Unconventional Friendship
As I sit here tonight by the light of my Christmas tree, I am looking at all the ornaments that tell a story. There's my first ornament I ever received as a teacher, a white star made from seashells. My kids handprints squished into plaster and outlined in puffy paint. The Pocahontas ornament my best buddy gave me in college when that was my nickname, although somehow she is missing her boat now. The pomegranate my mom put in my stocking when I was a kid because they are my favorite fruit ever in the whole entire world and such a symbol of my childhood. There are a lot of UGA ones, and a new one this year that is a red barn … which is a perfect summary of what we have poured our hearts into this year. There are also 24 others that were handmade from my friend Julie, who we affectionately call our "Juju." She has made one for each of my kids every year since they were born so when they grow up and have a tree of their very own they will have ornaments to put on it. For now, they are covering my tree and I smile every year when we hang them up.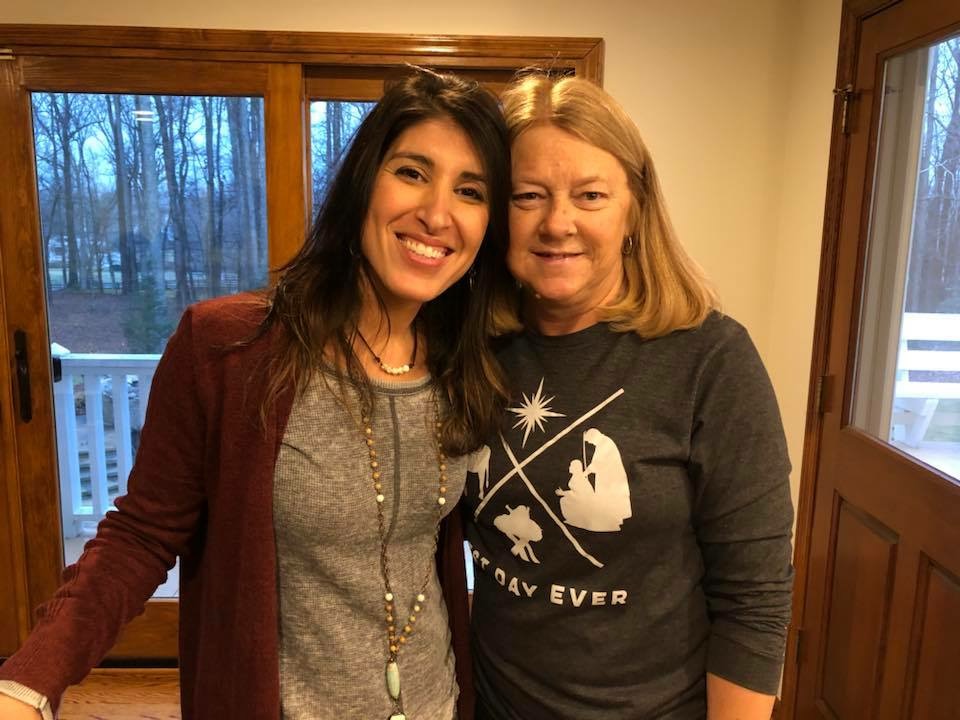 Let me tell you about my dear Juju, it's an unconventional friendship of sorts. Her daughter was my student for three years while I was teaching high school. An exceptional student who was very successful, and I did not have much interaction with her parents. I saw them around the school because they were so involved, but nothing major. A few years after she graduated I was expecting my first child in September. If you have ever visited the South in the summer you know it is H O T - and when you are pregnant it is REALLY HOT. I think I ran into her daughter and she invited me over to swim one afternoon. Honestly, I don't even remember how I got there that afternoon, I was simply a girl, who was in search of a pool to cool off in the summer heat. That afternoon something happened and Julie and I connected like we had never before. She was jumping out of her skin excited that I was having a baby girl and I think I saw her every other day that summer. The night before my daughter was born, Ken and I went to a Stevie Wonder concert with her and her husband and I guess I sang and danced that baby right out of me.
After that night, my daughter came and I entered into motherhood. Juju was an empty nester at that point, but much like me, has a strong desire for deep friendships. When I say she was a champion for me during those early months believe she was there for me. I think she brought me lunch three or four times a week, rocked the baby, held the baby, took my phone calls at 11:00 at night when I was tired and scared and had nothing left. No matter what she cheered me on and pushed me towards Jesus. It did not matter the time of day, if I needed it she literally dropped everything and came to my rescue. As I look back on that time, I am so humbled that she served me in ways I didn't even know I needed.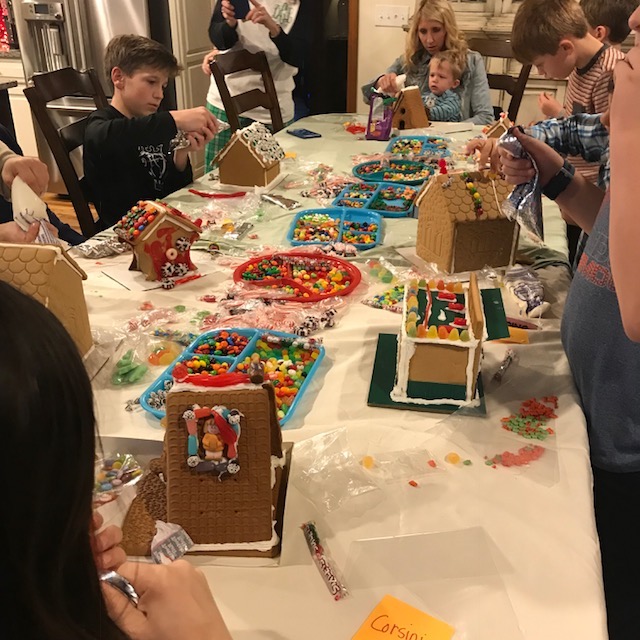 You see, her heart is as big as Jupiter, and she is fiercely loyal and kind. A shy person who would never in a million years draw attention to herself, BUT if you are on her team - you aren't leaving and she leaves a trail of love (and goodies) behind everywhere she goes. Let me share with you how well she loves her people - my family receives a batch of her AMAZING sugar cookies (maybe she will let me share her recipe) every holiday. Literally. Every. Holiday. If I am not home there is a plate on our front porch and a voicemail of her saying, "I made a cookie drop today!" When our show premiered she dropped an entire batch of cookies cut out in the shape of houses! She has hosted a gingerbread house party at her house for us since my first baby's Christmas - a tradition my kids live for. As I mentioned earlier she has made them ornaments every year at Christmas, she NEVER misses my birthday and always makes it a special day. She has sacrificed her time and energy to make every big and little event in my life a big deal. She loves my kids as her own and me unconditionally. She taught me to sew, the importance of tradition and a love for creating hand made things for my family.
I would have never guessed that summer day that such a strong friendship would be born. We are opposite personalities, different stages of life, different backgrounds, we look different, I love to command a room and she would rather eat dirty socks, she follows recipes to a T and I, well, I just wing it. We are opposite in so many ways, yet our hearts are so connected. There's something about being loved and accepted for who you are at face value. The beautiful things and the ugly things. To have someone who would stand by you in any situation and be a soldier by your side. I love that she is older than me and has experienced things that I haven't yet, and provides wisdom from her own experiences. I guess as I sit here by my tree tonight, I am reminded and thankful at the power of friendship. It's not about what we do, rather its being available and willing to share in whatever life brings along the way. My family and I have been so blessed by her generous love and care and can honestly say that summer day we gained more than new friends, but family.