On Neutral…
Here's what I have to say to all the neutral skeptics!
We have flipped a ton of houses and now flipping on television I see many comments like, "Oh, let's watch again and see white cabinets, grey walls, and subway tile." Yes, I read your snarky messages and see your critiques.  I don't mind them, however, because you see there is a definite method to the madness.  It's just harder to explain during a 30 minute (really 22 minute) reality house flipping show.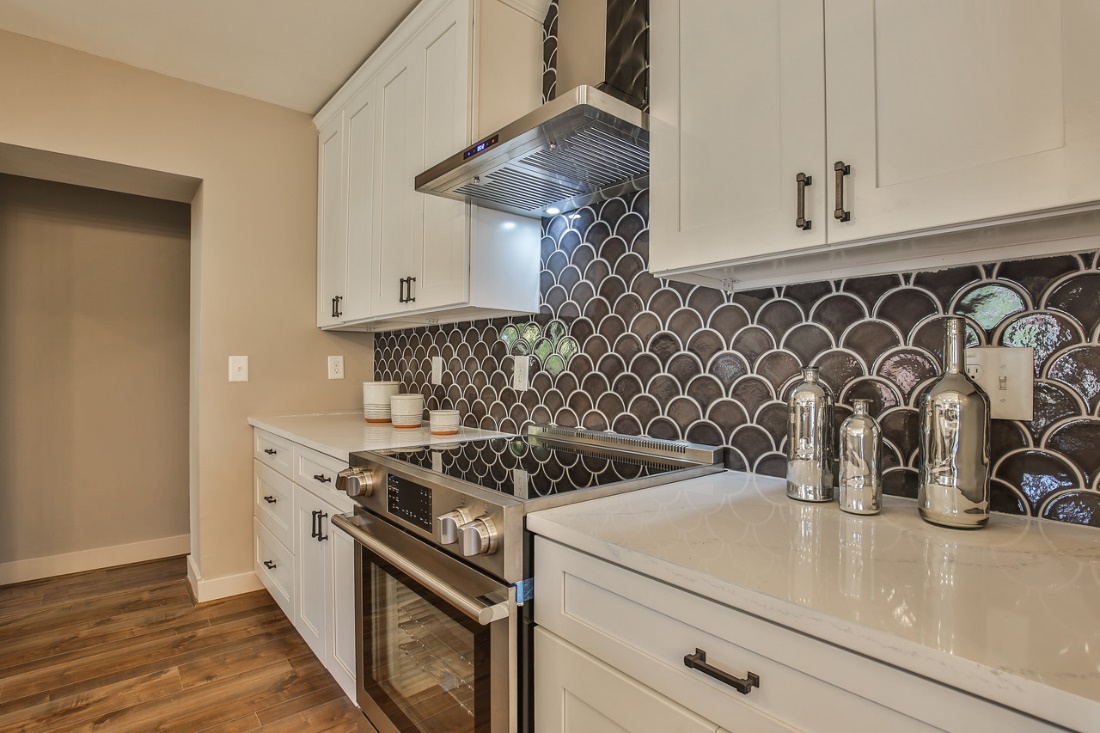 As real estate investors our goal is to turn a great house that offers the widest audience of buyers.  In doing so we are truly guessing at who the buyers are going to be.  If I could invent a magic 8 ball that I could shake and shake until the little block would rise and tell me exactly what the buyer for a specific home would want I would. How fun would that be? "Magic 8 ball, would this buyer like blue cabinets? Green cabinets? Brick tile? Contemporary flooring?" shake, shake, shake, and boom it would appear in the little window with the perfect design plan.  Wouldn't that be nice? (And what a fun show to watch!) Instead, I rely on the architecture of the neighborhood and popular design trends to help guide the design plans for these homes.  I will admit, it is not an easy task for me.  I am someone who loves color and pattern, and an industrial, boho vibe in homes.  I love color, mixing styles and patterns, and taking a "no holds bard" approach, but I am very aware that the majority is not with me.  Just ask my college roommates, which is another story for another time.
There is almost always a higher return on investment when a home is designed well. By designed well, really what I am saying is things are thought through, cohesive and current. Think of it as preparing a beautiful slate for the artist to then come in and paint their Picasso.  When a buyer can walk in and see their taste would fit well in what you have created it sells much faster, often higher, and let's face it time is money in this game.
Some things to consider when designing a home to sell: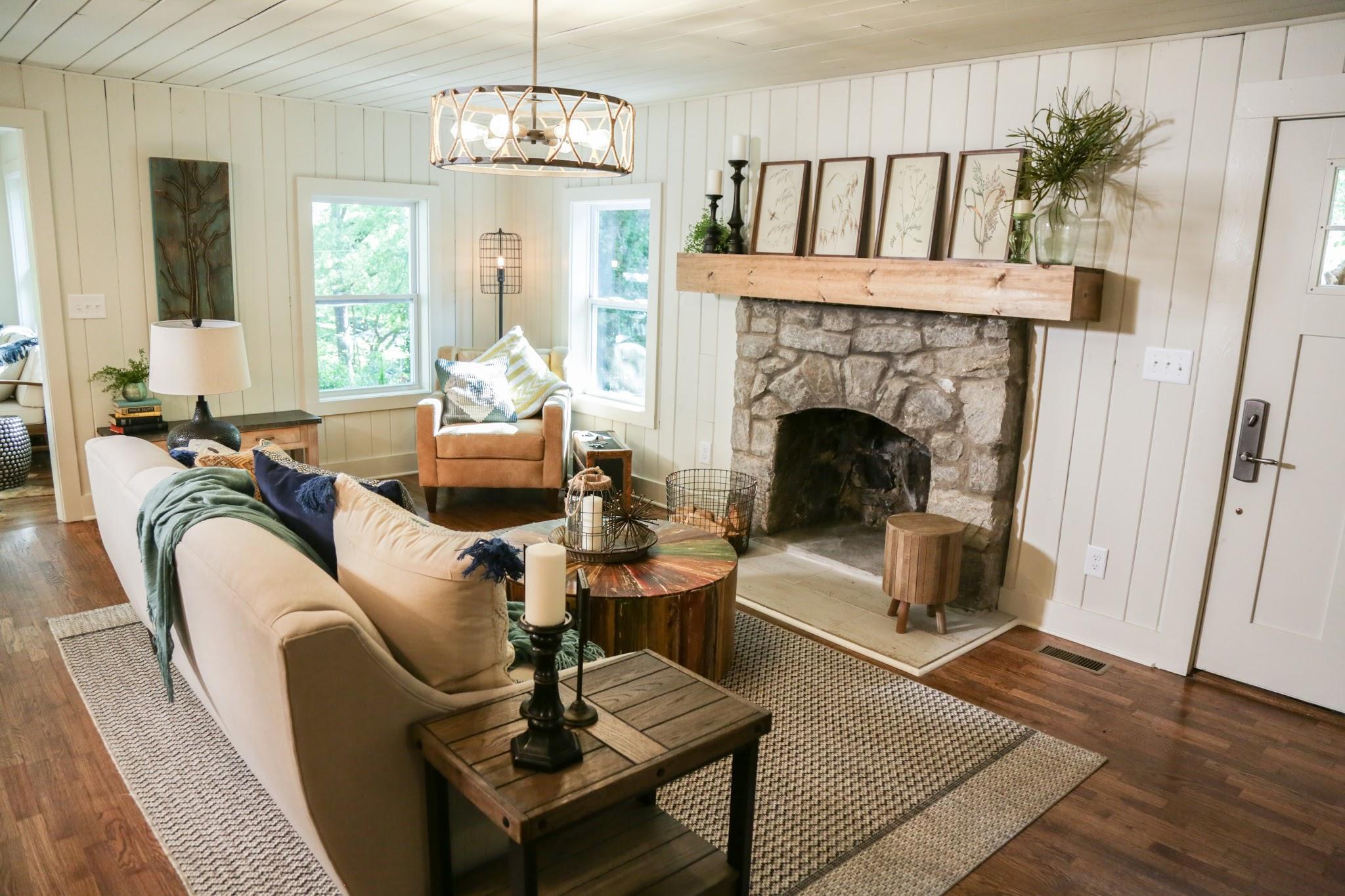 1. Neutral Walls Provide an Excellent Backdrop for Any design theme
Whether it be grey, gray, greige, beige, white, off white … what am I forgetting? It almost doesn't matter, just providing a welcoming, soft neutral on any home is a big sell.  The go-to for a long time has been white trim with grey paint on the walls, but don't be afraid to invert your colors and use a darker color trim and a lighter color wall.  It makes a big statement.  If you really want to wow a buyer, paint the doors a different color than the trim.  A great charcoal color works really well for this and ups your game in any home.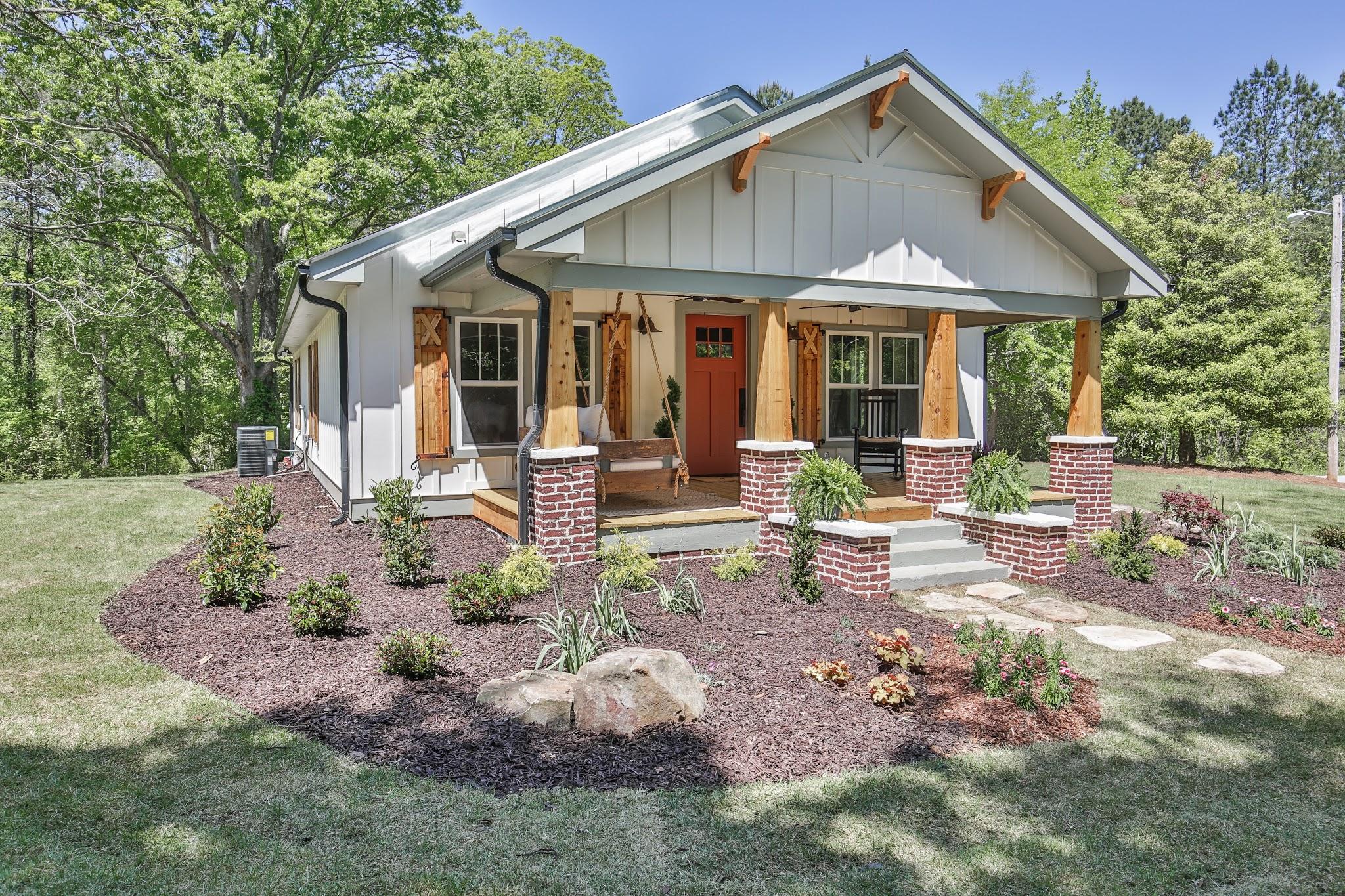 2. When using color (and you should) choose wisely – use it where it has big impact, but is easily changeable.
Creating an accent wall, or painting the kitchen island is a great place to add color if you want to.  You certainly don't have to, but I understand if you are bored with status quo. The front door is also an excellent place to make a splash and gain some curb appeal.  Just don't get your feelings hurt when you drive by after the house sells and it is painted a different color – happens all the time, and that is where that magic 8 ball would have come in handy.  This brings me to the next consideration…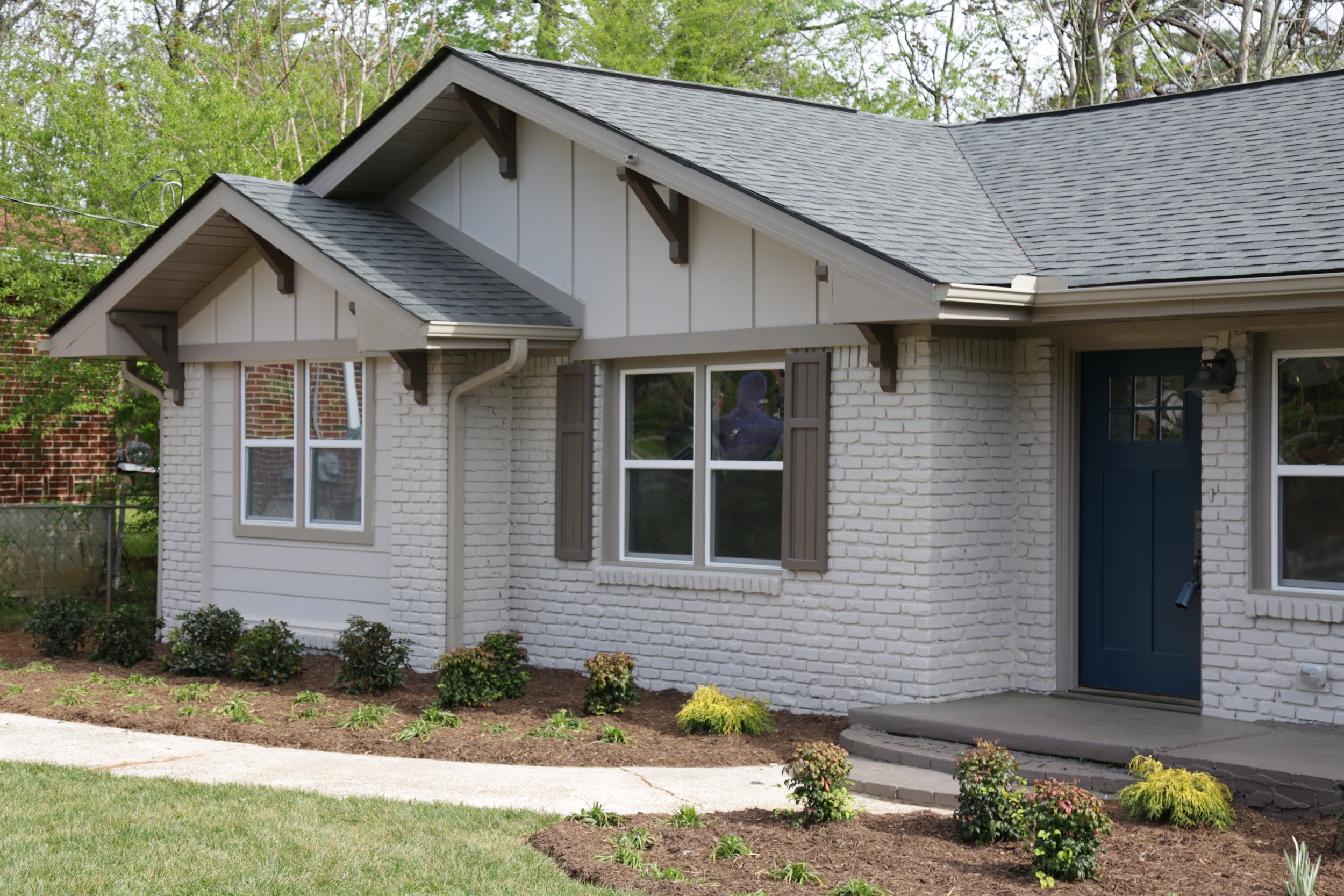 3. On the Exterior
I have pretty strong opinions when it comes to exteriors of homes and they often differ with someone else who I won't mention their name, but they are my co-host and super tall dark and handsome.  I like to use color on homes, and I think it makes them stand out in a neighborhood.  My counterpart is an always neutral exterior kind of guy. I like a blue house or a green house here and there in the right neighborhood. If an entire neighborhood was all white, do not go painting a green house, that is silly.  If a neighborhood has a mix of architecture, don't feel like the exterior has to be grey or white or do go with grey or white and remember that the front door can be a showstopper!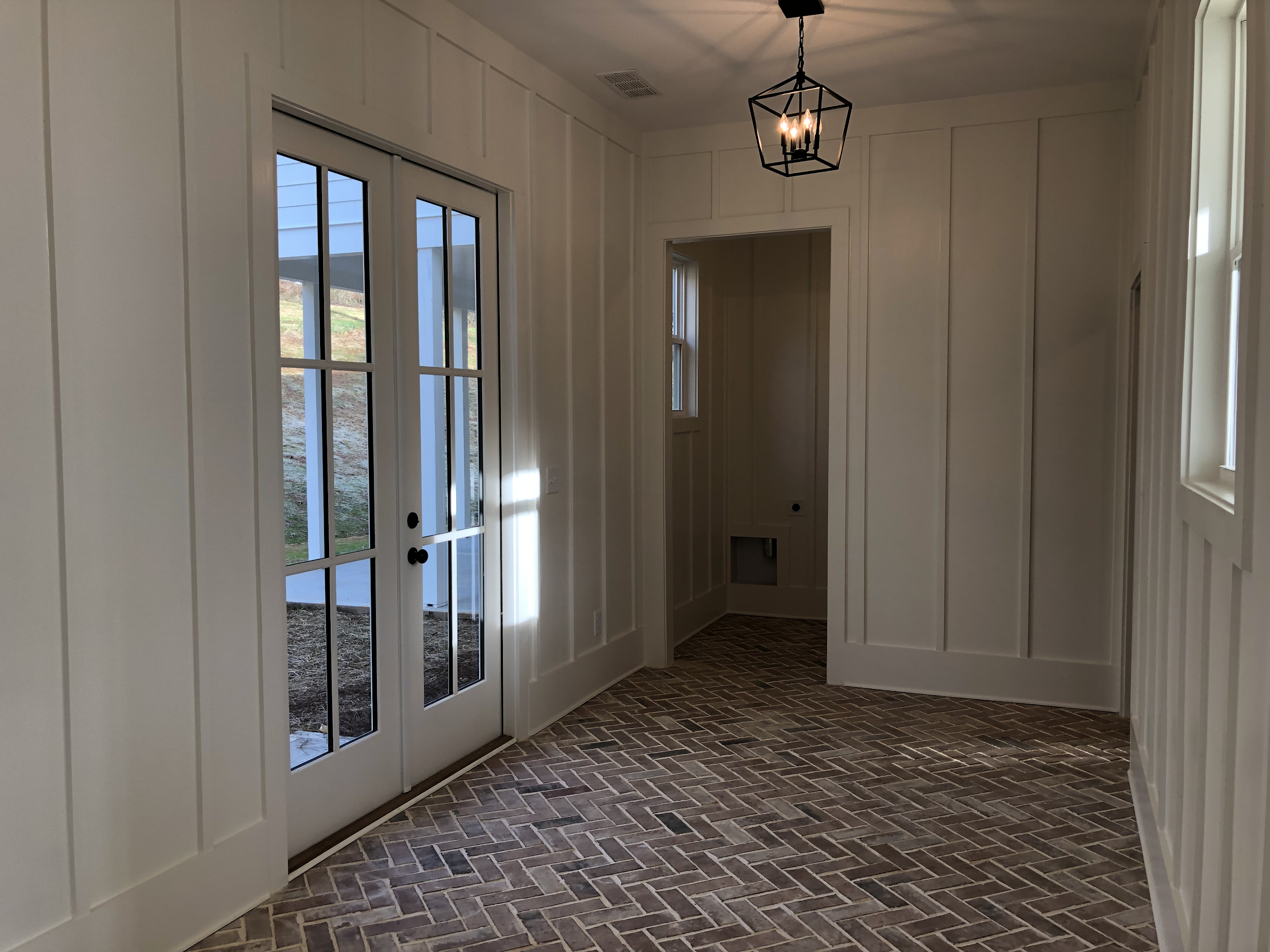 4. Add texture …
Play with trim and add texture to the walls, it is not very expensive but goes a loooooong way.  You can always tile a wall, create a wainscoating, beadboard, even have a brick texture added.  Texture provides variety without a lot of commitment to color or a specific style appealing to a broad base of buyer.  If you wanted to go with wall paper, which is lovely, I would say go with a textured one, not a big floral or pattern.  I have often used vinyls to give a wallpaper look without the commitment.  A great place for some nice ones is Urbanwalls.
Lastly, I will say this and I stand by it.  Navy is neutral, it is gorgeous and goes with everything … so add that in anywhere and you won't regret it.  #navyisthenewneutral