The Cabin in the Woods
Season 2, Episode 6
Tucked away in a lake community just outside of the Atlanta perimeter, waited a cabin in the woods. It was in a state of neglect, and did not immediately inspire greatness. The floorplan was compartmentalized and suffocating - made worse by the wall-to-wall dark paneling that cast the entire home in outdated darkness. Needless to say, the interior and exterior of this home did not match its picturesque surroundings. Not to worry! We rolled up our sleeves and got to work giving this property back to its charming community in much better shape than we found it in.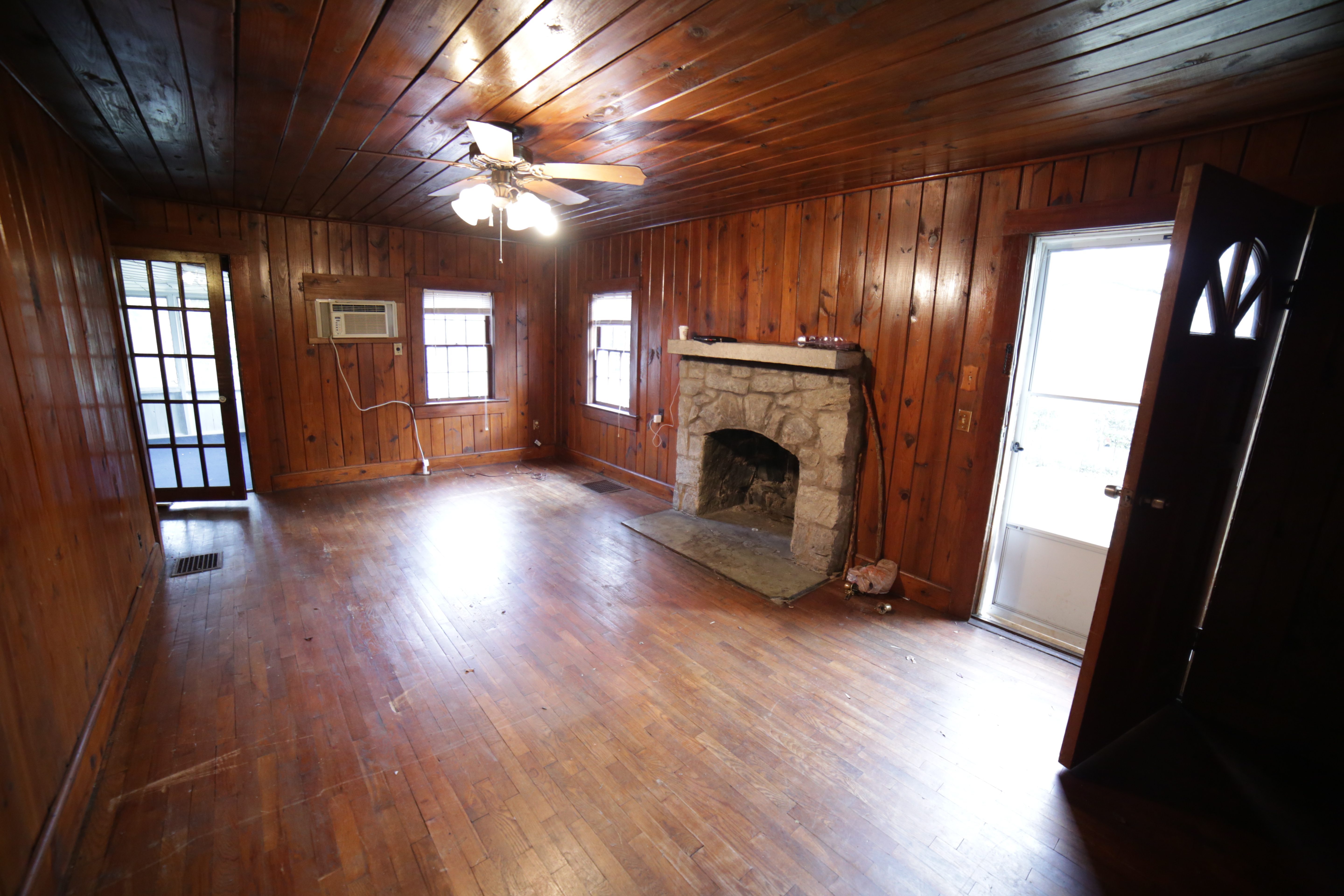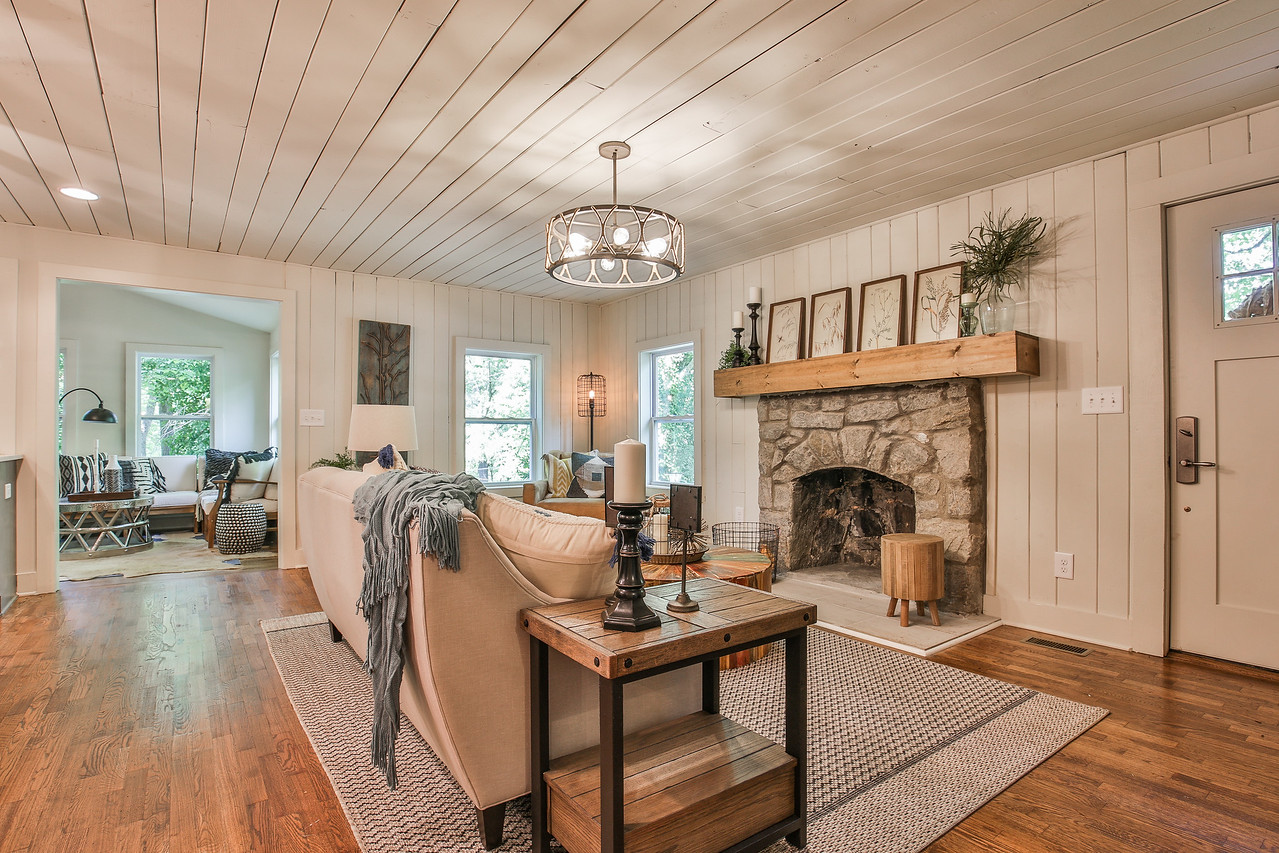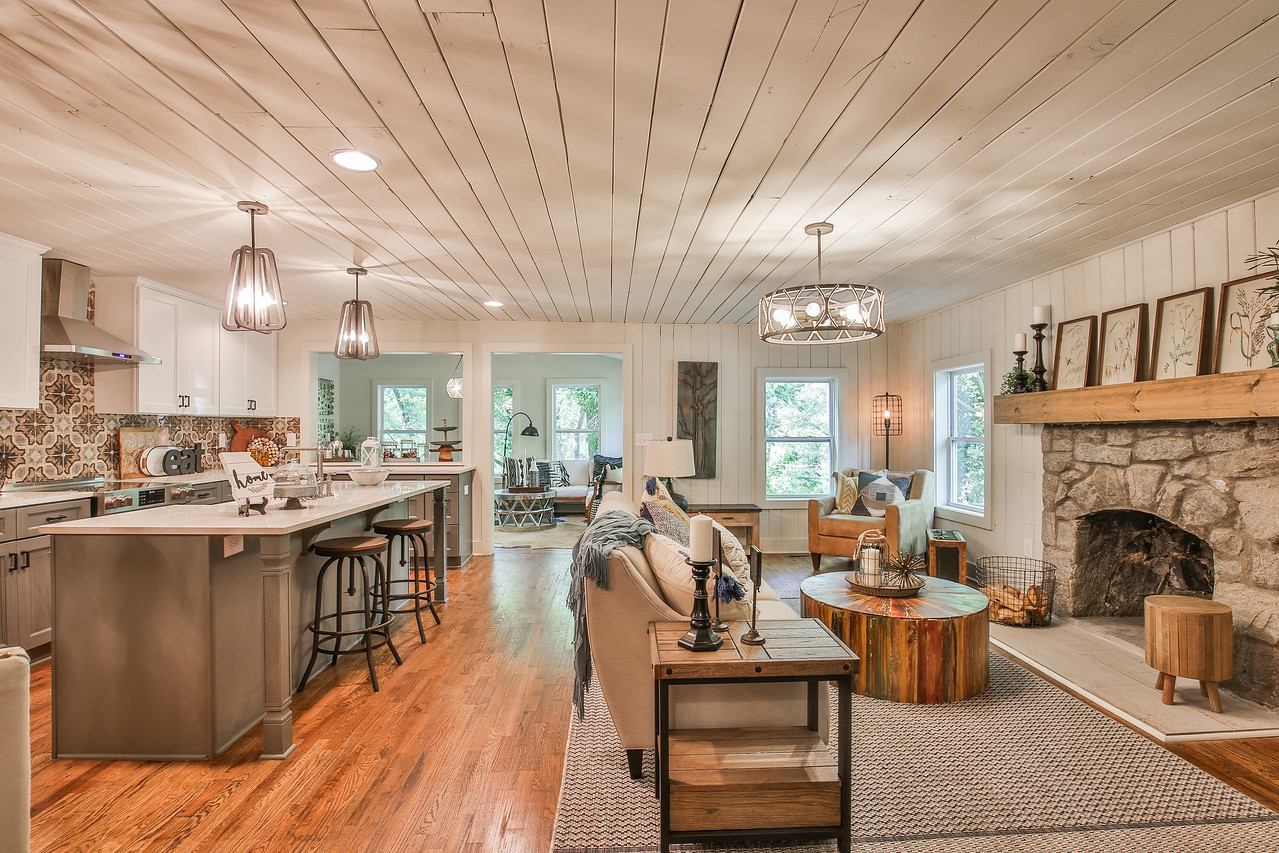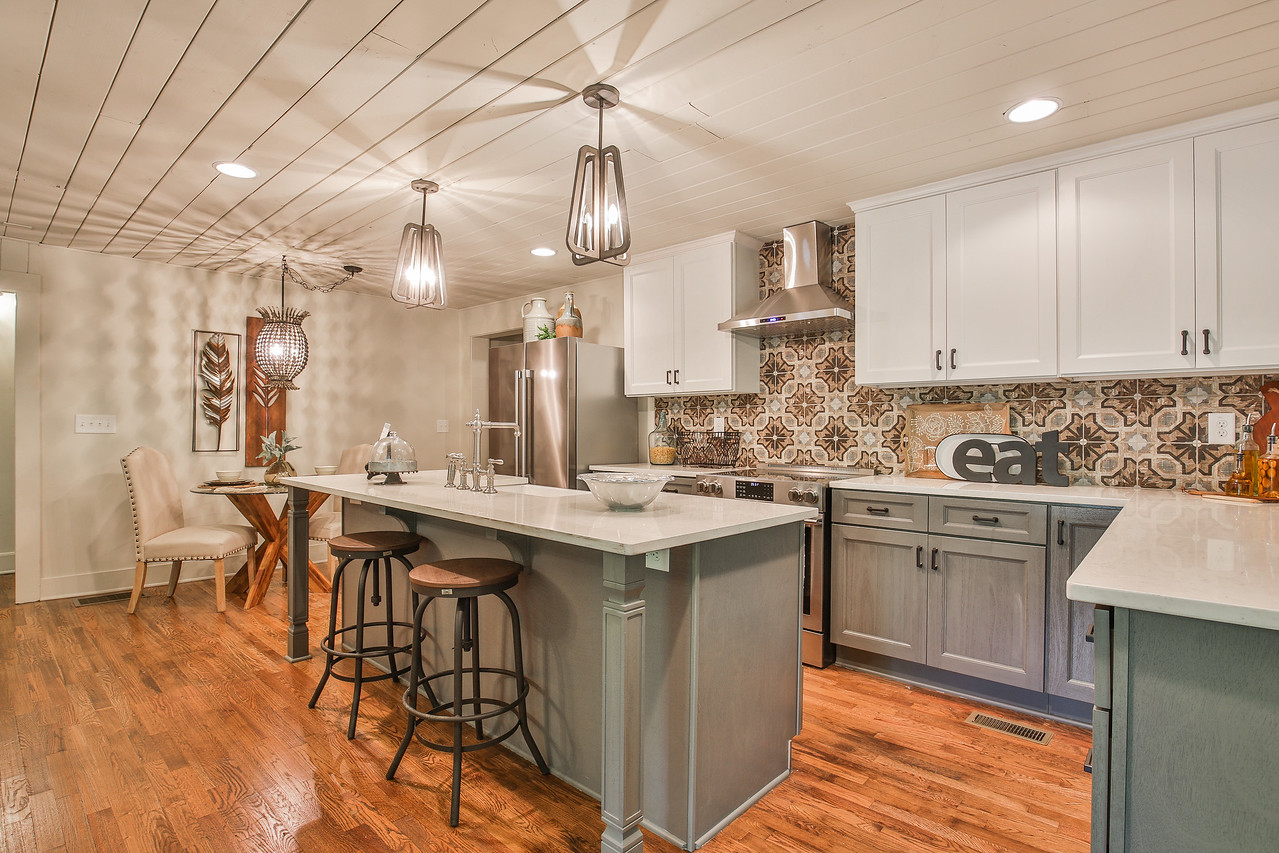 From the moment you walk in the front door, the difference in this house is night and day - or rather, dark and light. The wall to wall paneling was overwhelmingly gloomy, and arguably dated. In some cases it might have made sense to remove the paneling altogether, but for this property, located in a lake community, we decided to keep the rustic cabin feel, and simply paint the entire interior a refreshing white. This was also the most cost effective way to renovate given the dated electrical system. Removing the wall between the kitchen and living room, and adding some fantastic new lights, boosted the brightness even further. As you can see, the fireplace was original to the house, but we updated the mantel with a simple piece of timber, and a tile hearth.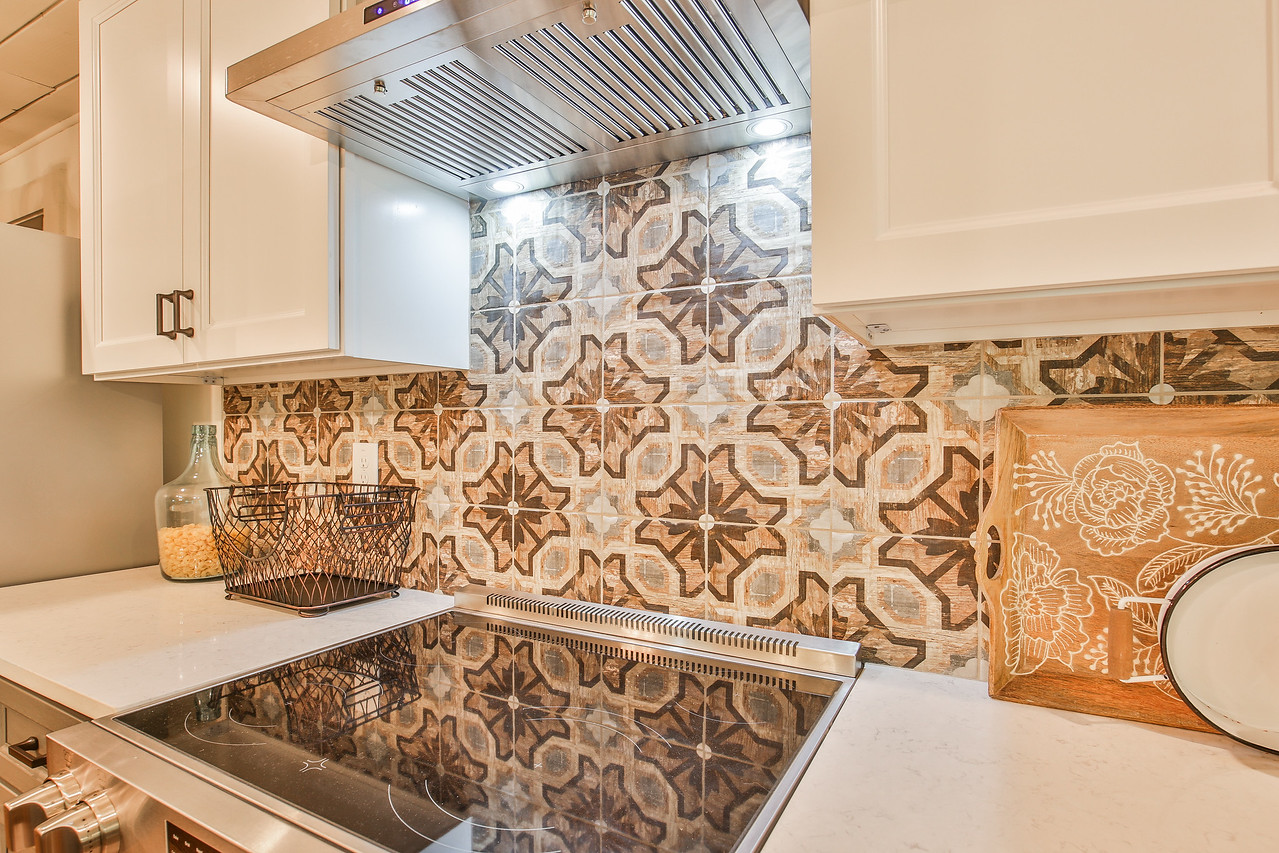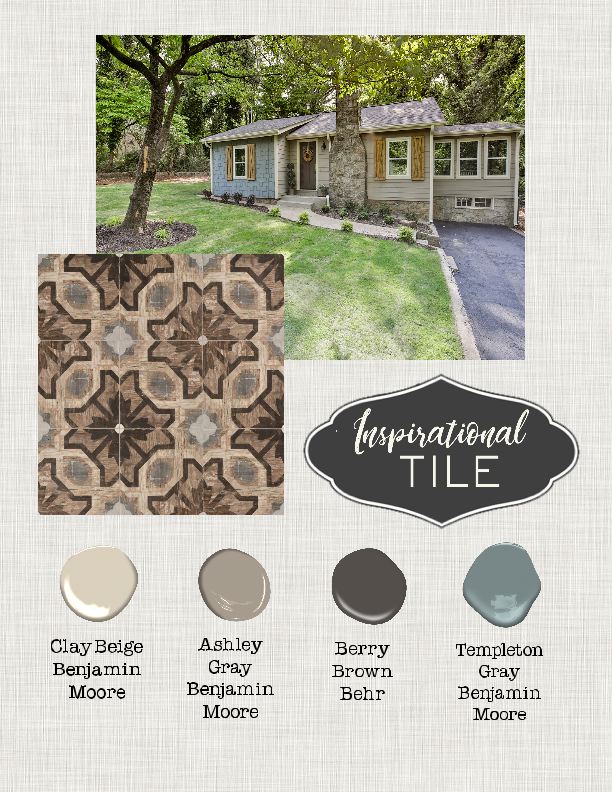 How about an up-close look at one of our favorite backsplashes? This tile inspired so many decisions for this house - including all of the exterior paint colors! It felt like a part of the house that was always meant to be here.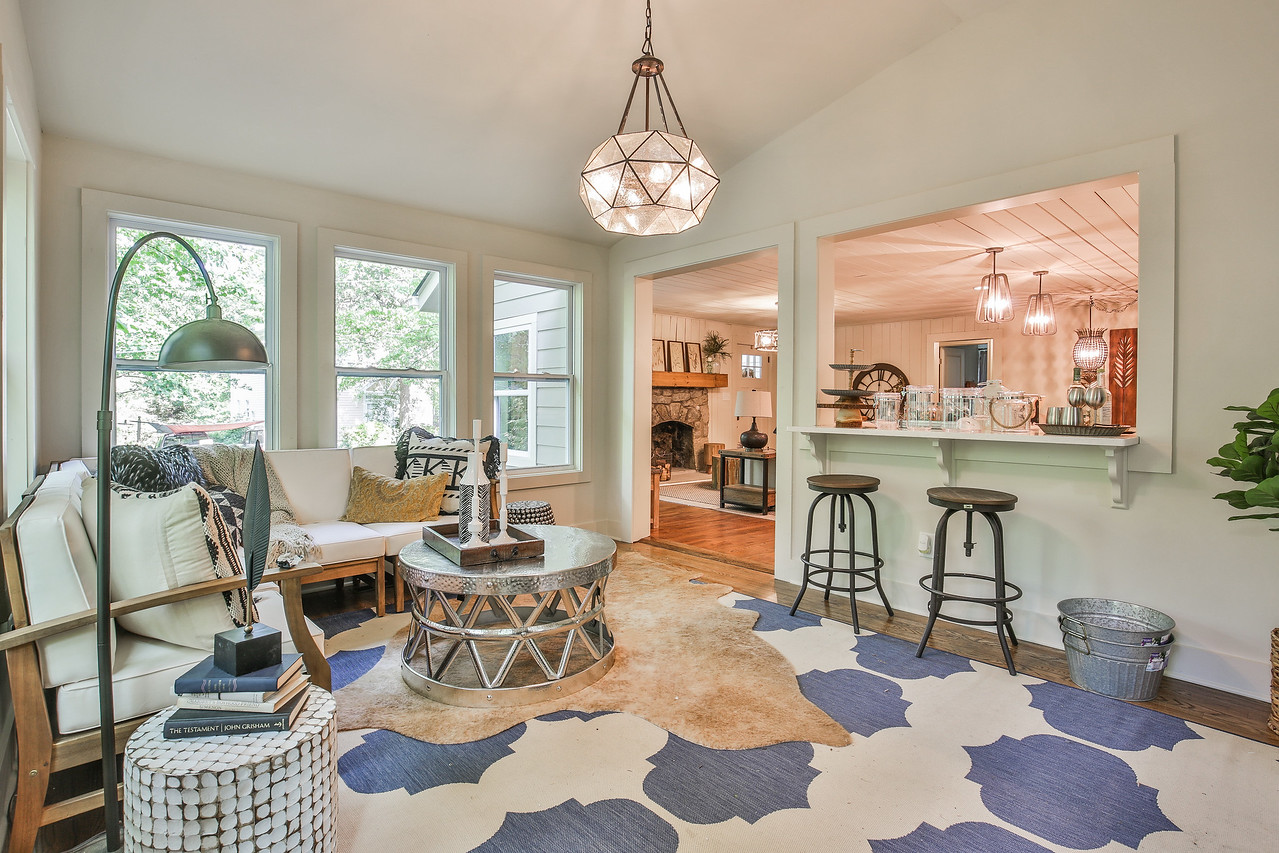 We made the decision to enclose the underutilized porch to add more space, carve out a place to install a laundry room, and provide better access to the backyard. Widening the cased opening, and creating a passthrough from the kitchen were also critical for giving this floorplan some breathing room, and improving the overall composition. Now it is a large, multipurpose room with additional bar seating.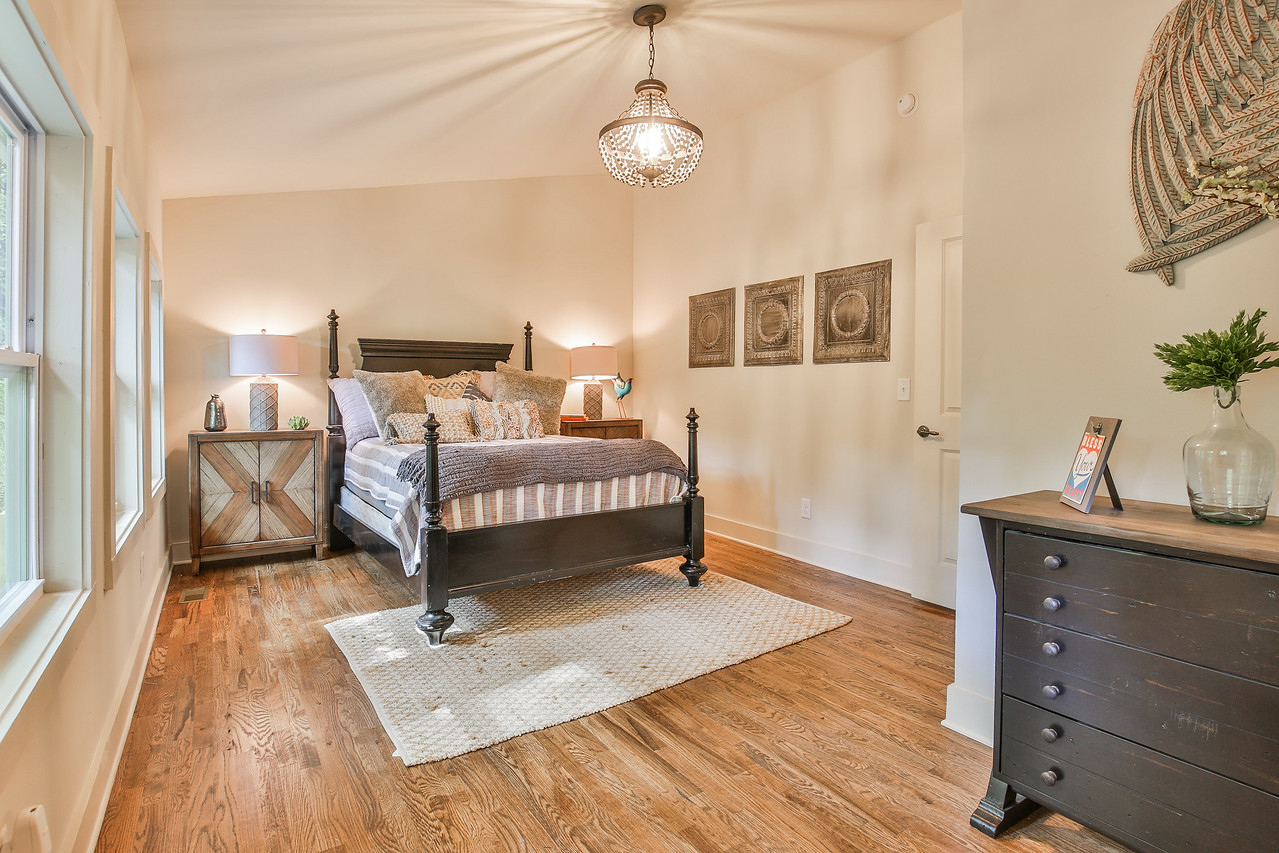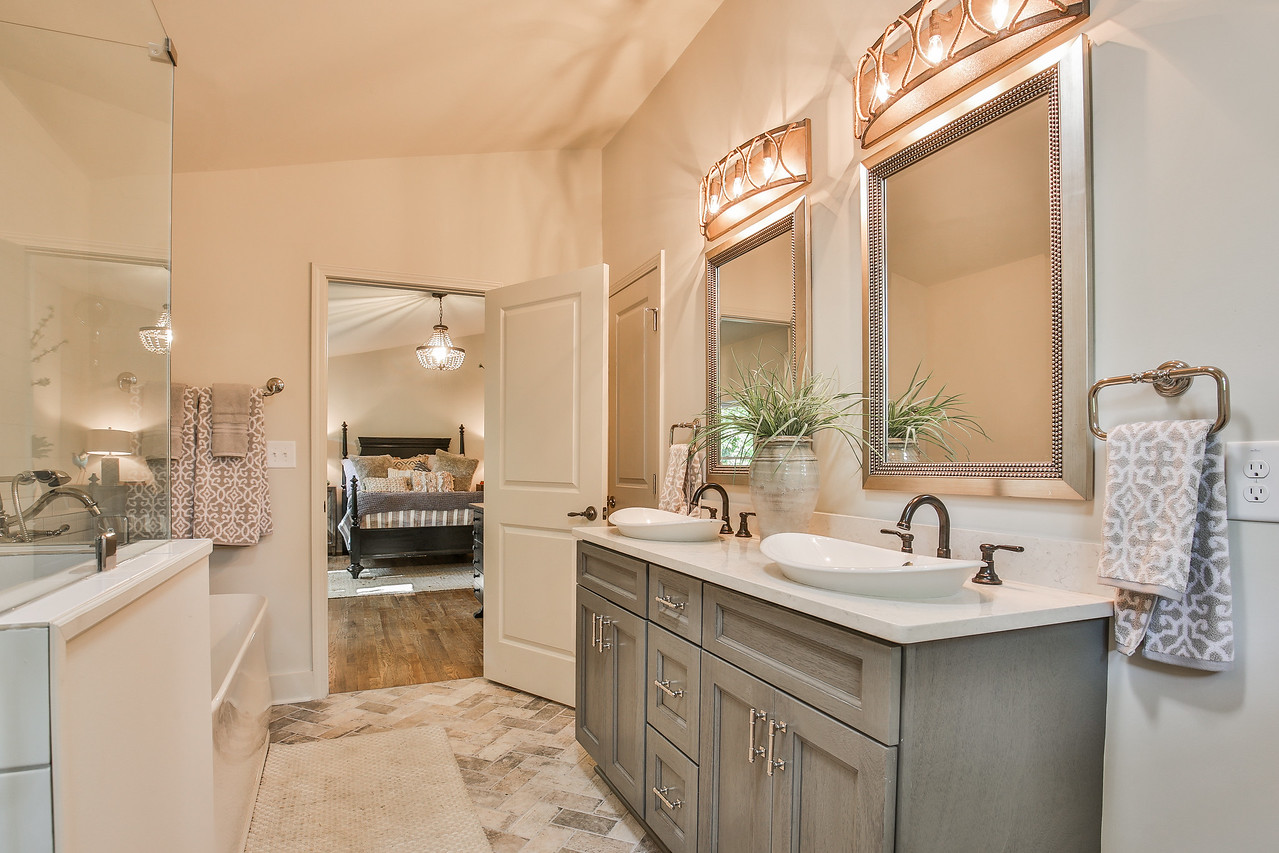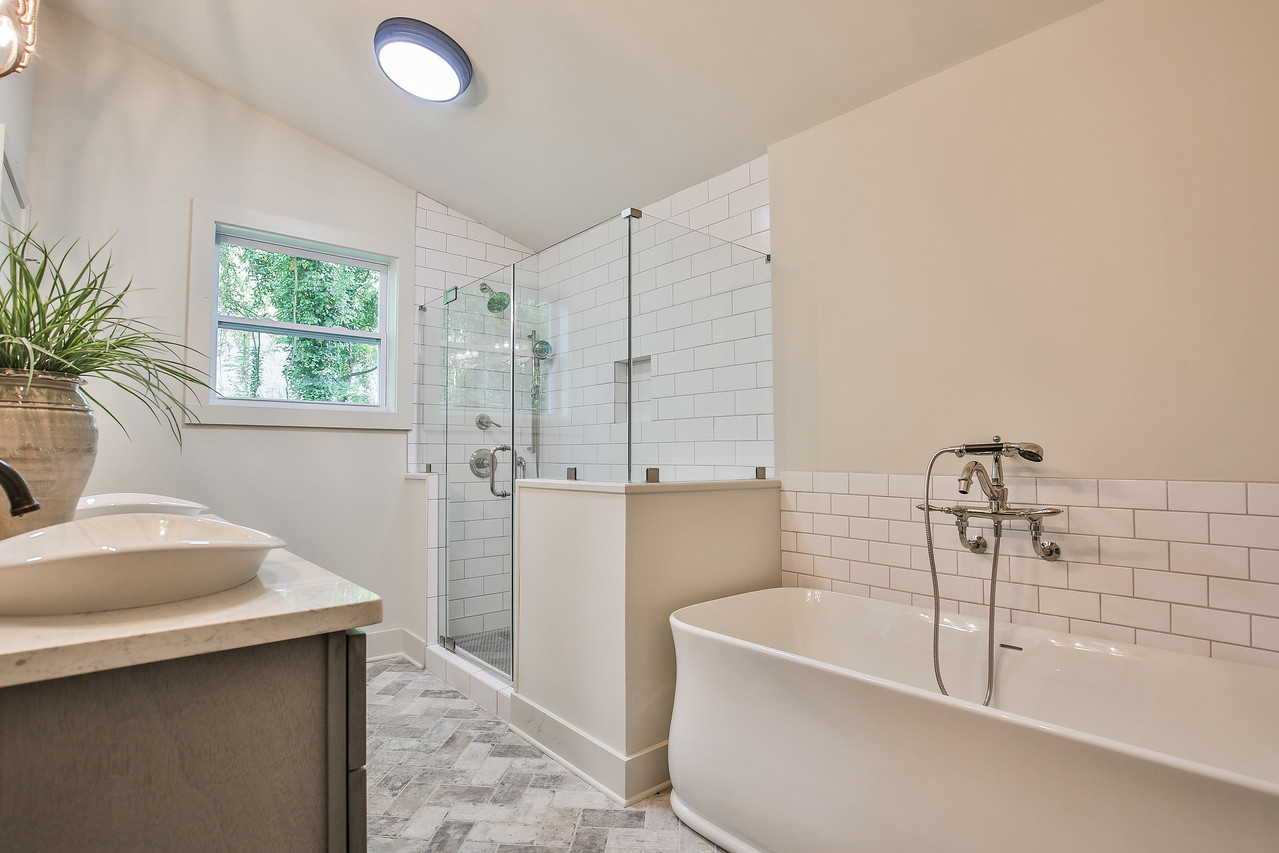 There are so many benefits to adding a master suite to a home. Most importantly, it creates a sanctuary for our homeowners, and this particular addition is spectacular! Can we all please take a moment to envision a nice, long soak in that bathtub? You don't have to travel far for a retreat when you have a bathroom like this one! The New York Soho brick look tile floor was another favorite element, and at an affordable price of $3.99 per square foot, this look was a reasonable upgrade for our budget.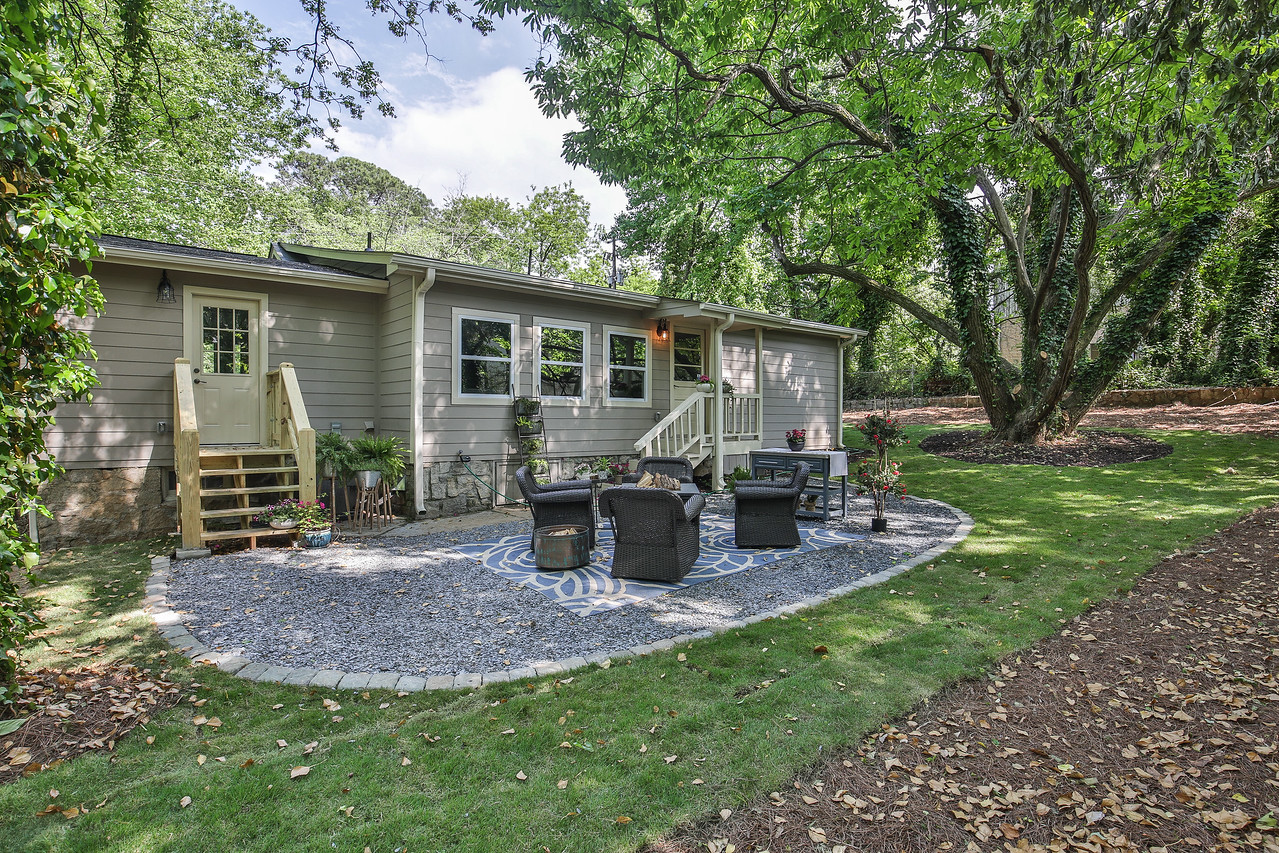 See what we mean about the picturesque surroundings? A shady backyard in Georgia makes outdoor living divine, and carving out a portion of the yard for leisure and entertainment makes perfect sense when you have a beautiful setting like this one to enjoy.
The Cabin in the Woods has been restored! No more broken, battered, and dated fragments. It is now spacious and seamless, equipped with a large open concept living room and kitchen, and a master retreat. The walls have come down, and the light has come in to make this stylish home shine once again.