Not So Funhouse
Season 2, Episode 4
Who would have thought such a small house could have so many BIG problems? From the moment we laid eyes on the property we knew that this was going to be a chore. Walking through the house, with it's wobbly walls and rippling floors, felt like being in a funhouse. The floors, roof, and an entire exterior wall all had to be rebuilt making this a Not So Funhouse for our budget. Once we powered through the structural issues, we became excited about the design plans we had in store to give this house a funky personality.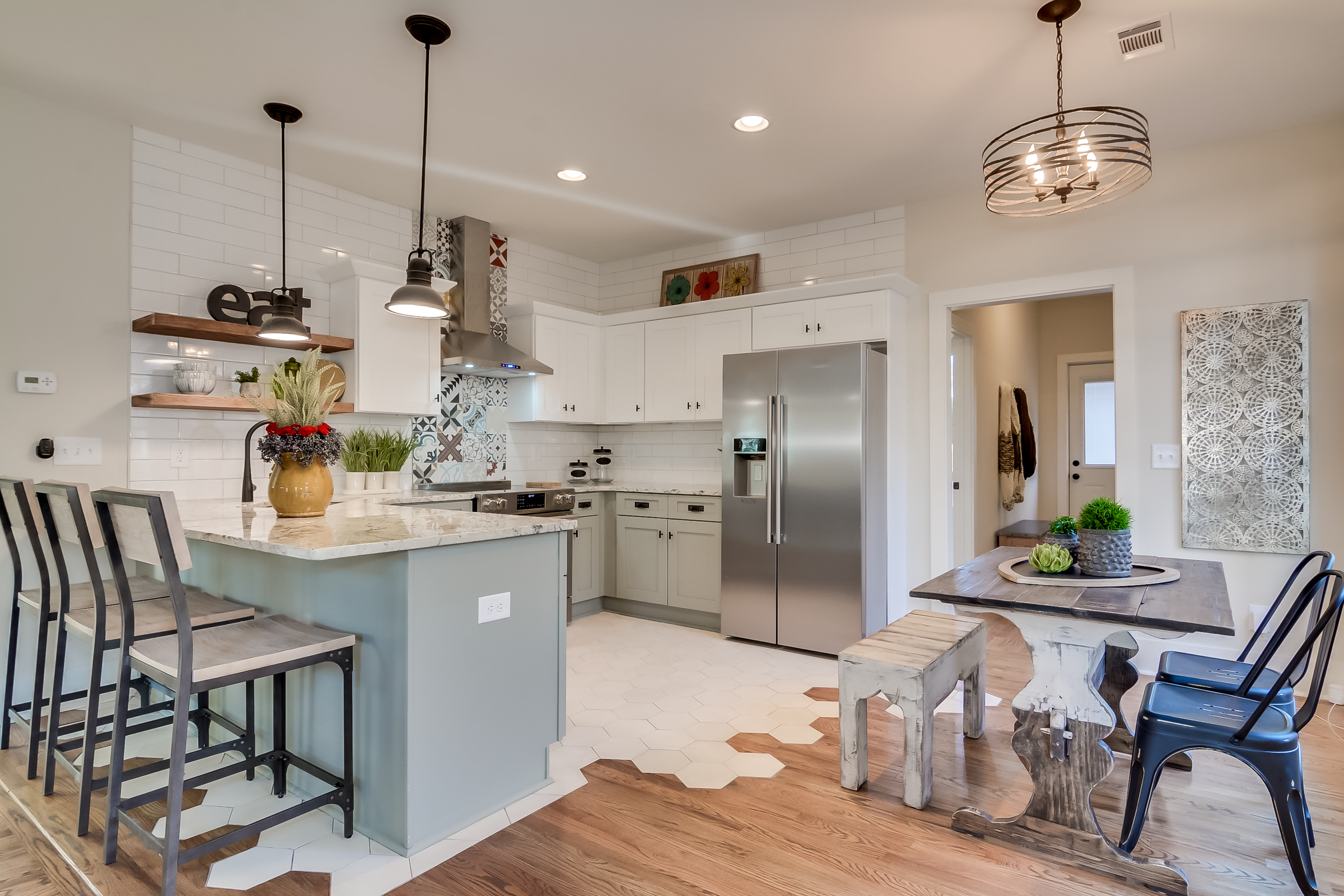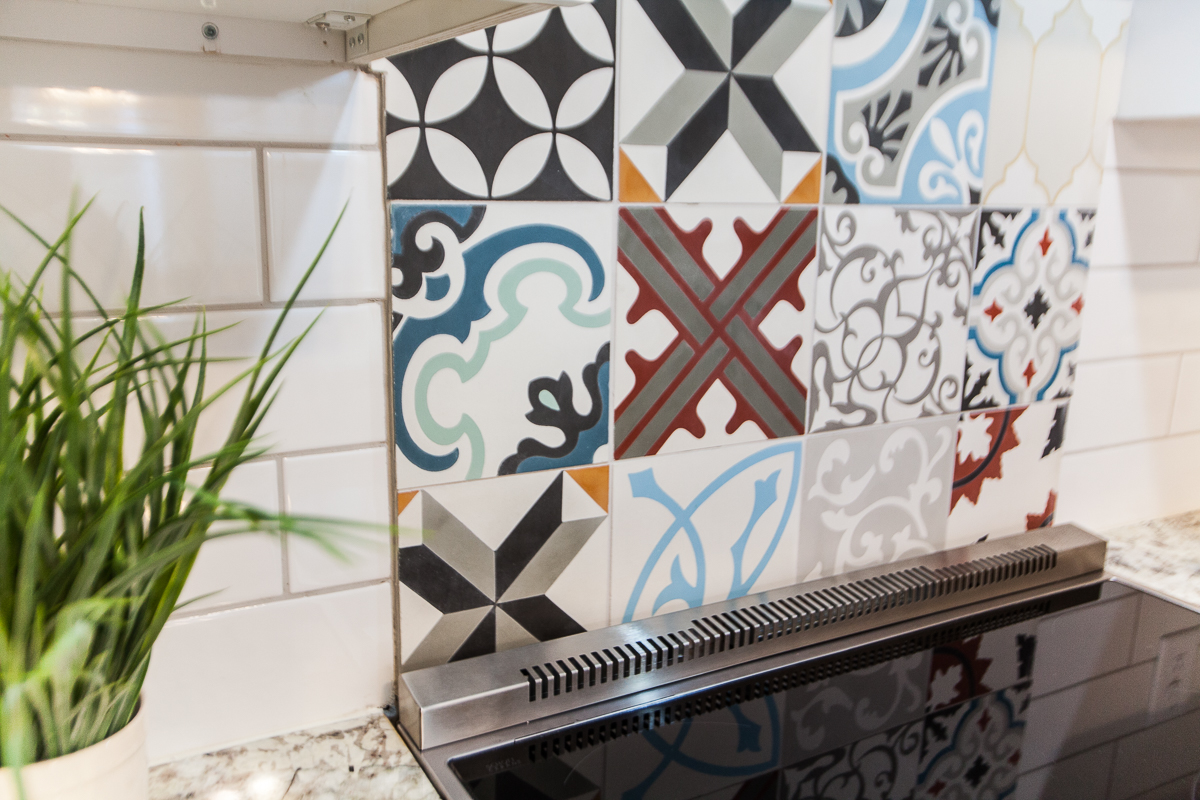 This house is in a trendy Atlanta neighborhood, so to help it blend in with its surroundings we decided to add a few special touches to this kitchen. We painted the white shaker base cabinets in Farrow and Ball Pigeon to set them apart from the white hex floor. Spilling the hexagon tiles into the dining room, and blending them into the hardwood floors, gave us a cool honeycomb effect that added a lot of fun in a little space. And, oh, that tile backsplash. Be still, my heart! The Random Patchwork, with all of its glorious colors and patterns, was just what we needed to bring the FUN into this funky kitchen!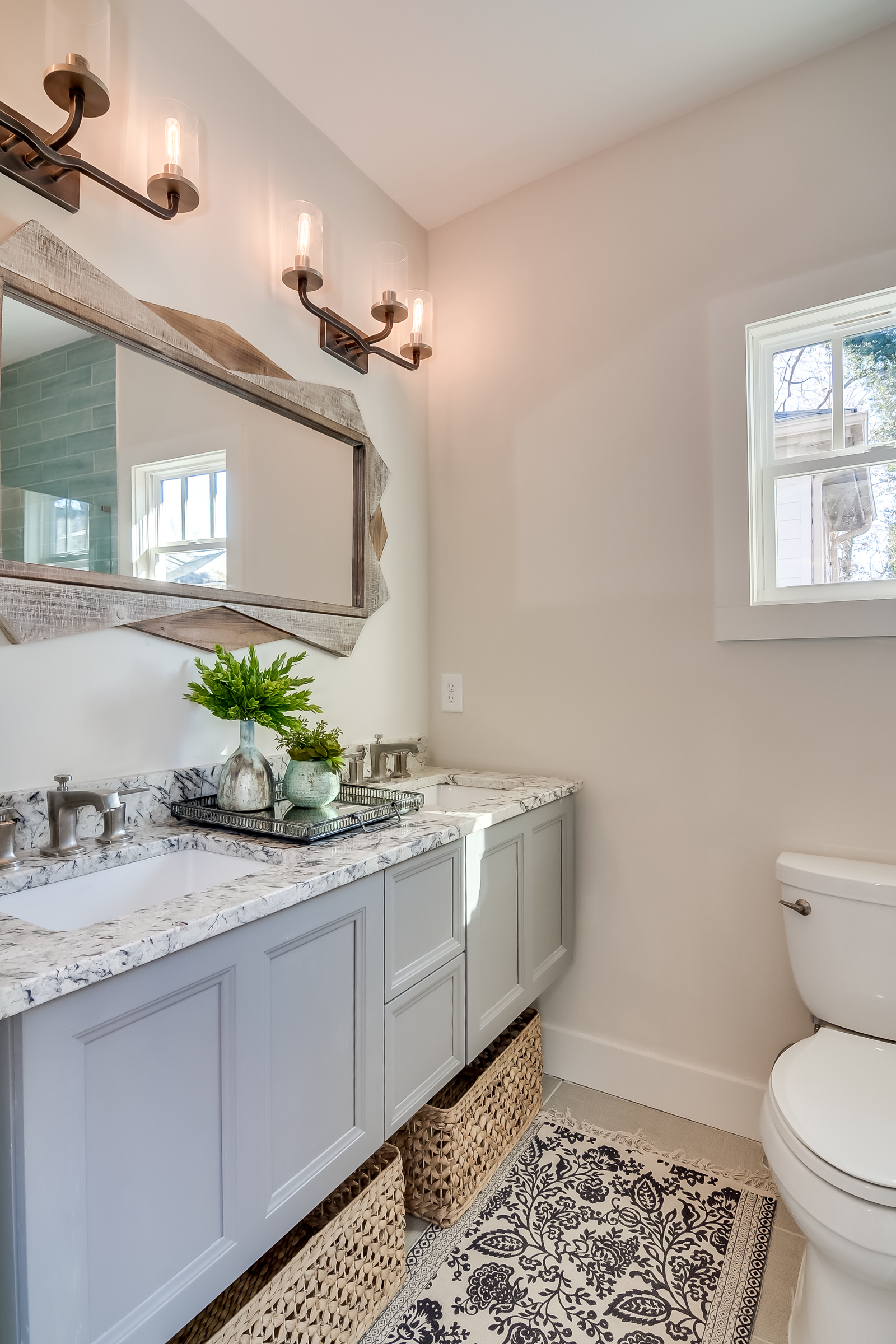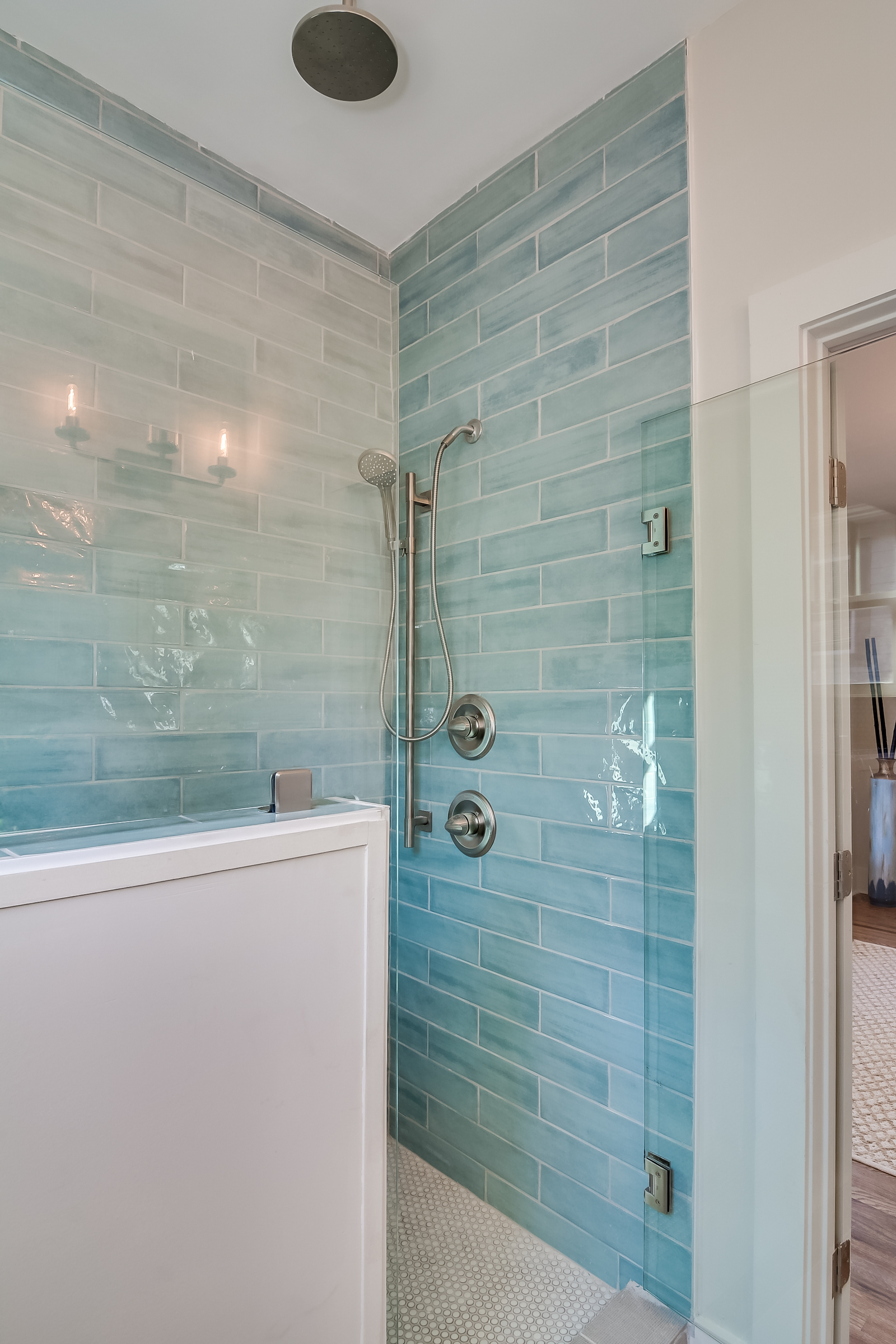 We carried some of the colorful fun into the master bathroom with this wavy, aqua shower tile that brightened up the space nicely. The floating vanity gave us room to tuck a few baskets underneath for extra towels, with the bonus of adding extra texture in the design. The two toned, jagged wood mirror gave us a little edginess to set it over the top.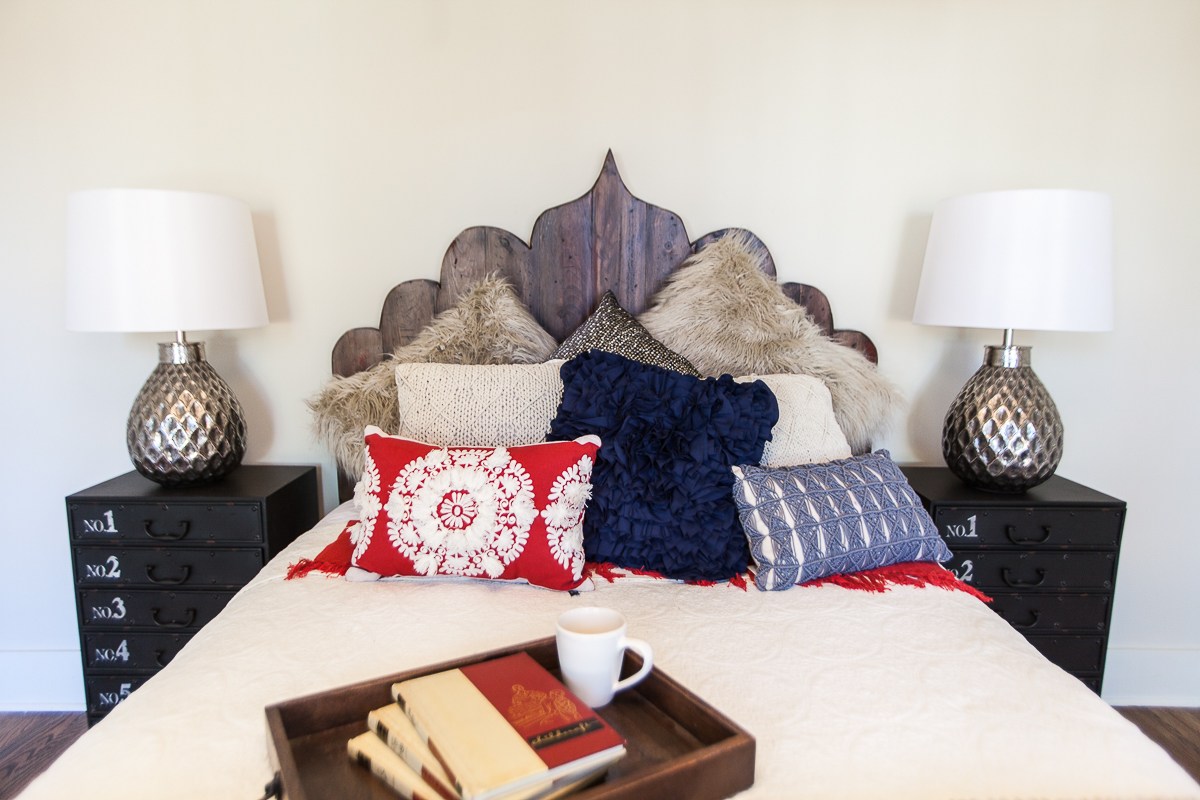 To add to all of the fun shapes and sizes this house has to offer, our friends at Junc2Funkt made this scalloped headboard for the master bedroom that fit right in. Pillows, on top of pillows, added the pops of color we sprinkled throughout the house.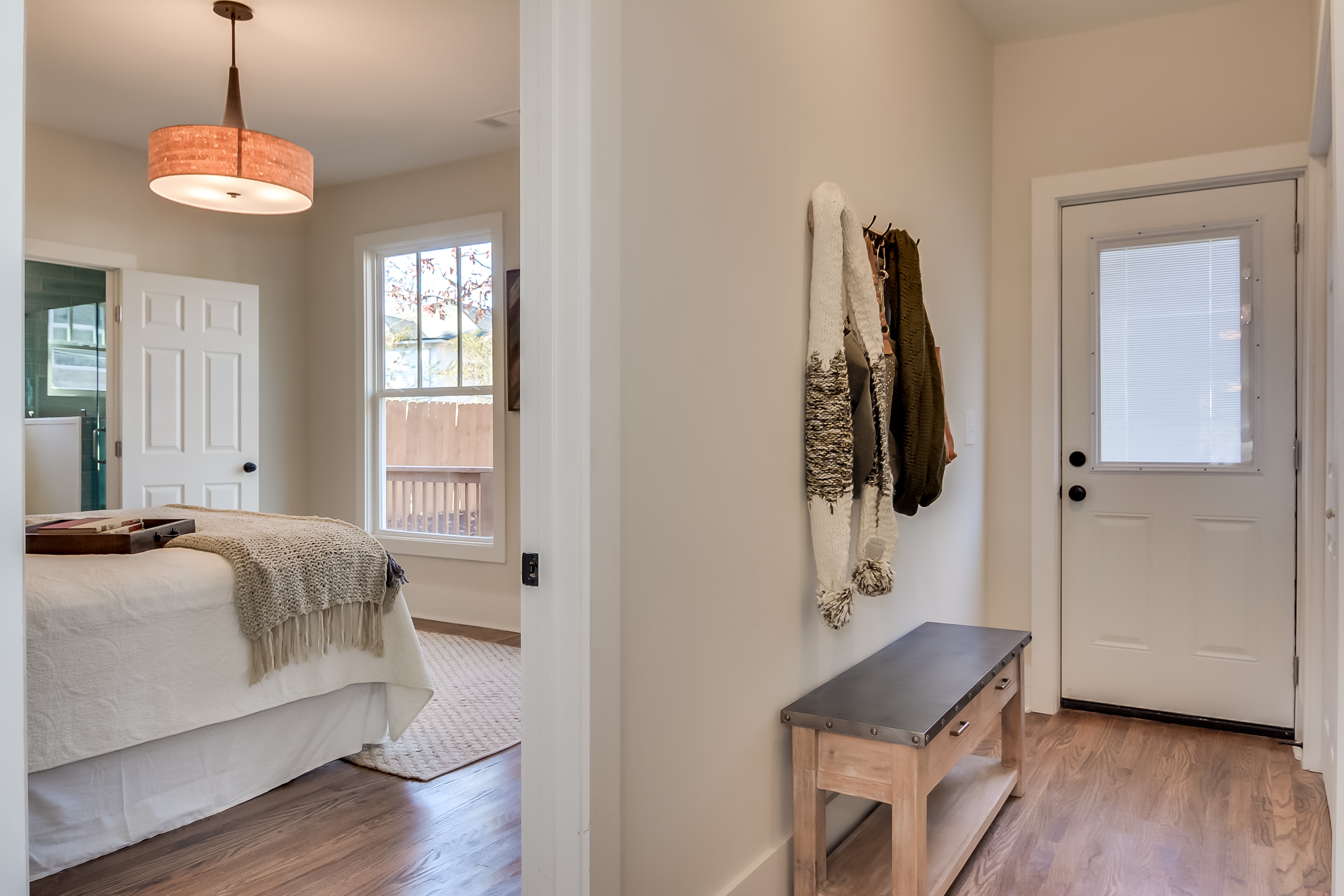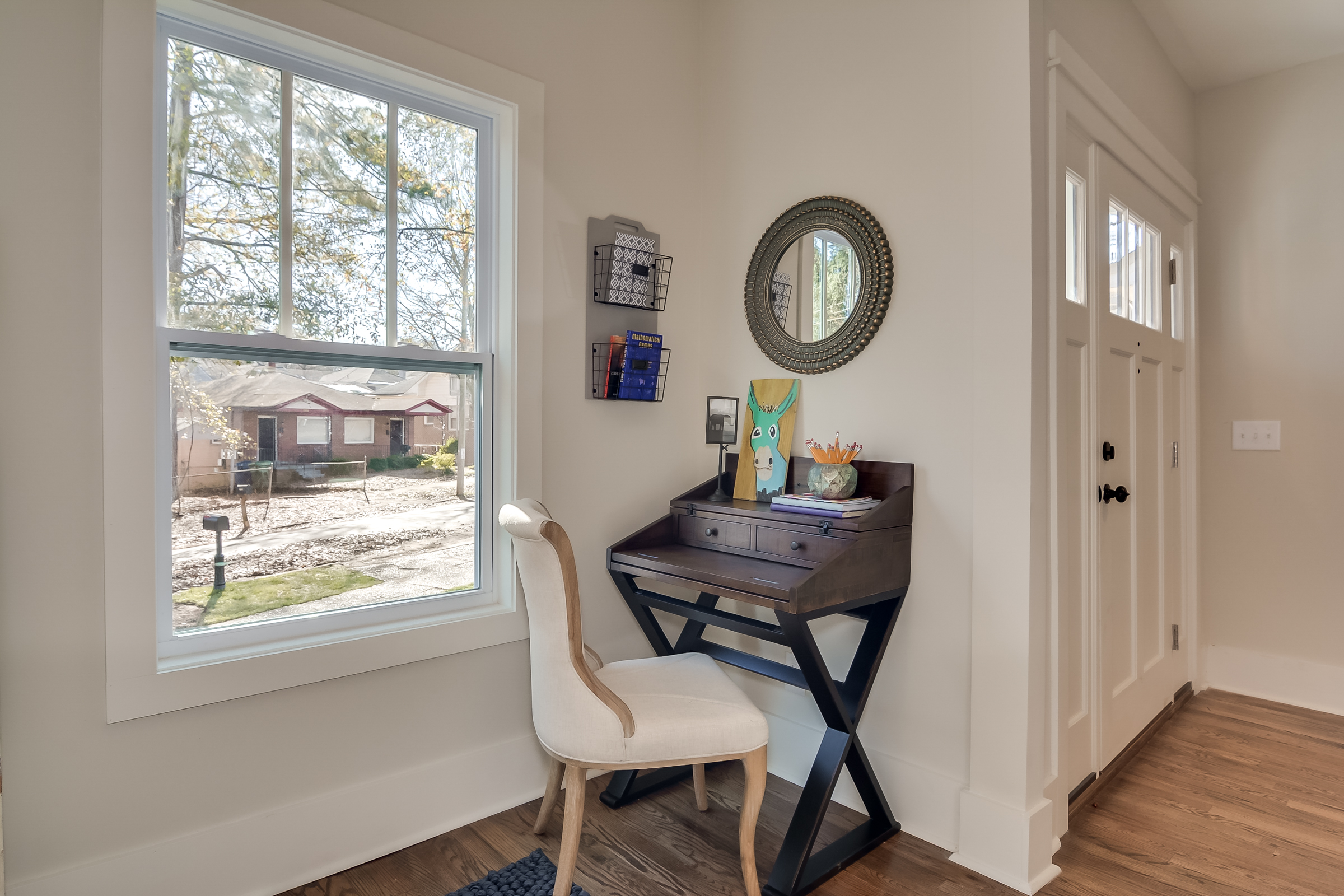 Use your small spaces wisely! Although this house didn't have as much to offer in the way of square footage, we found that even the smallest of spaces could be utilized with a few key pieces. We added a writing desk and chair to a nook in the living room, and the naked hallway just needed a bench and some hooks to maximize its potential.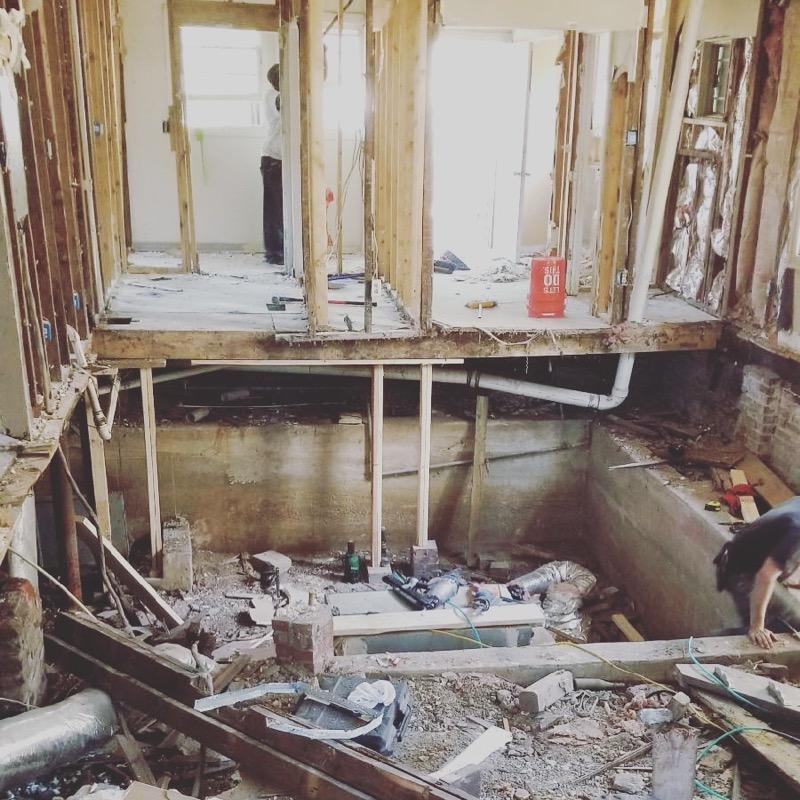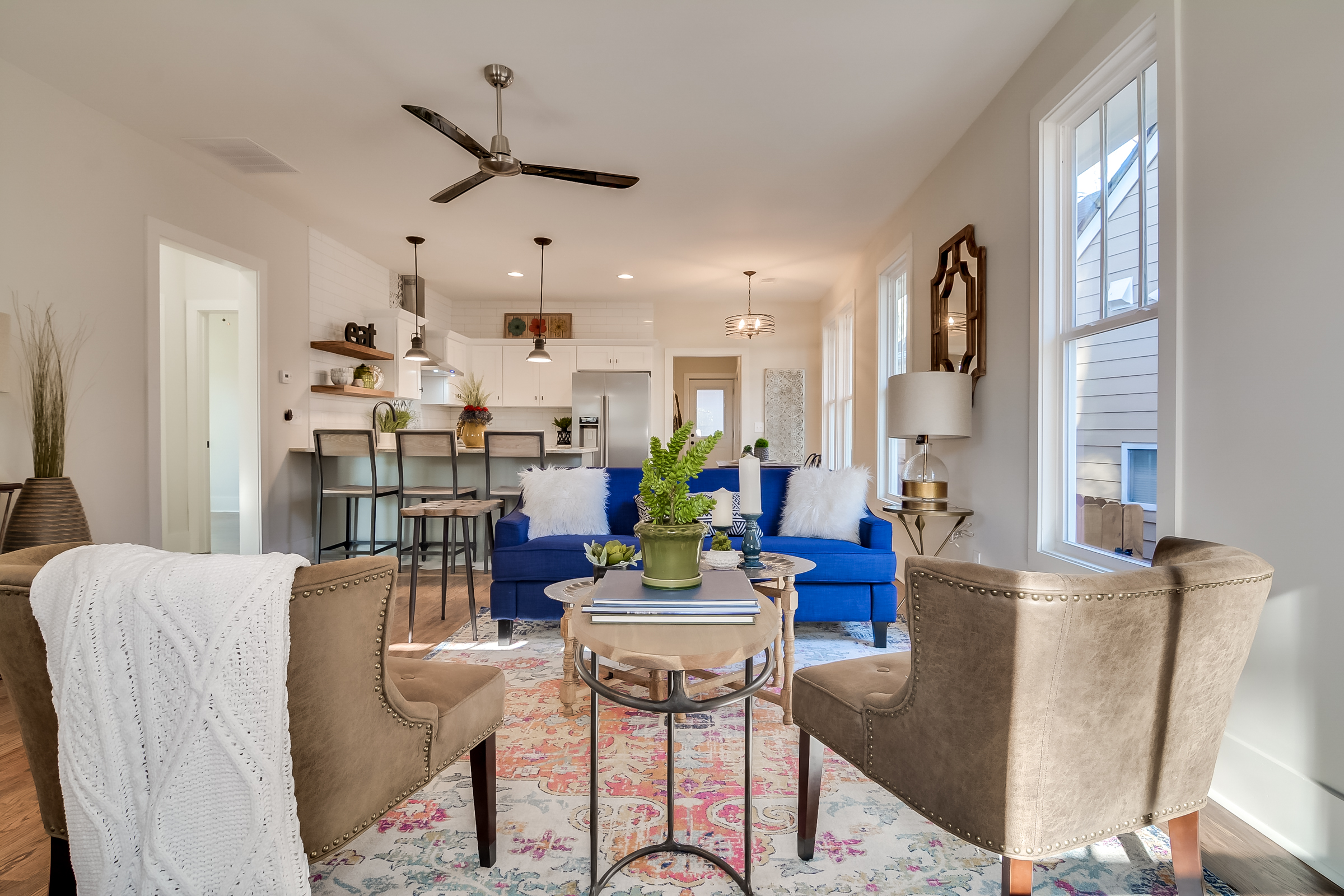 The open floor plan is really working for this small house, and adding a bold, cerulean blue sofa drew the attention of buyers as soon as they opened the door. Taking out all of the barriers to each individual space provided a feast of playful color, shapes and textures to take in all at once. As you can tell from the reconstruction carnage in the before photo, this living space had a long, sometimes bumpy, road to becoming the hip, stylish room it is now.
We think this Not so Funhouse deserves a name change! After removing and rebuilding so much of the original structure from scratch, we had a blank canvas on which to paint some added flair. The bold colors, unique shapes, and some interesting design techniques turned this desperate house into a FUNKYhouse!