Go Bigger or Go Home
Season 2, Episode 5
This tiny bungalow had some room to grow, and after a large addition to the rear of the house, it was a better match to the other homes for sale in the area. We were able to create an entire master bedroom suite that our potential buyers found very appealing. Add to that some surprising features like a coffee bar, deluxe tile backsplash, and a spa-like master bathroom, and this property moved to the top of buyers' lists!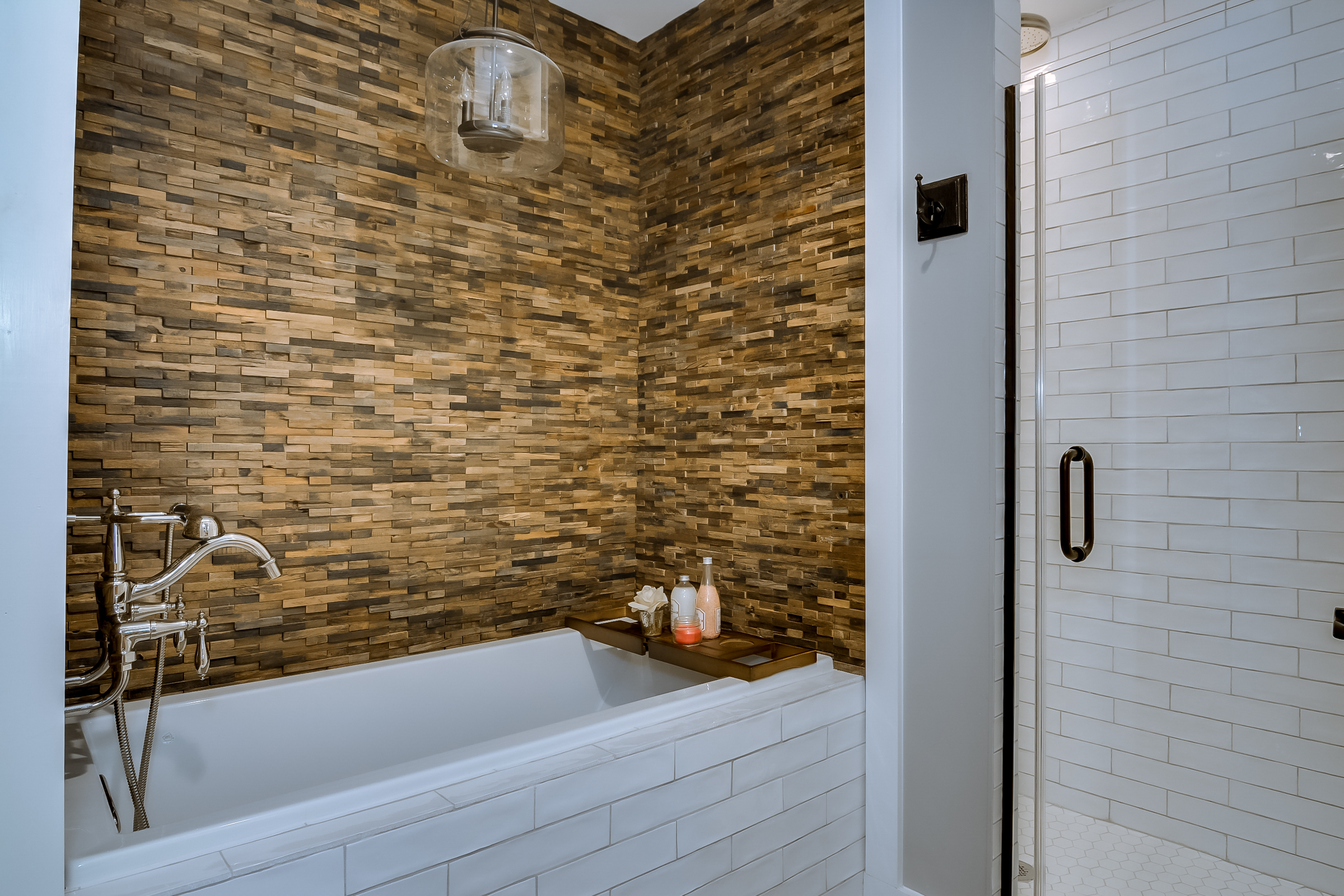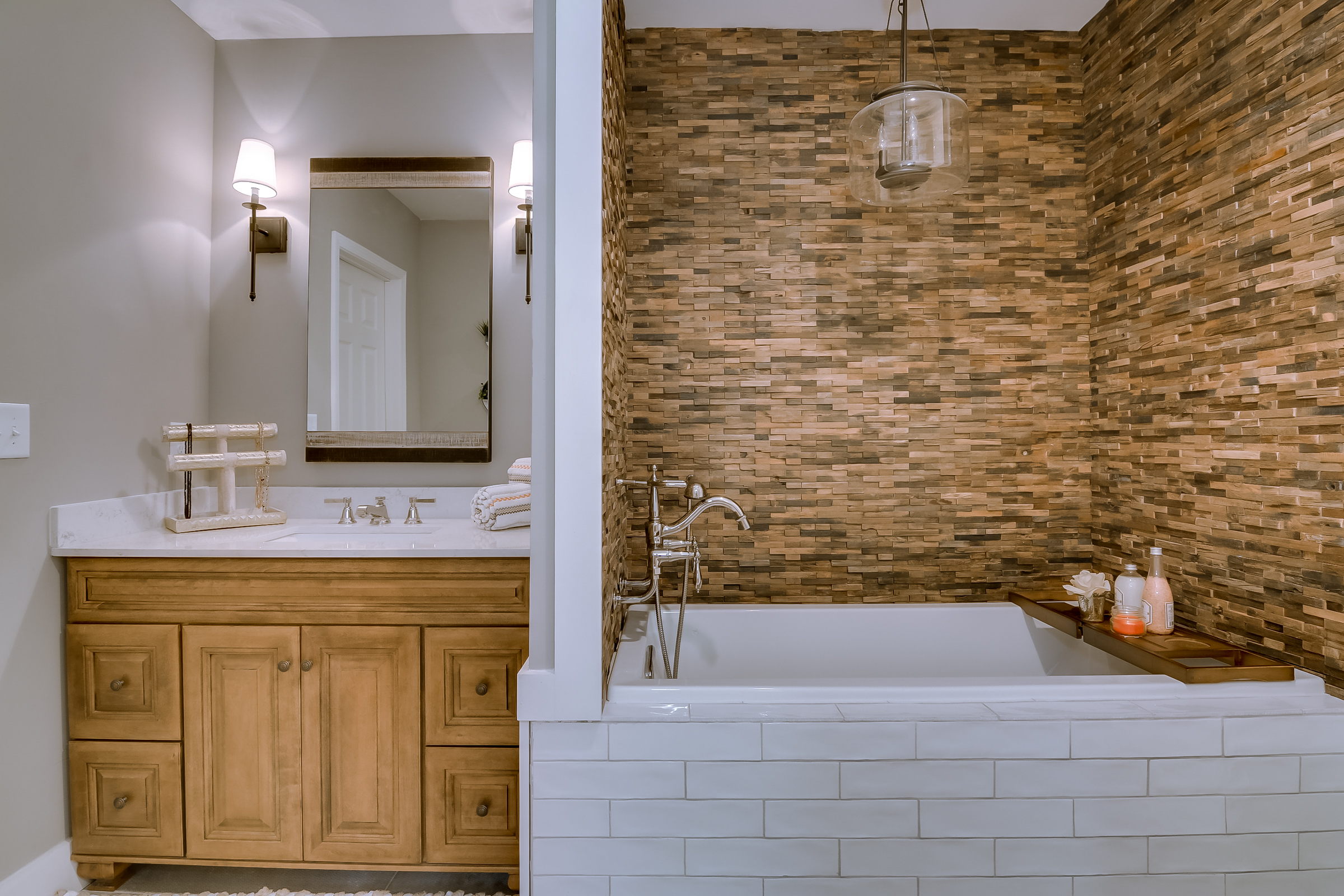 Doesn't this look like the kind of place you would like to spend some quality time? The antique brushed wood mosaic walls, and vintage wall mount faucet and handshower, emits a day-at-the-spa backdrop in your own master bathroom. We chose a simple, white surround tile for the tub and shower keeping the room soft and light.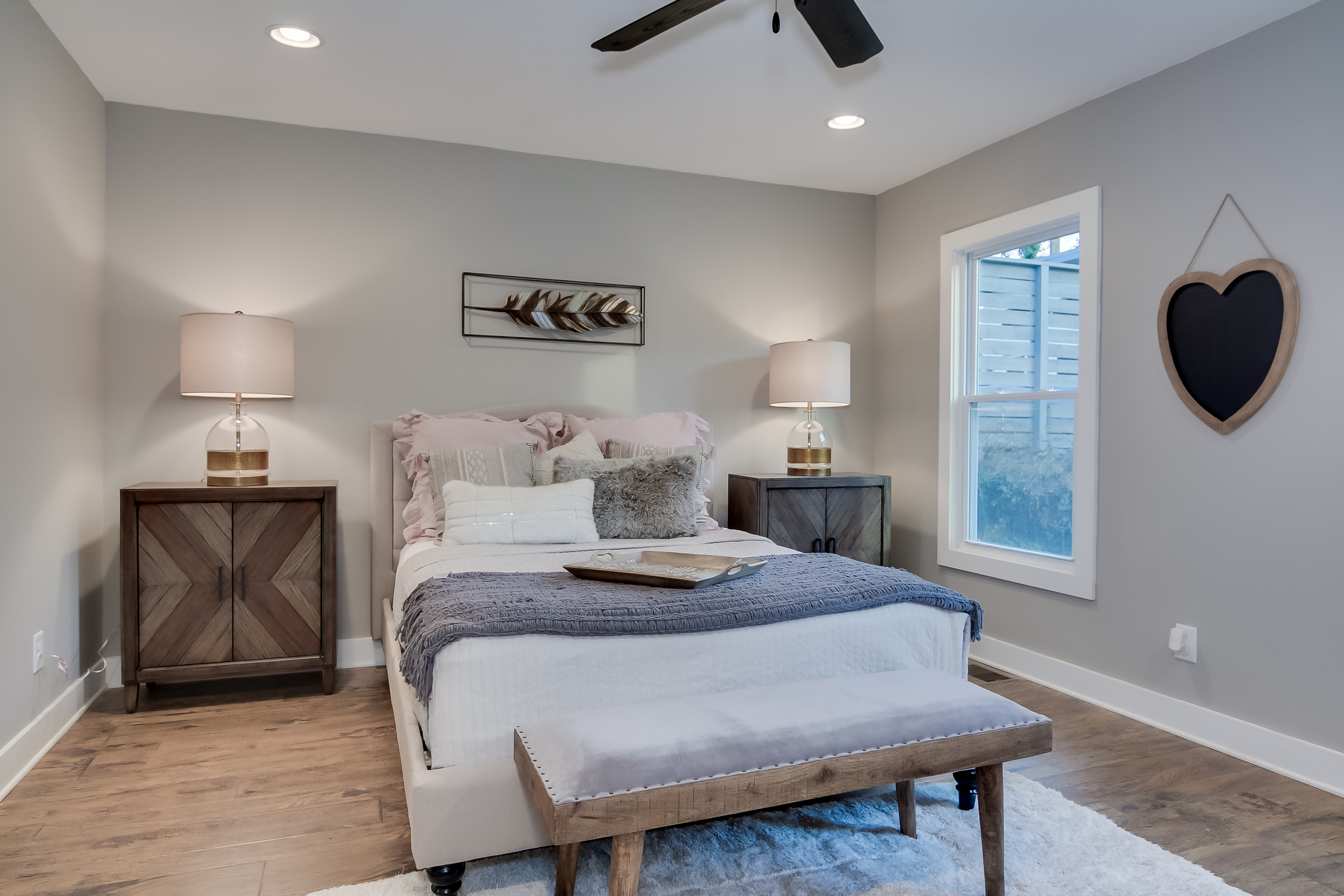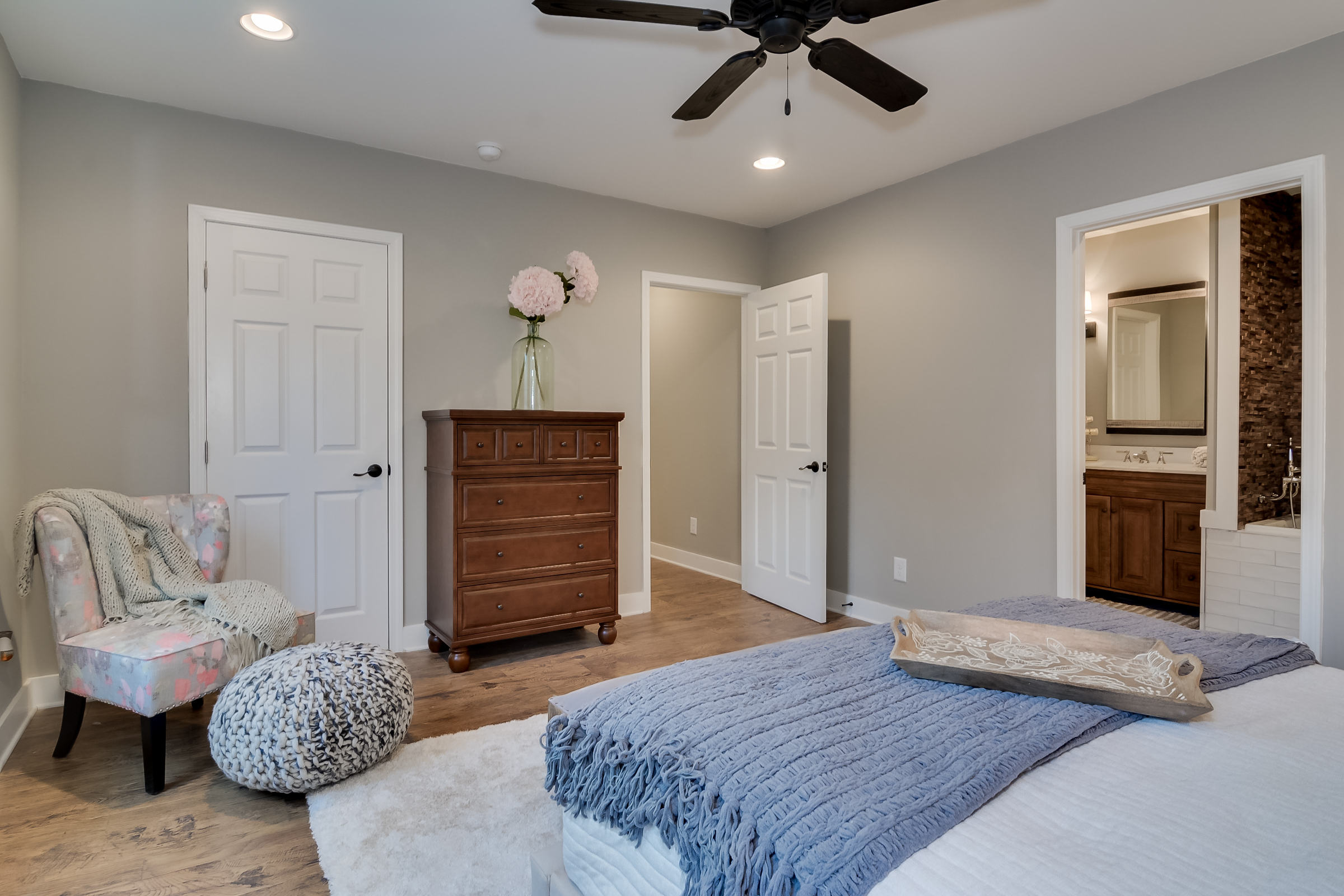 Adding this space was essential to the functionality of the house, and we are so pleased with how much more it added than square footage alone. The serenity of the bathroom carries into the bedroom that has been painted a soft, neutral gray, and a handful of recessed lights add the perfect amount of ambience. The new, golden hickory flooring also helped to give this room a warm and inviting feel. We are grateful we were able to budget for, and accomplish the renovation of, this truly luxurious master suite.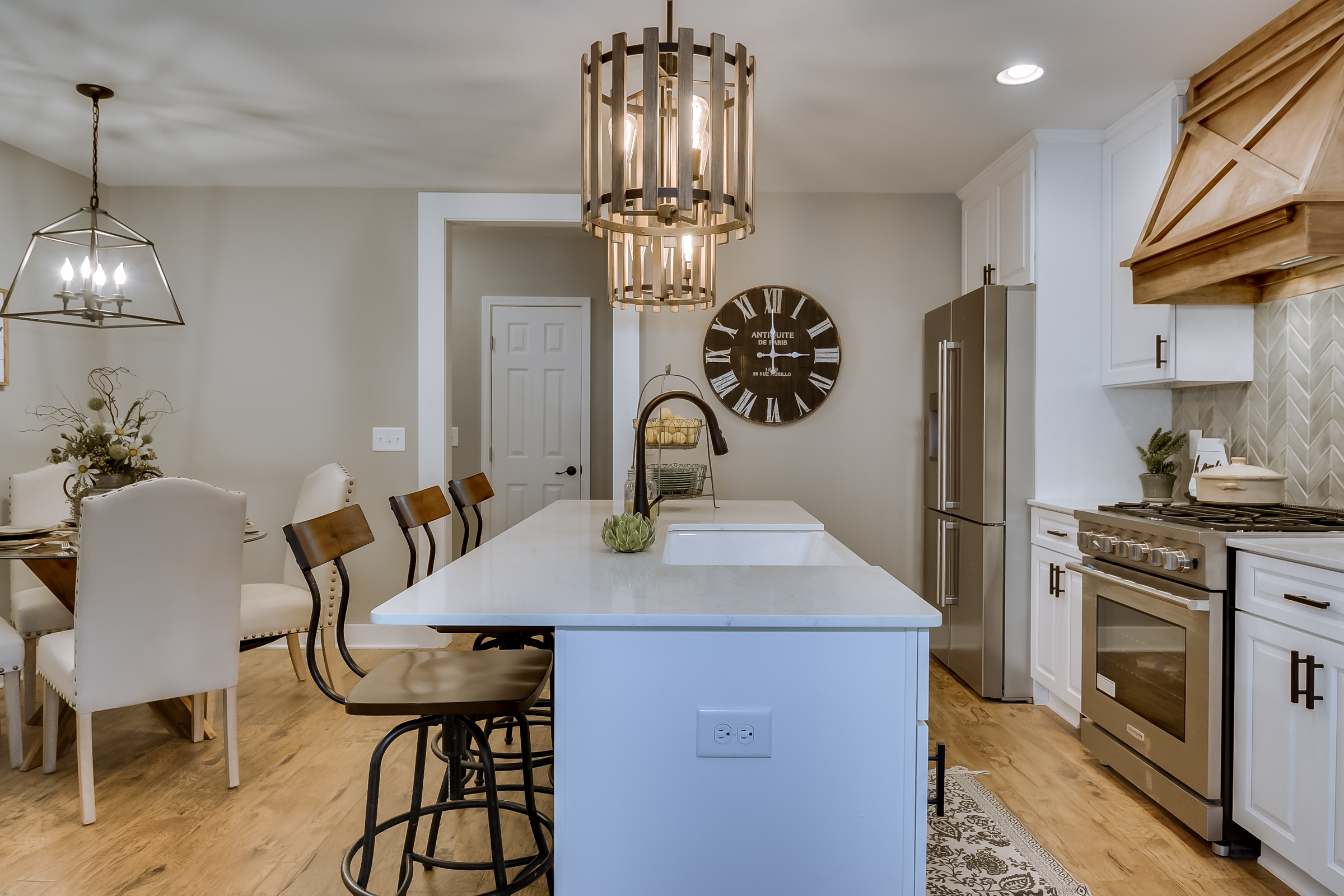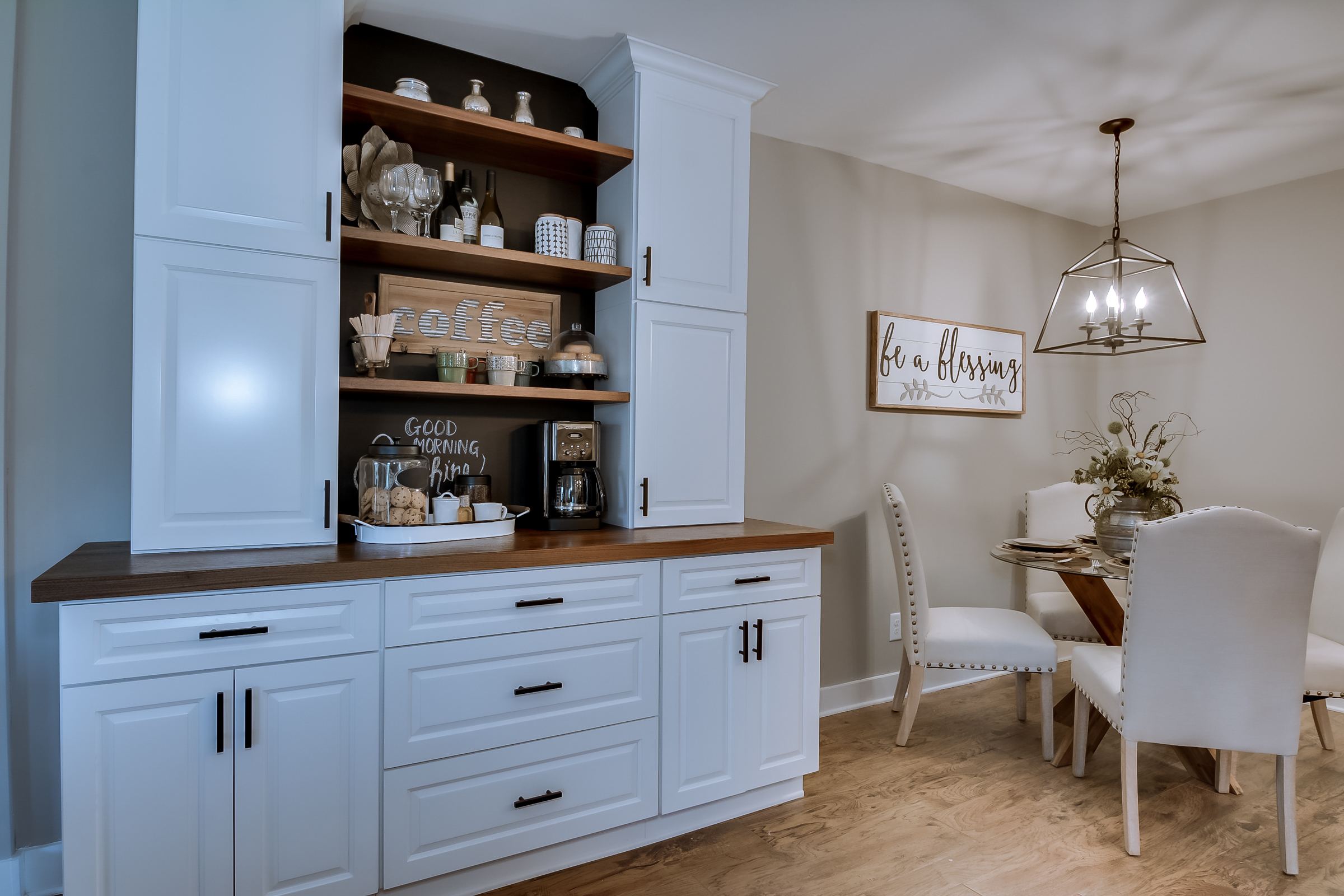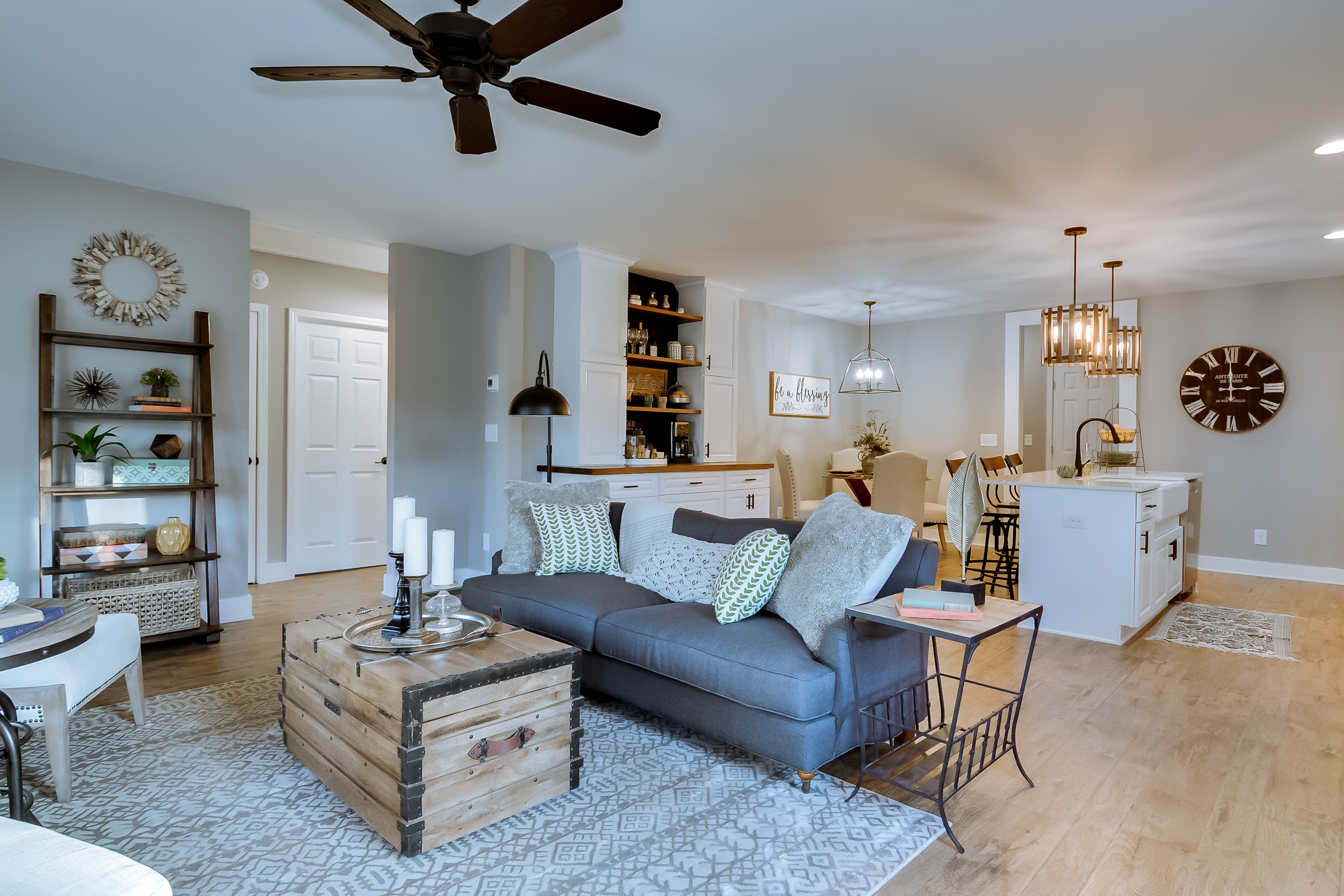 We always like to add something extra, as our budget allows, to make each home stand out. There are several key pieces in this kitchen that we were excited to make happen for our buyers. We took advantage of the long wall opposite the kitchen to expand. After adding a built-in hutch, with custom wood shelves and countertop, we transformed it into a coffee bar. This framed in our dining niche nicely, and became a focal point for the entire living space! The backsplash was another feature that really took center stage in this home. The handcrafted and glazed Chevron tiles in a savory Basil green finish, were the perfect match for the rustic stained vent hood, and clean white cabinetry.
We decided to go big with this one, and it paid off! Adding extra space is one thing, but adding extra finishing touches makes this property really stand apart from the rest. Everyone wins when we are thoughtful with our design and selections, and that is why we are so pleased when the final product exceeds our buyers' expectations.