Duplex or Don't Plex
Season 2, Episode 2
Have you had a chance to watch this episode? What a gem this two story Victorian turned out to be! It is always a treat for us to find a house with such great existing character. The challenge then becomes trying our best to preserve the integrity of the home, while simultaneously restoring and updating the property. Even from afar, in its dilapidated state, we could feel the charisma permeating from this house, and were charmed by thoughts of wrap around porches, statuesque columns, and exciting paint colors. In addition to age related deterioration, this property presented us with many challenges, but it was nothing we weren't ready to tackle! Let us walk you through some of this enchanting rehab.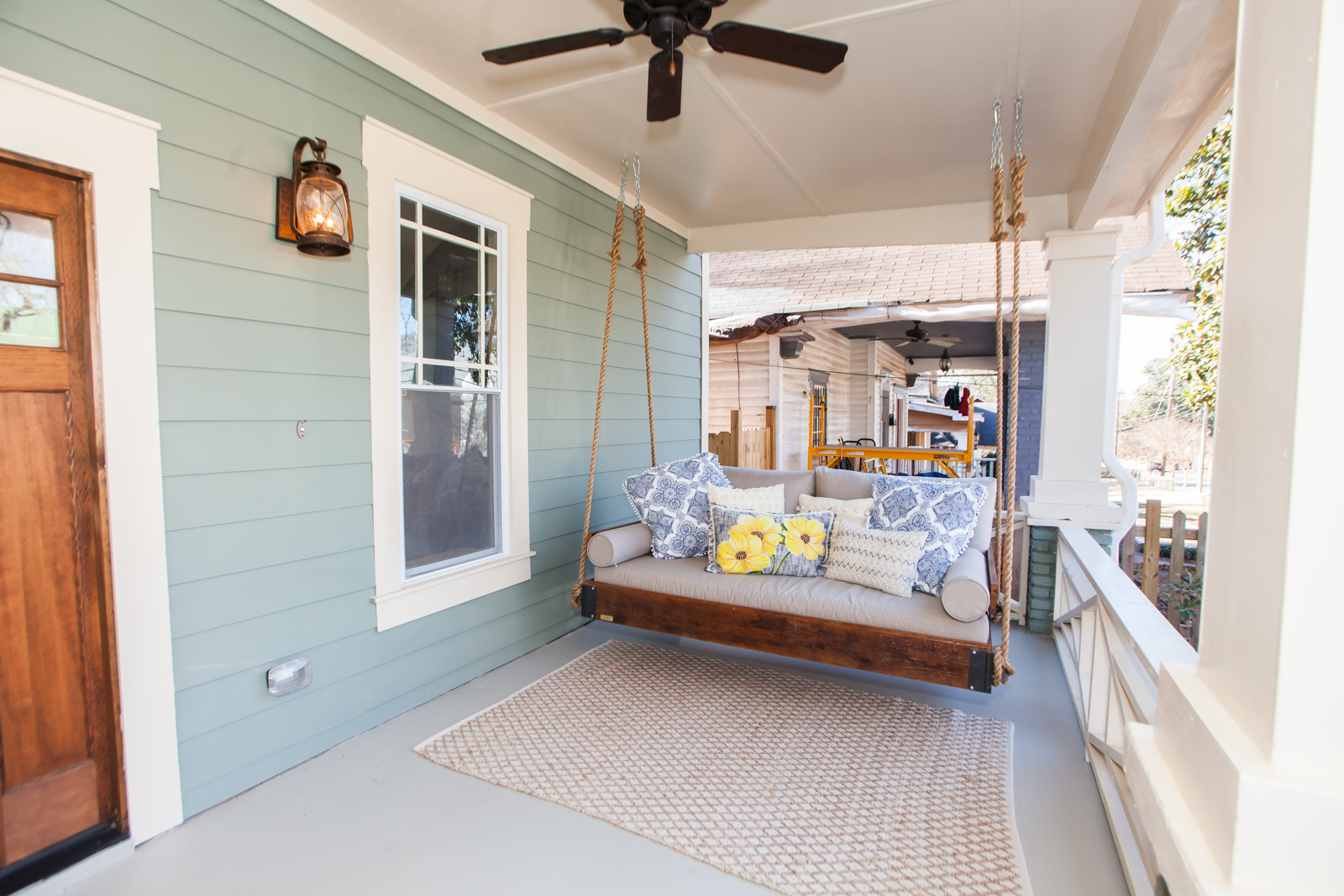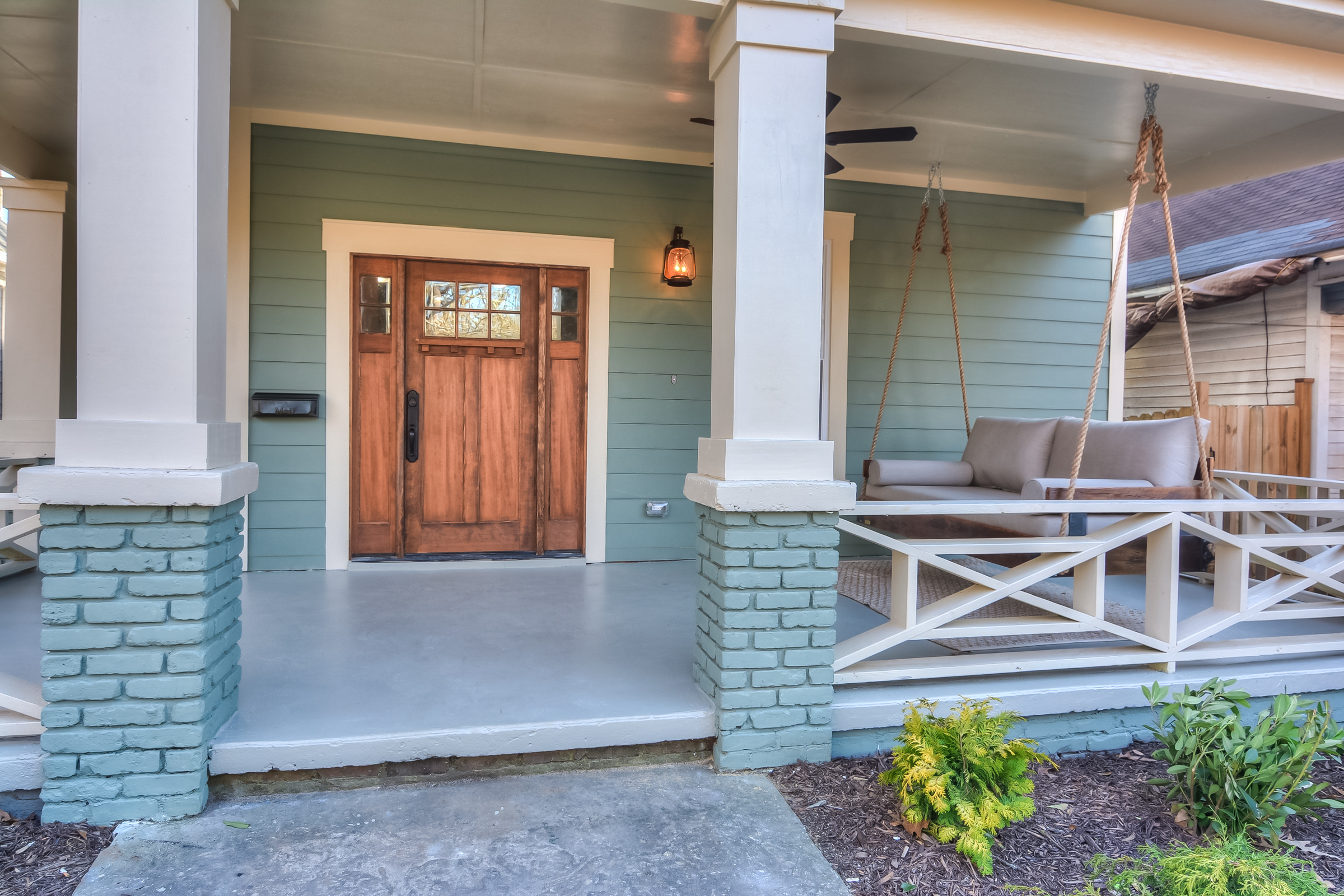 Refreshing the exterior of this home was essential to maximizing curb appeal, and also for protecting the home from the elements for many years to come. We started with a new roof from the folks at Preferred Roofing Supply, and added new siding painted an inviting shade of green. Originally a duplex, we had to find a clever way to reconfigure the entryway to transform it into a single family home, which we accomplished by installing this stunning craftsman door. One of the added benefits of that decision is that the placement of the door left an enormous amount of space to create a dreamy front porch, equipped with a custom bed swing from Four Oak Bed Swings. Add a pillow party and a glass of tea, and this is where you would find us on a nice day!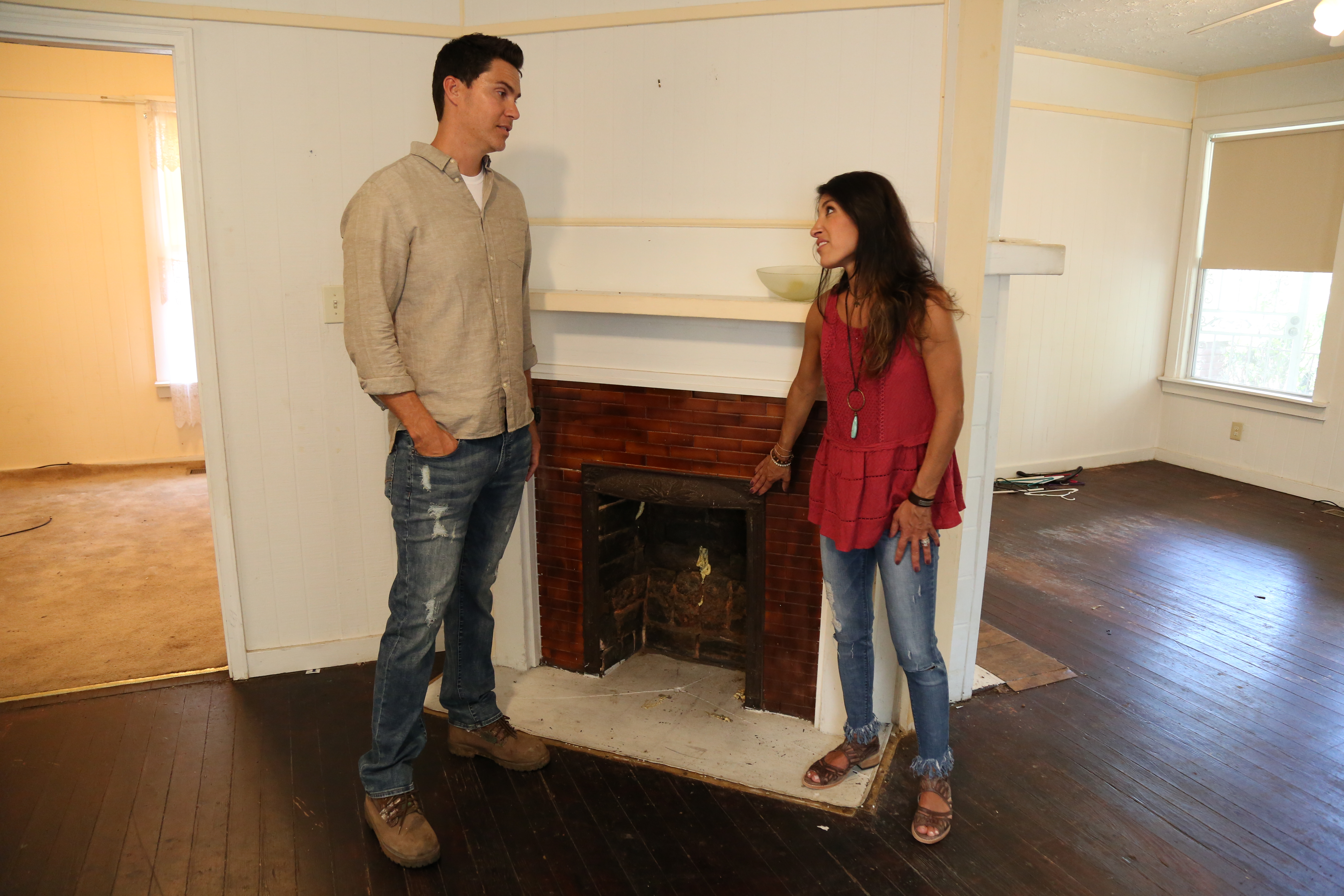 Another monster renovation obstacle was the removal of the original fireplaces. This is us, falling in love with the old fireplace before we realized it was structurally compromised, and would require a repair process so in-depth that our budget for this property could not accommodate it. It hurt my heart and soul to remove the fireplaces from this vintage home for so many reasons, but in some cases we don't have a choice.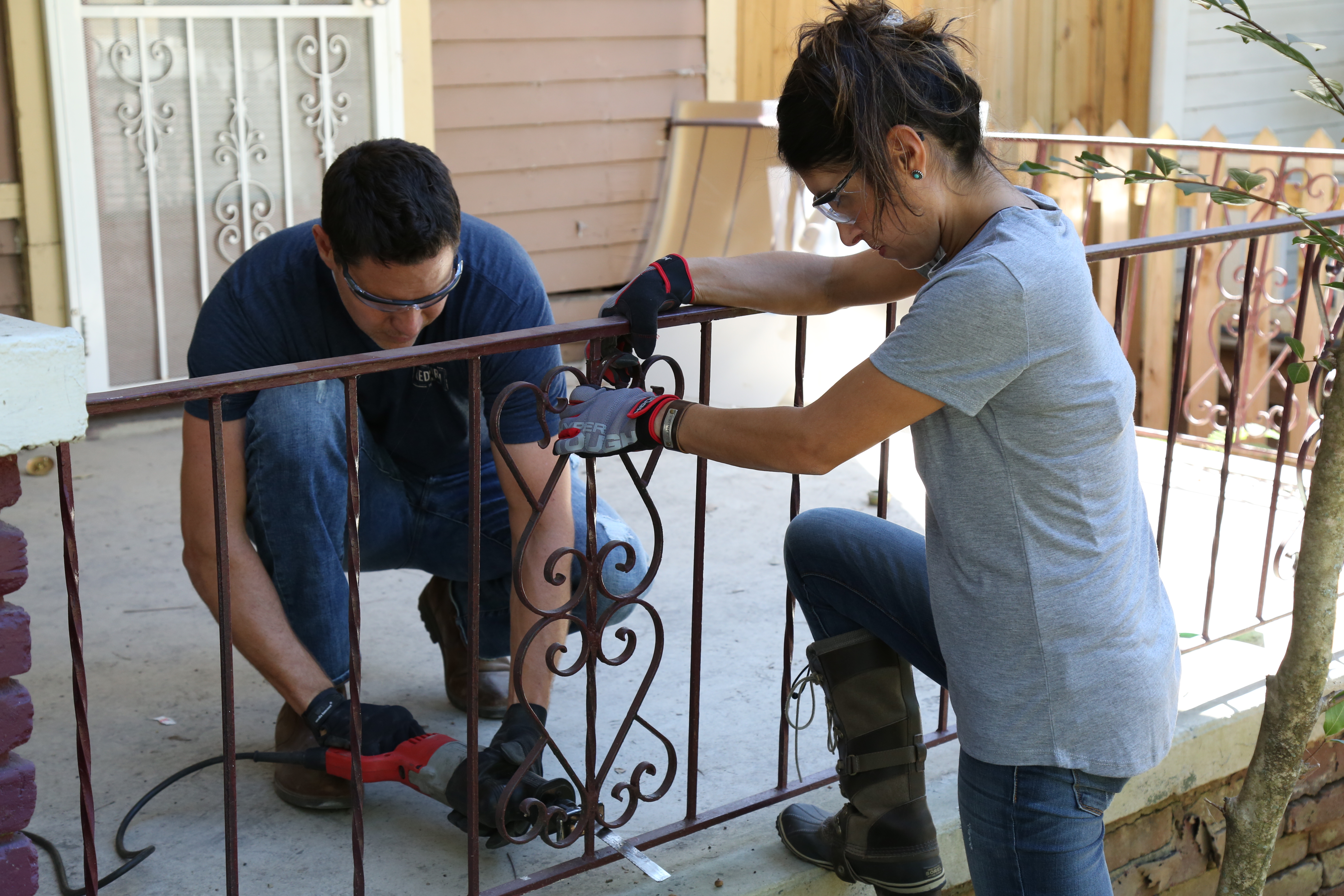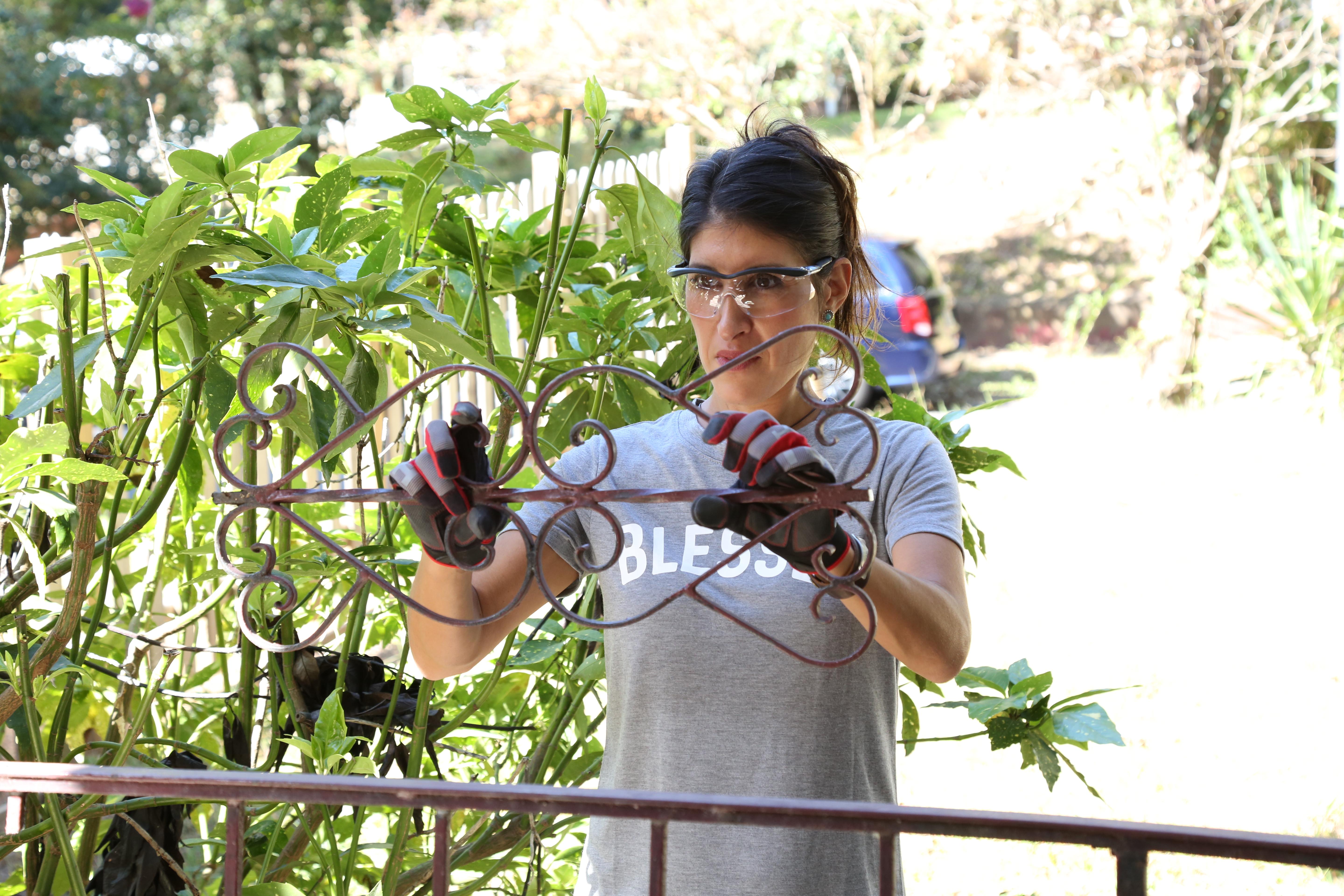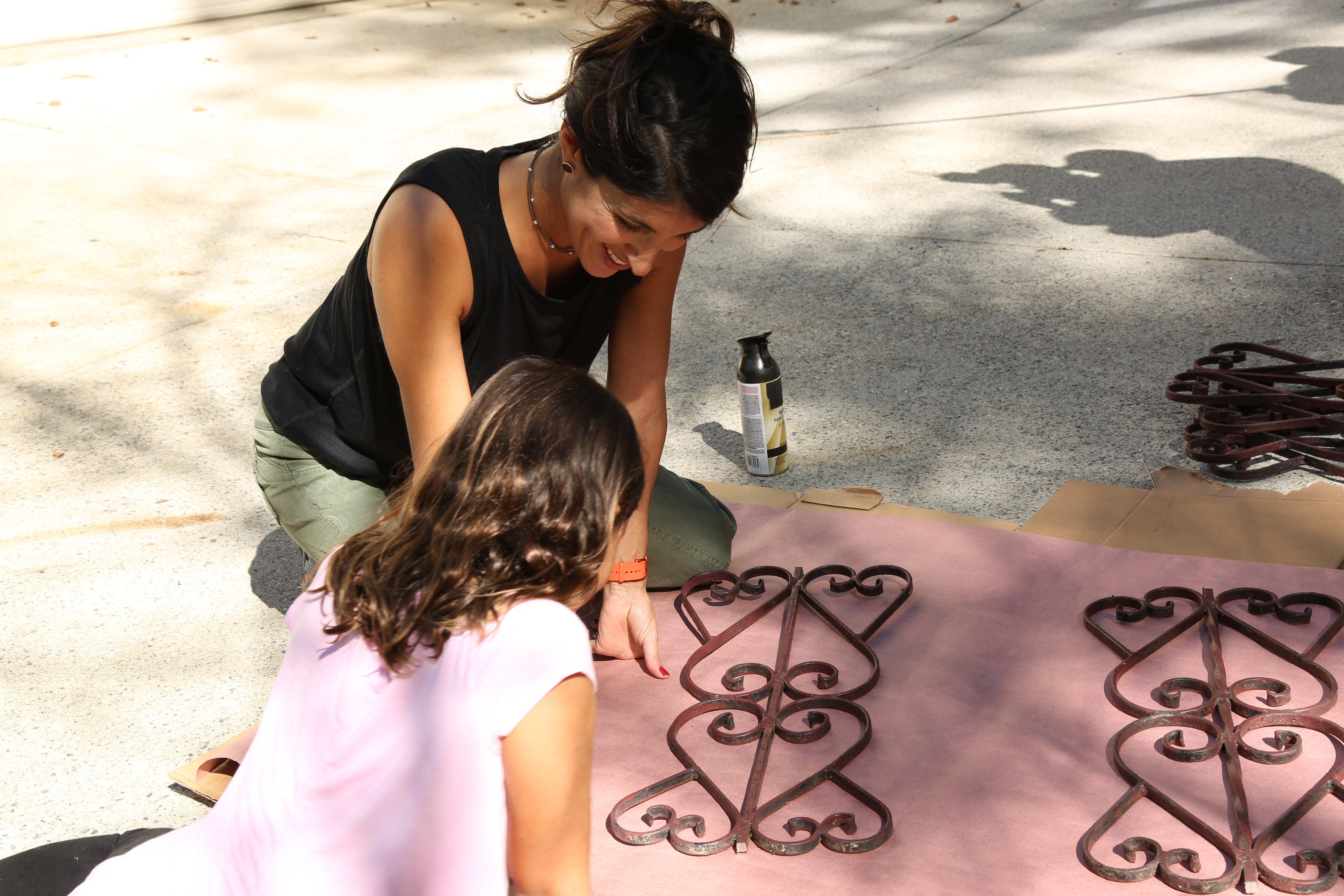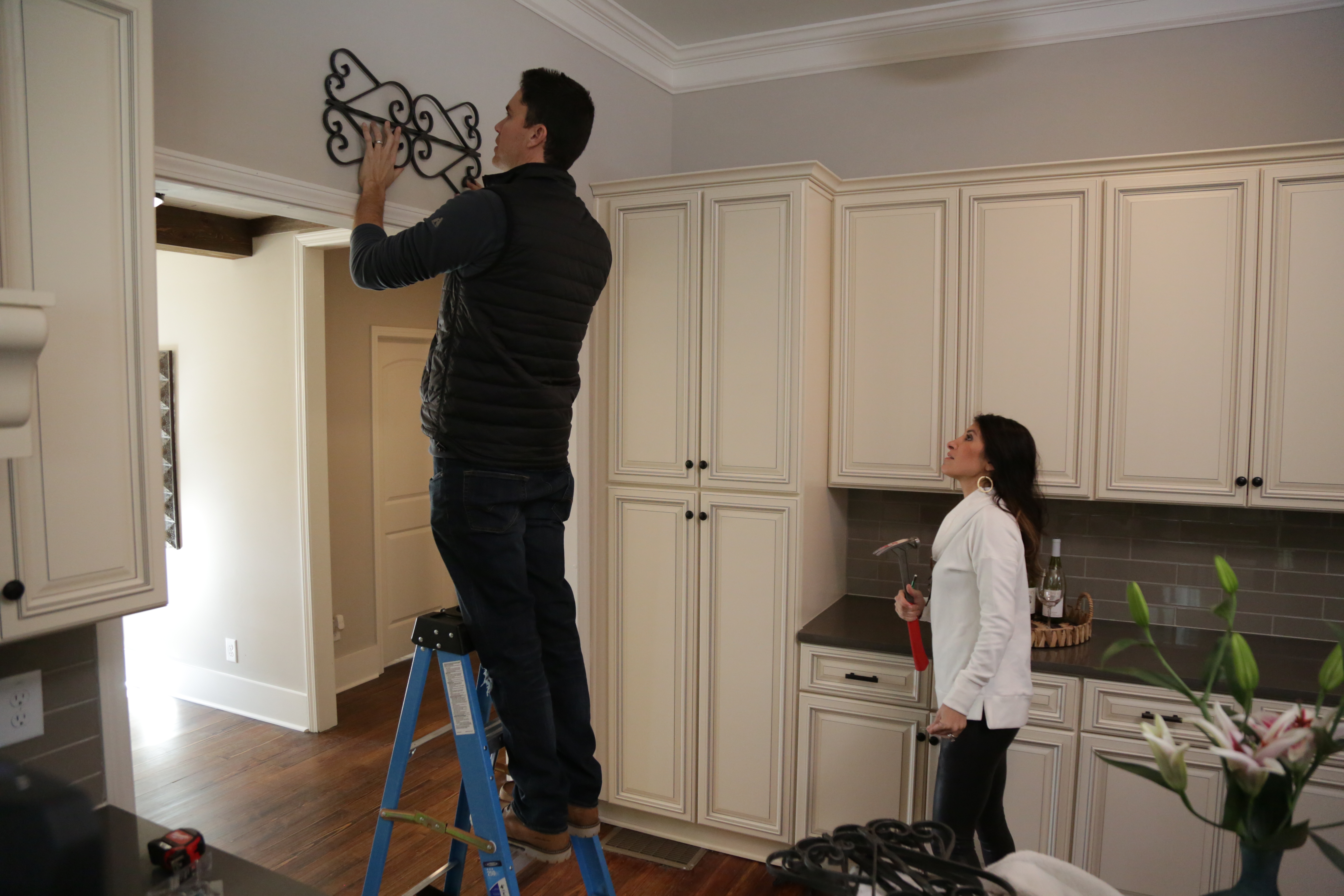 We are always excited to find pieces from a house to repurpose - no matter how small. The front porch needed a recharge, so we decided to remove the existing iron railing to make room for a more stylish, updated one. The balusters had a flourish scroll design that we thought would look great as accent pieces for the interior, so they were cut, cleaned, painted, and moved indoors.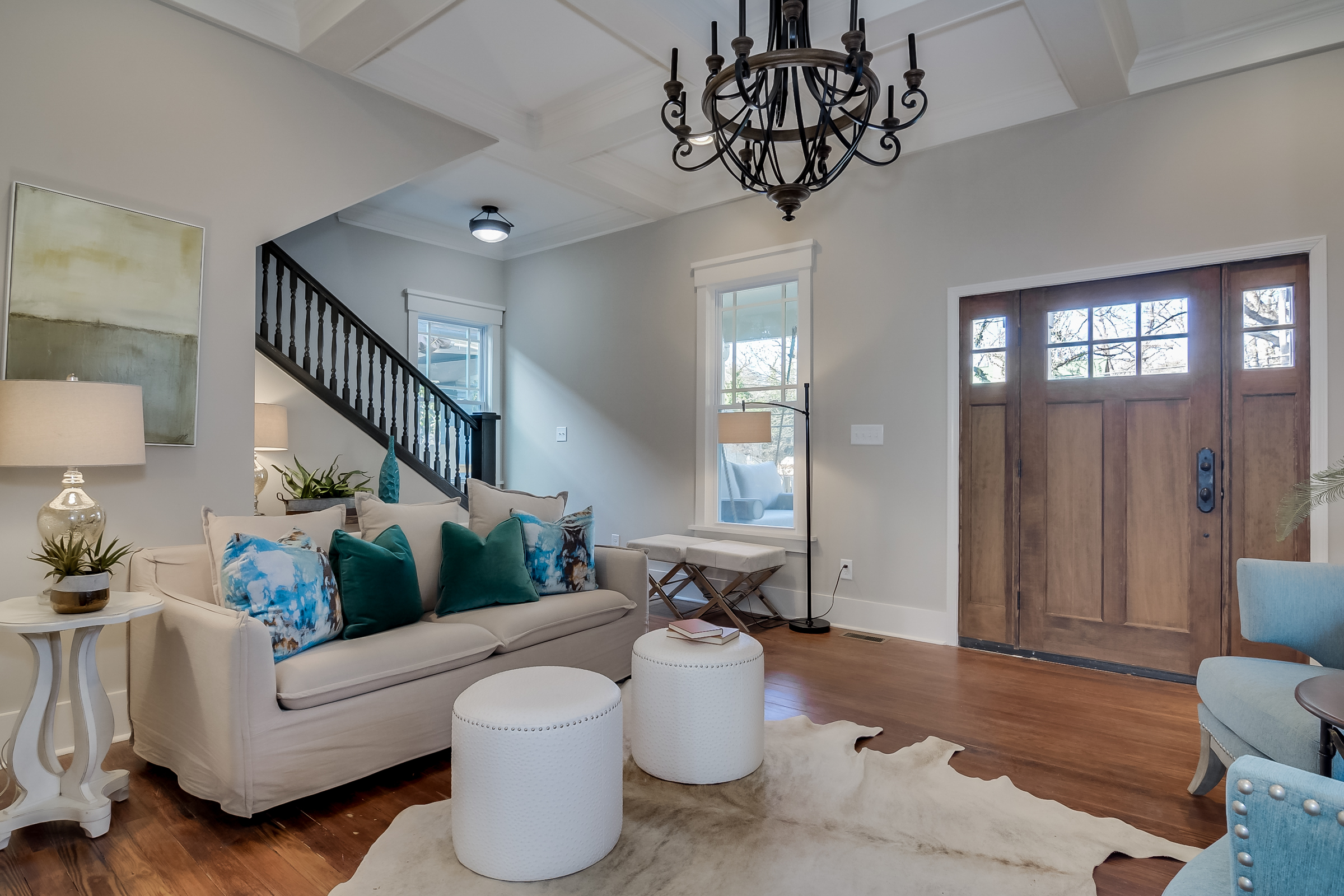 We love how the new single entrance opened up this great room to highlight the Wickham twelve light chandelier from Savoy House. The original floors on this level were in great shape, and after sanding and staining they looked fantastic - maintaining some of the structure's originality, and saving money at the same time! Especially in some of our older homes, we are thankful when we are able to hold on to elements that speak to the home's original character - like this solid staircase railing we were able to touch up with fresh paint. Since we had so much height to work with, we installed coffered ceilings painted with the wall color for added dimension.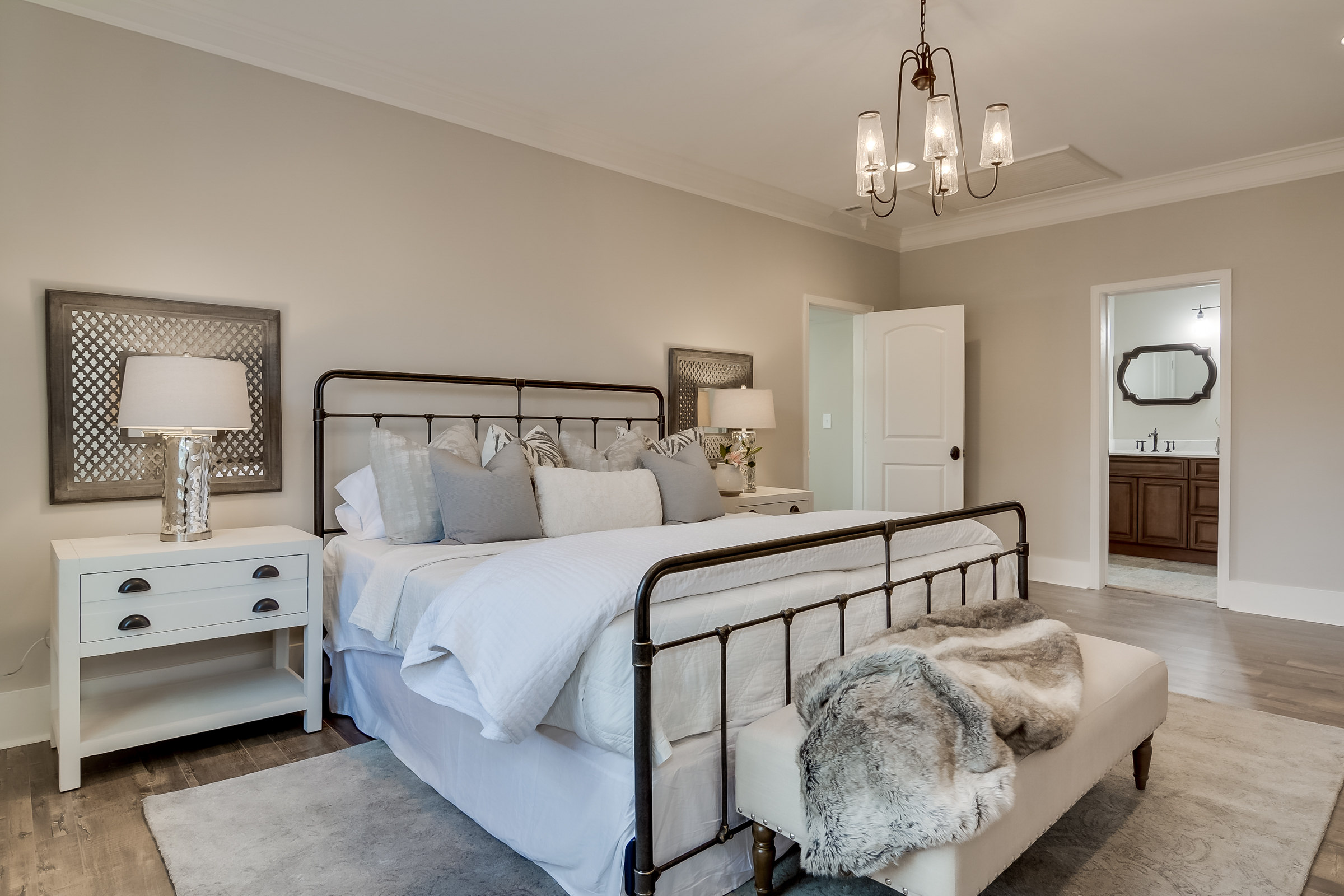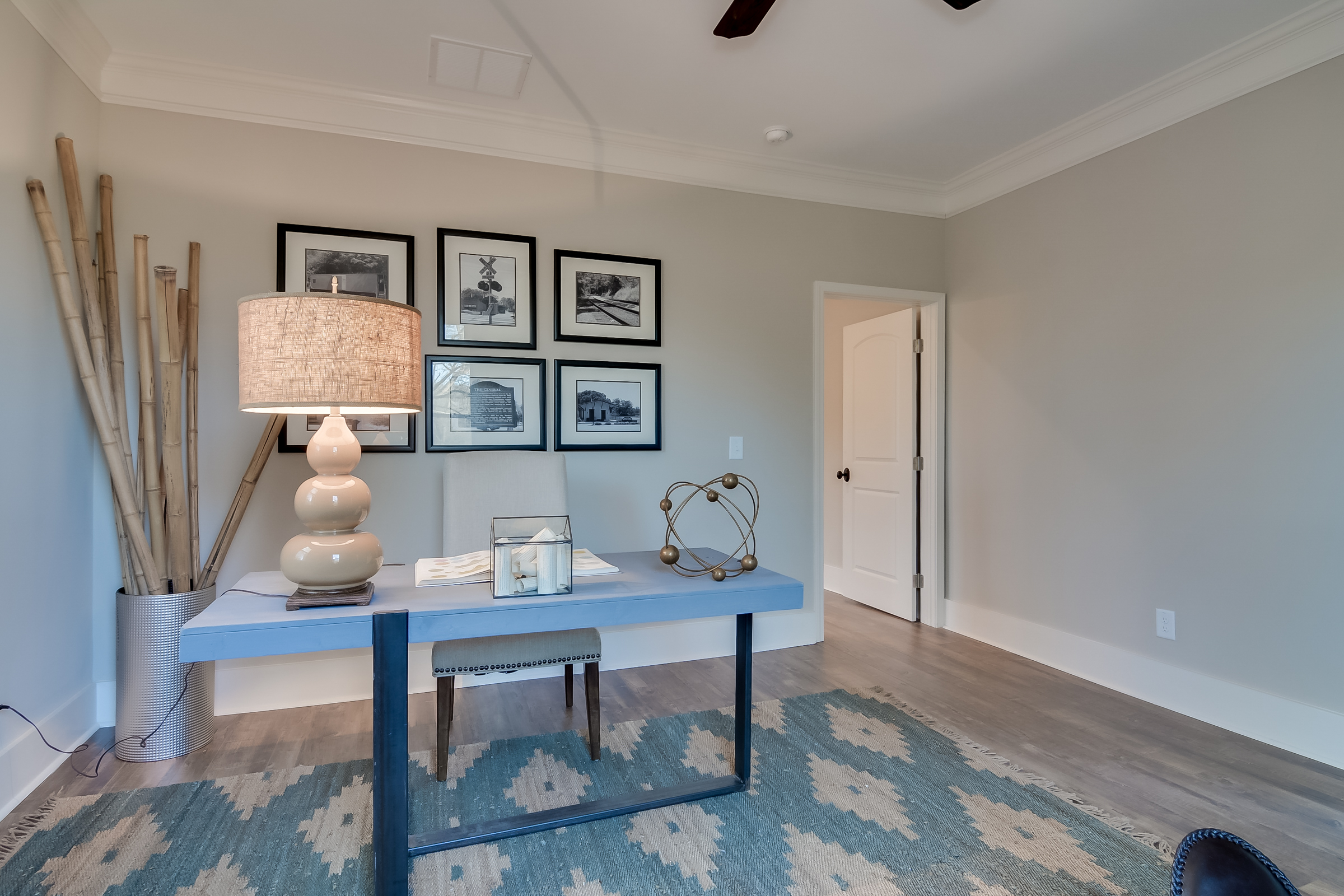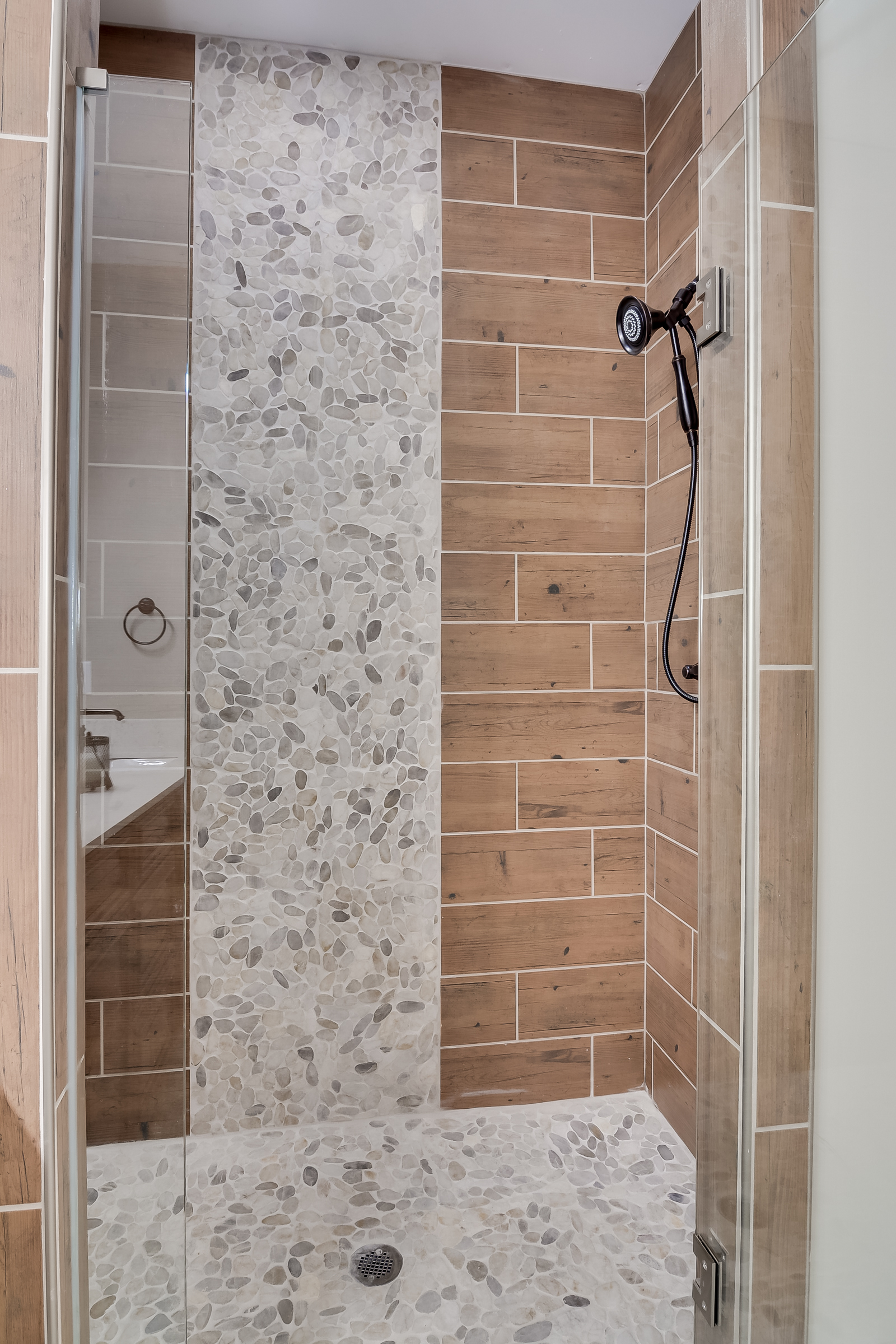 With all of the rearranging that occurred, we were left with enough room to create a deluxe master suite with adjoining office space on the second level. The stone accent against the wood plank tiles in the master bathroom is a visual treat, and really adds a lot of interest to a small shower space.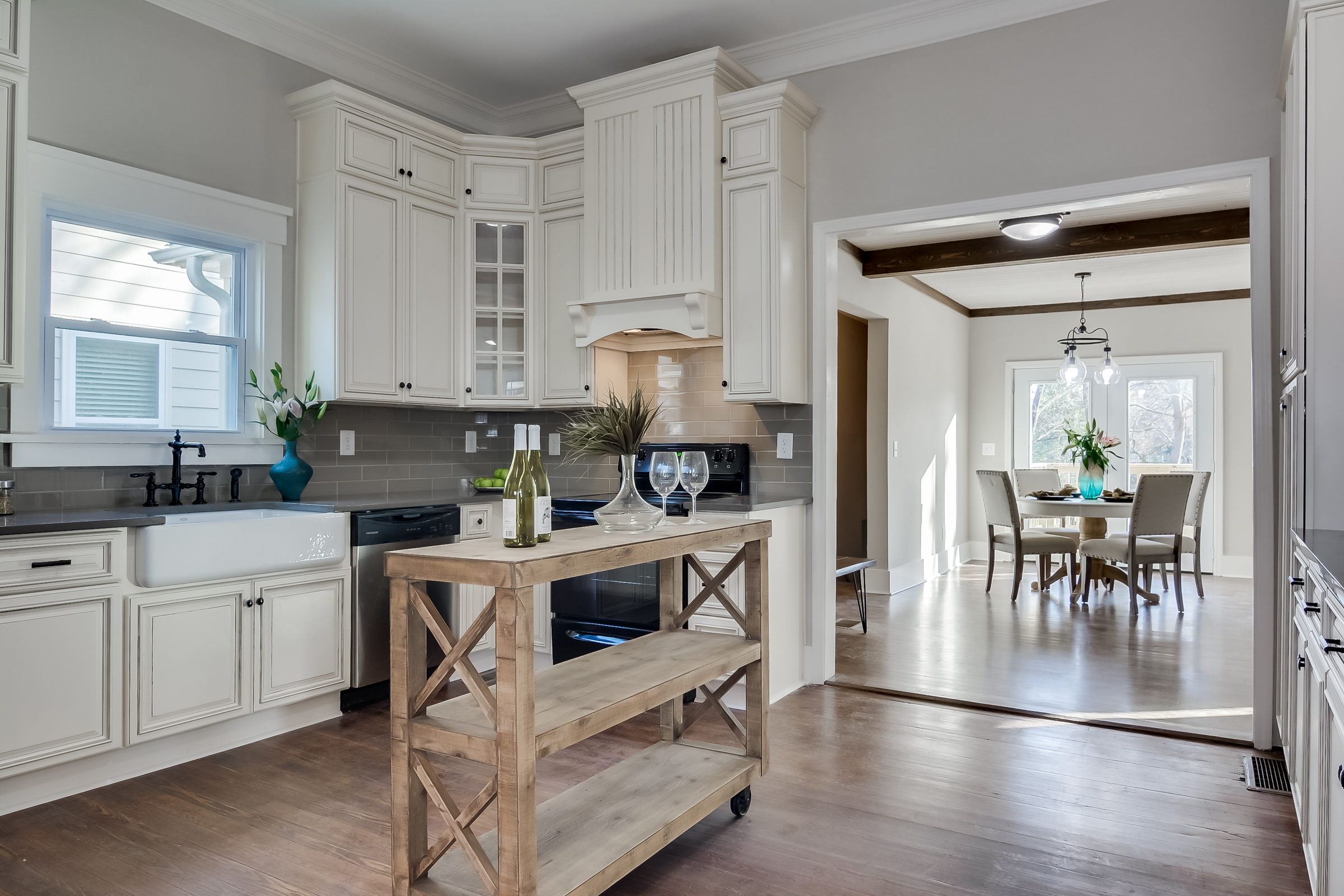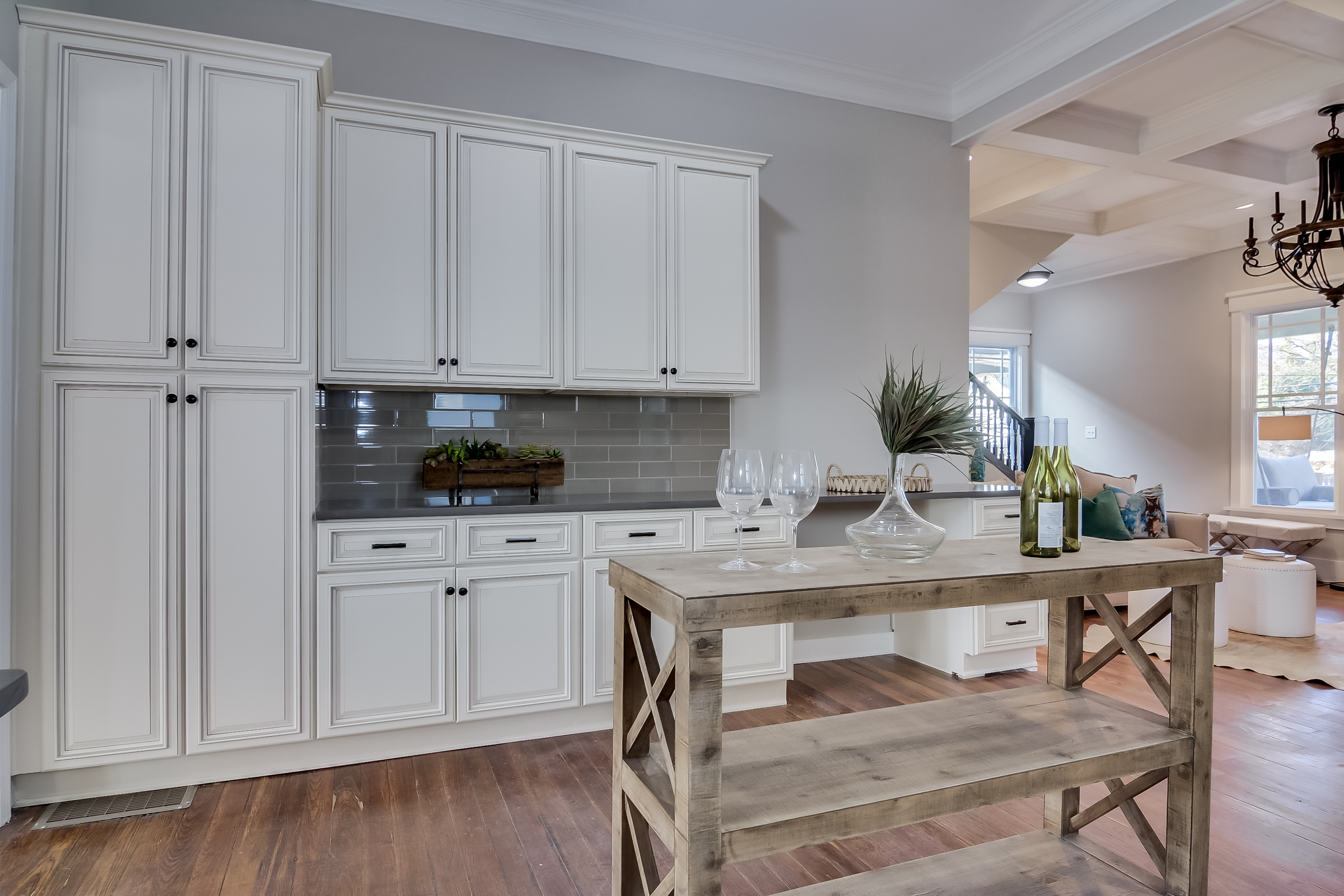 The tiny kitchen in this large house presented a problem until we decided to install french doors, shift the dining space into the next room, and add an entire pantry/desk wall on the opposite side. This added so much additional storage, a utility desk, counter space, and greatly improved the flow from the living room through the kitchen (missing in this photo are custom stained wood shelves installed over the desk).
We are so pleased with how this beauty turned out! What once was a shimmer from within its old walls, became a shining beacon with our grand plan to bring her back to life. We knew from the beginning that this house would stand tall when it was finished, and are very proud to say that we were right.