99 Problems but a Comp Ain't One
Season 2, Episode 9
What do you do when you come across a house with so many problems in a neighborhood with such great comps? You get to work! That's what we did restoring this uninspiring brick ranch into a mid-century modern prize. The bizarre layout had us walking right into the kitchen at the front of the house, and one doorway was so small that Ken had to turn sideways to shimmy through it. The drab exterior left a lot to the imagination, but after some hard word and creativity, this property was screaming with curb appeal.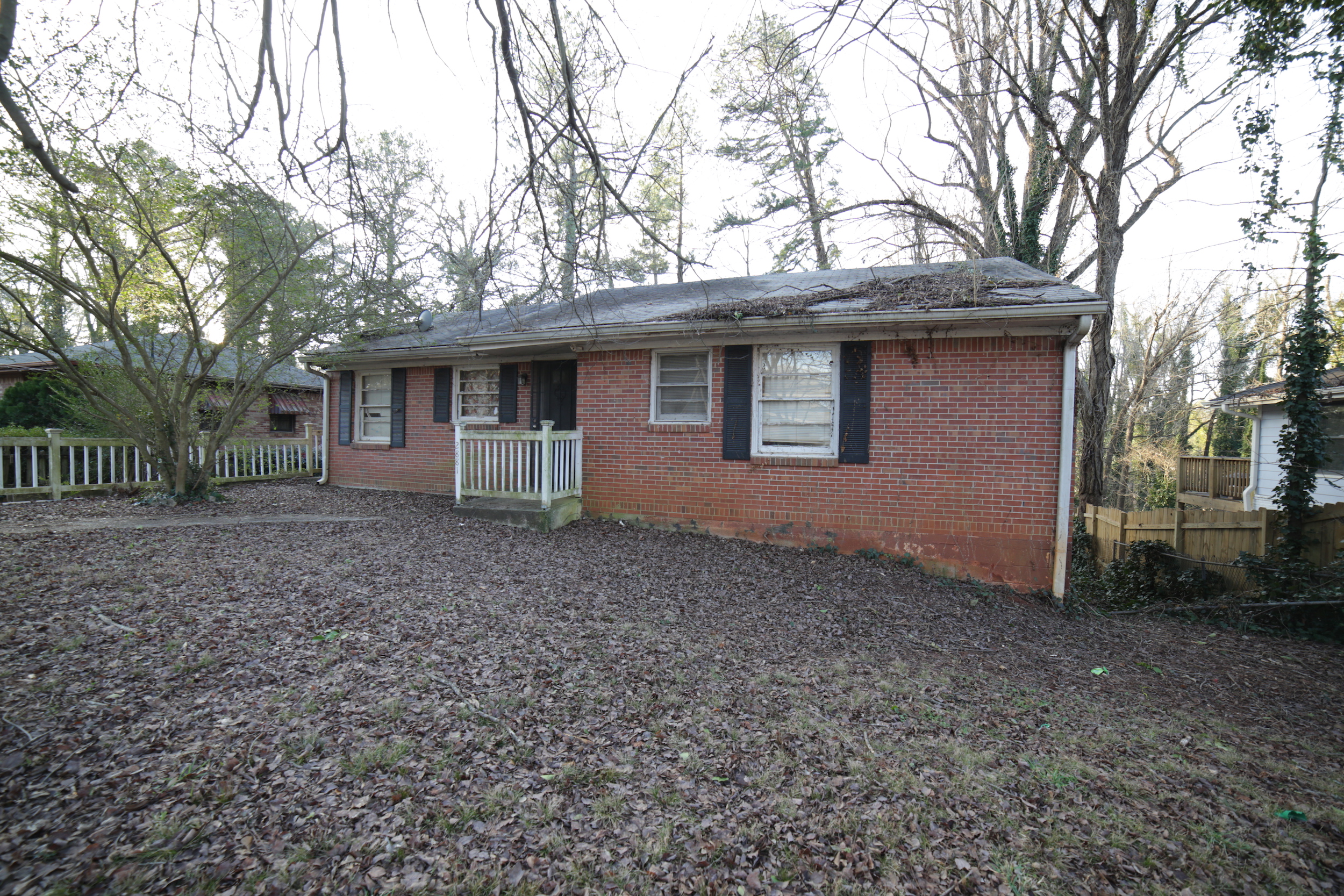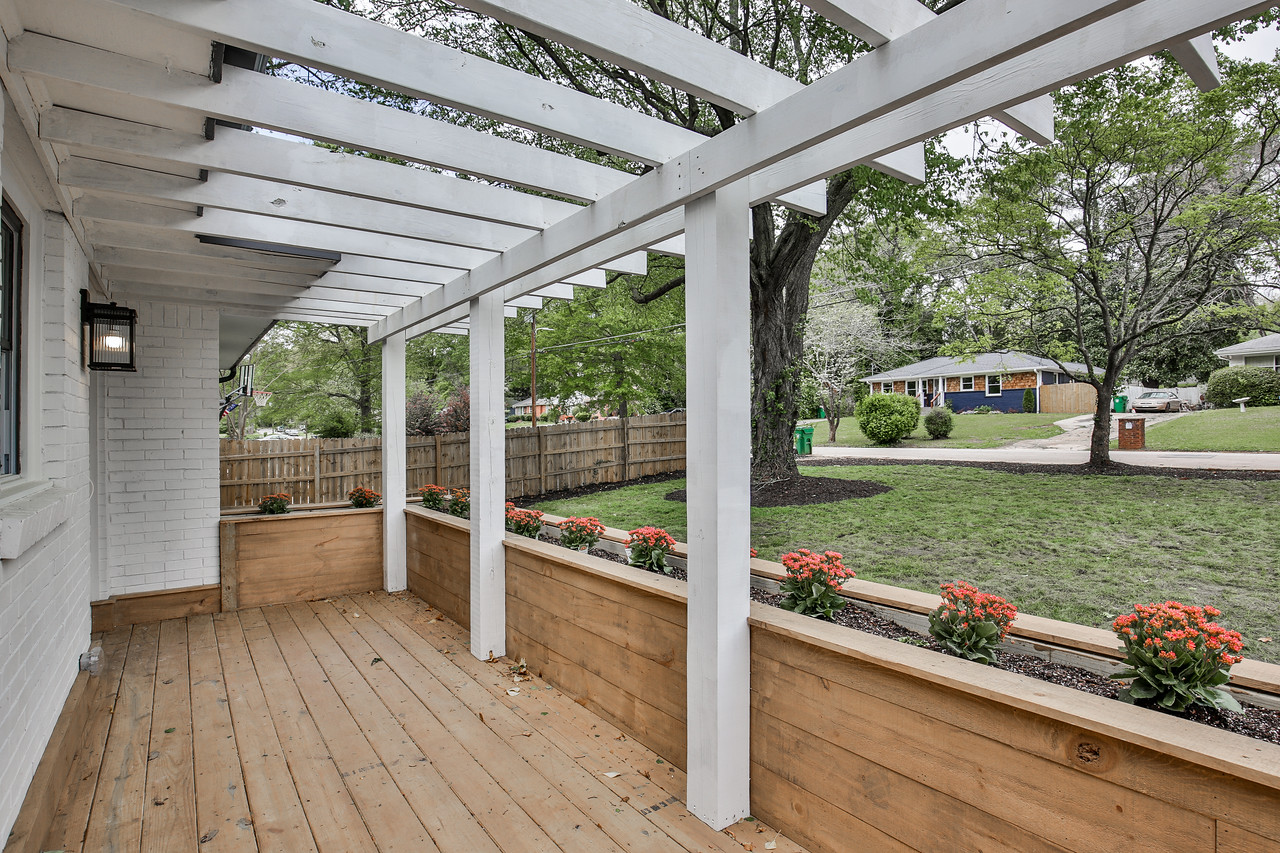 Sometimes it's impossible to truly appreciate a restored property at first glance without also knowing where it began. This nondescript facade was not much to write home about, so we started there. One simple, and relatively inexpensive, way to enhance the exterior was to add a pergola covered porch with a built-in boxed planter. Even our kids had a blast pitching in to help fill the planters! So many problems solved in that single design decision! We added dimension, a touch of character, and some delightful foliage to spruce up the entryway!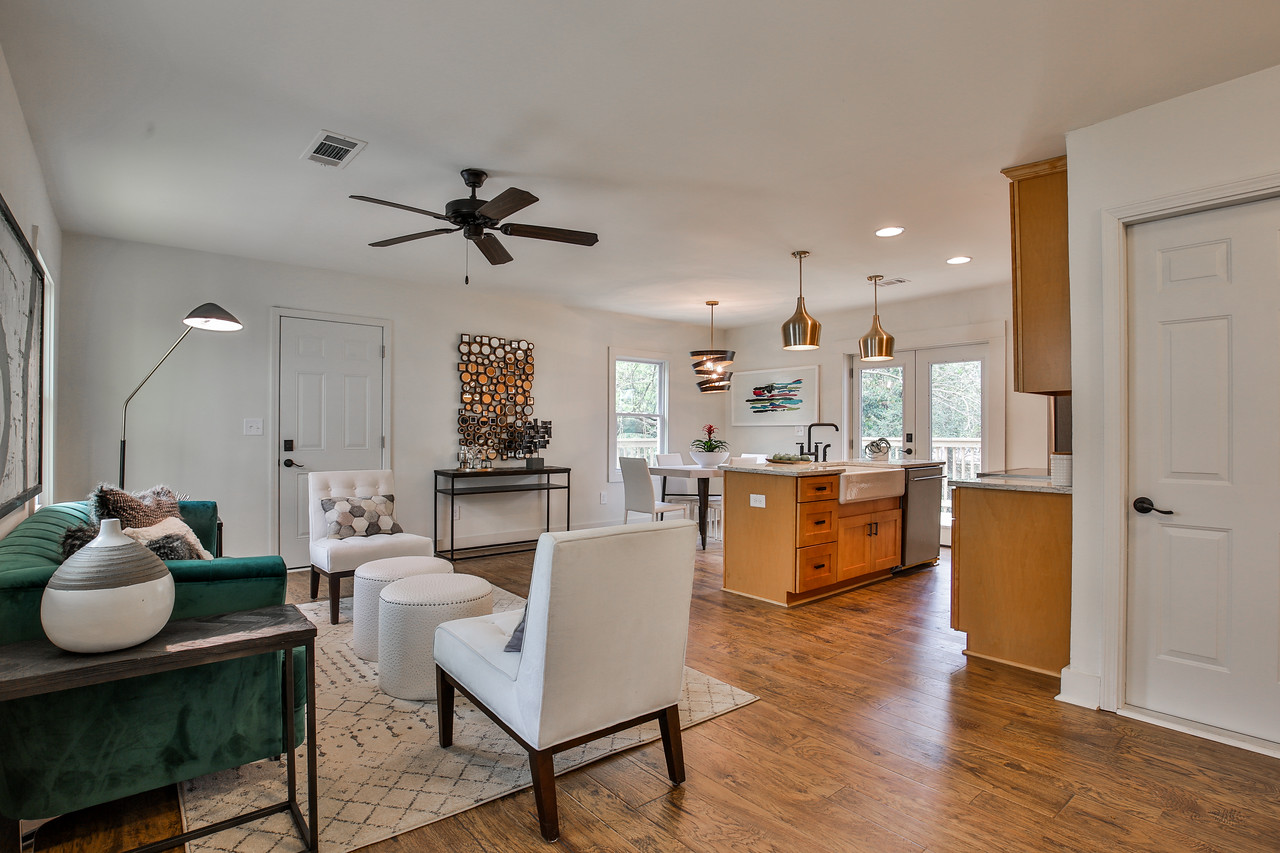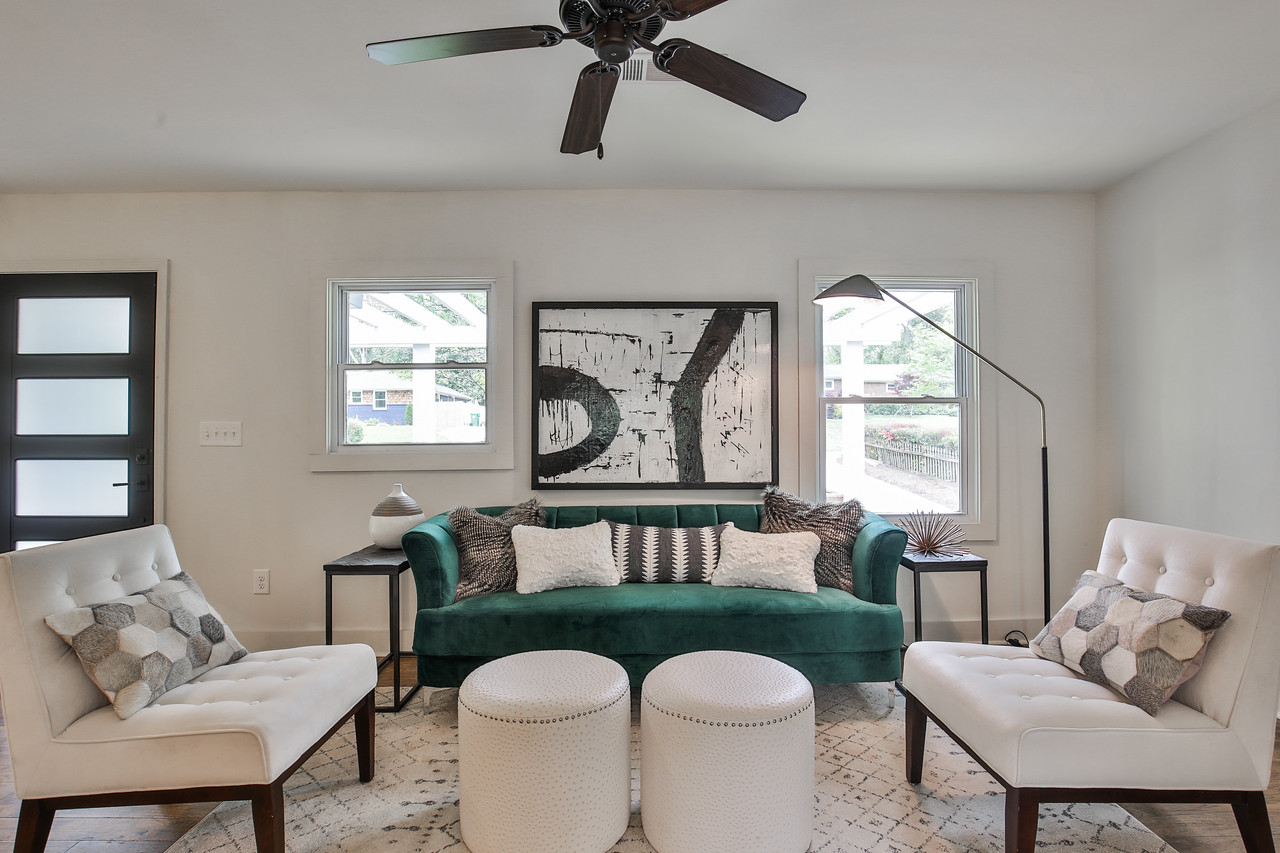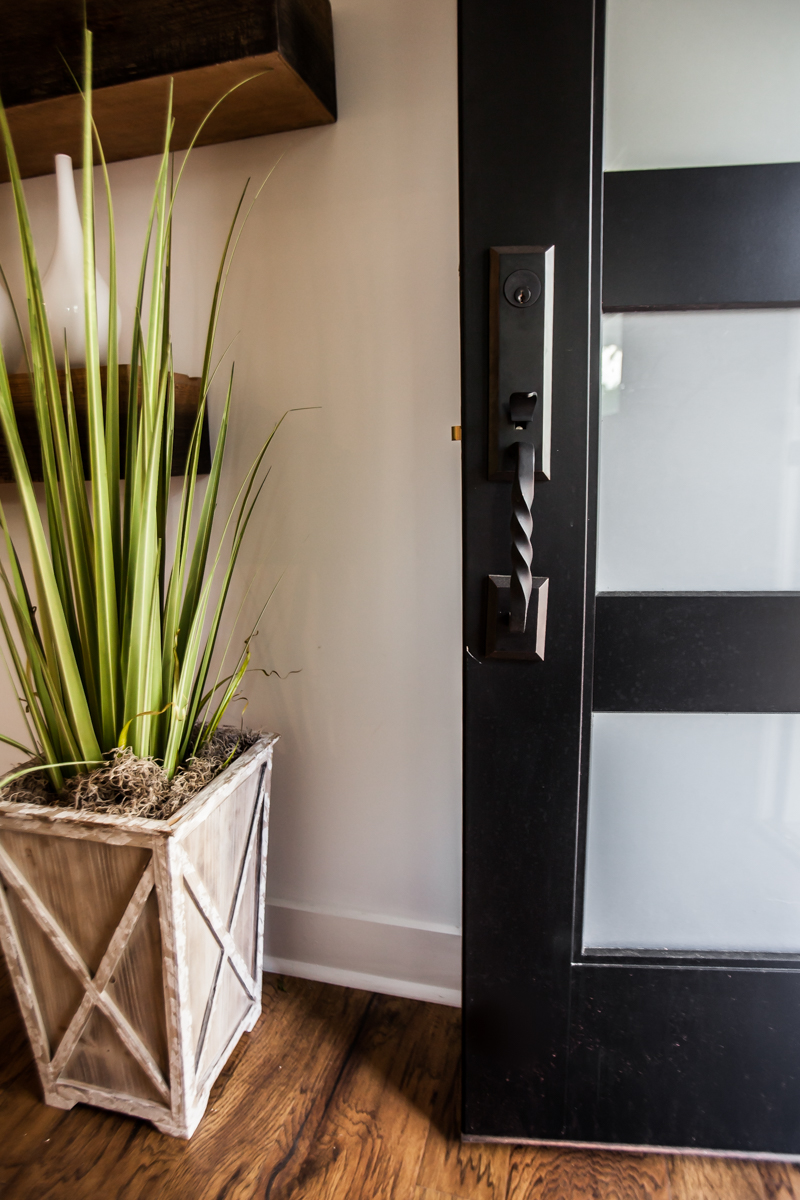 The mid-century modern door we selected is its own art piece painted in Black Mocha by Behr, and adorned by a stunning entry handleset from Delaney Hardware. Now this house has a proper entryway that opens into an inviting living room, staged with this spectacular emerald green sofa - far more eye-catching than the refrigerator that was previously in its place!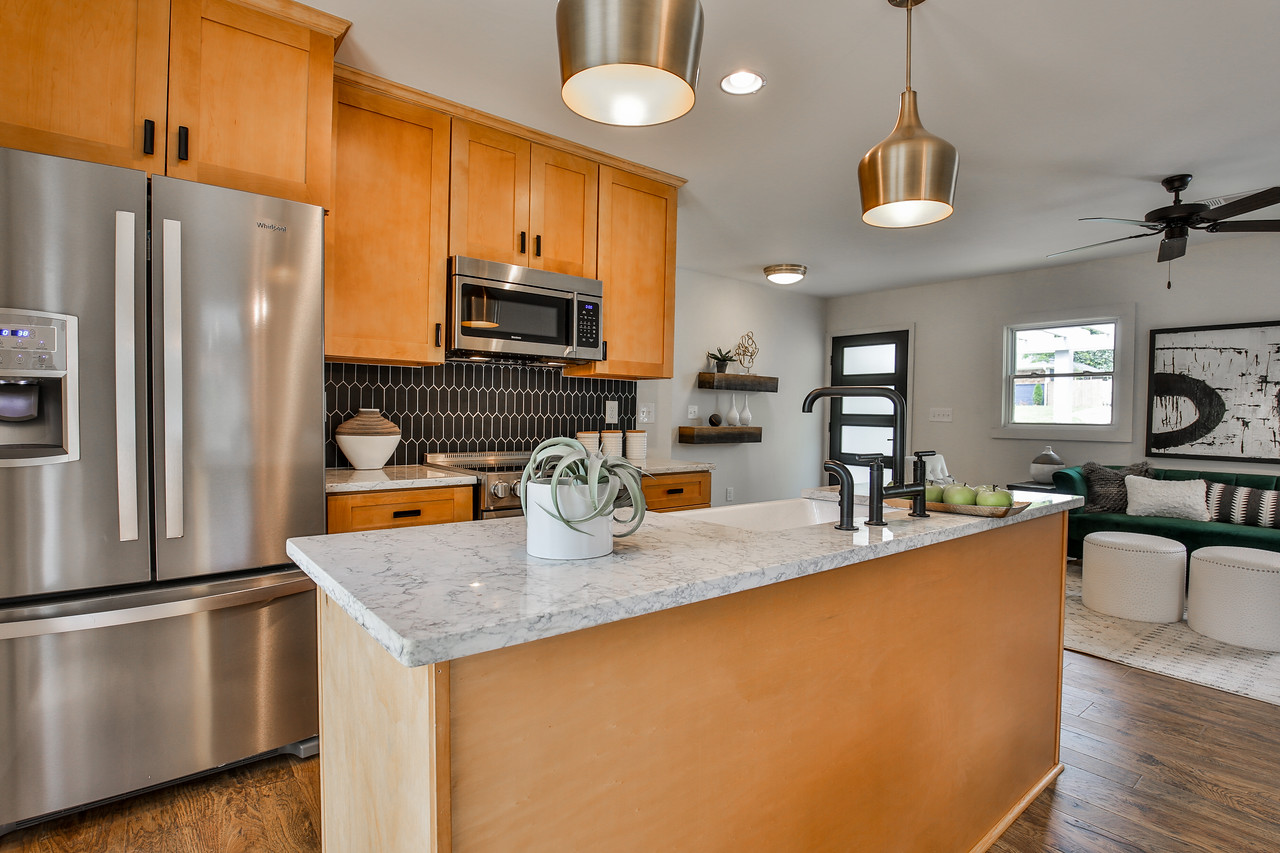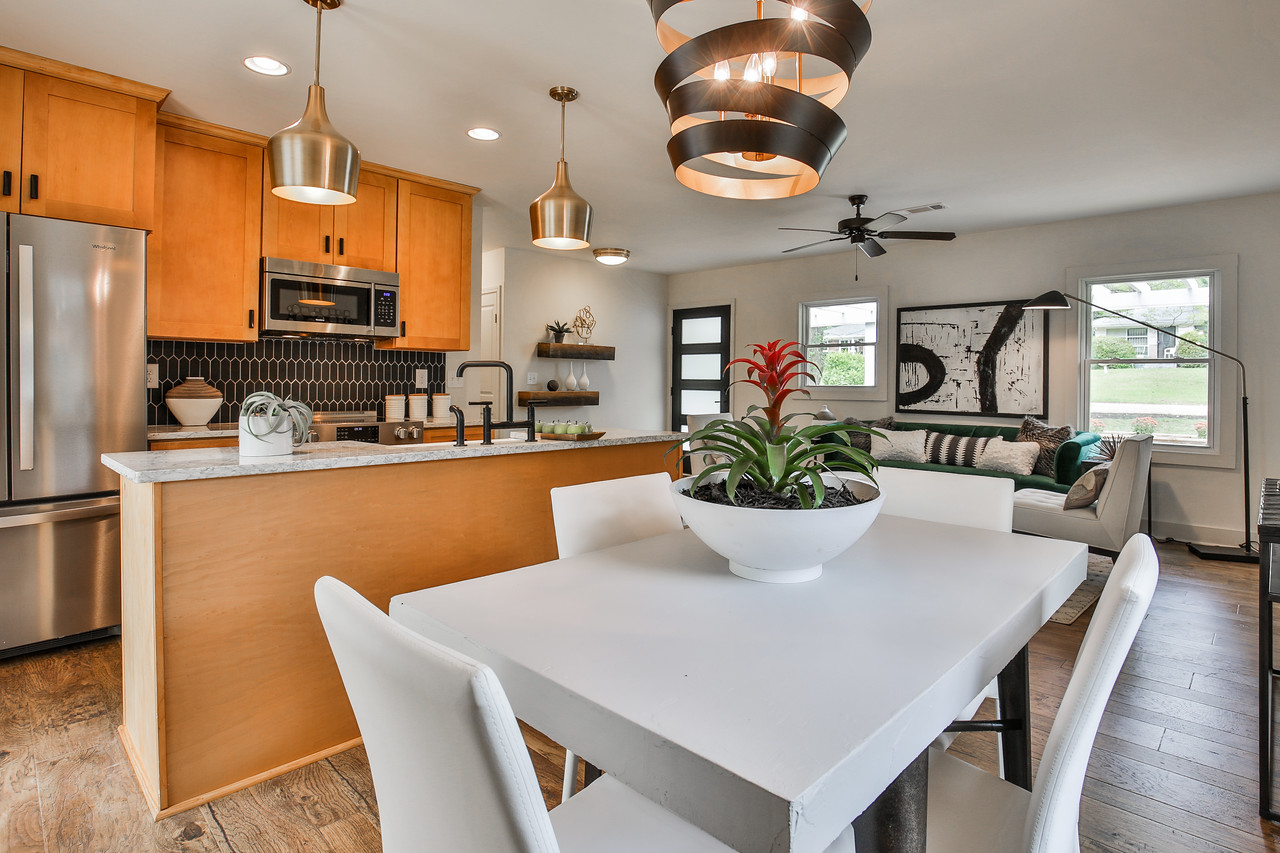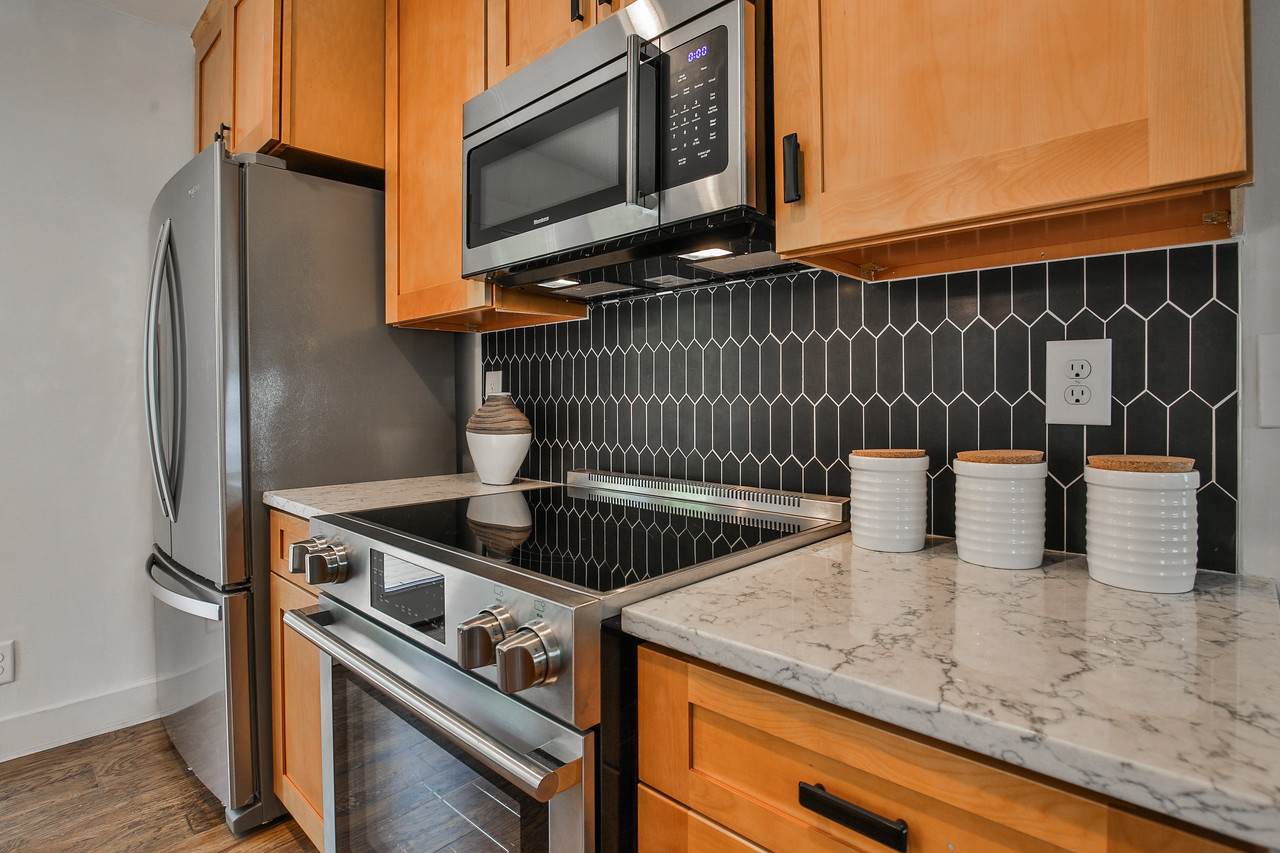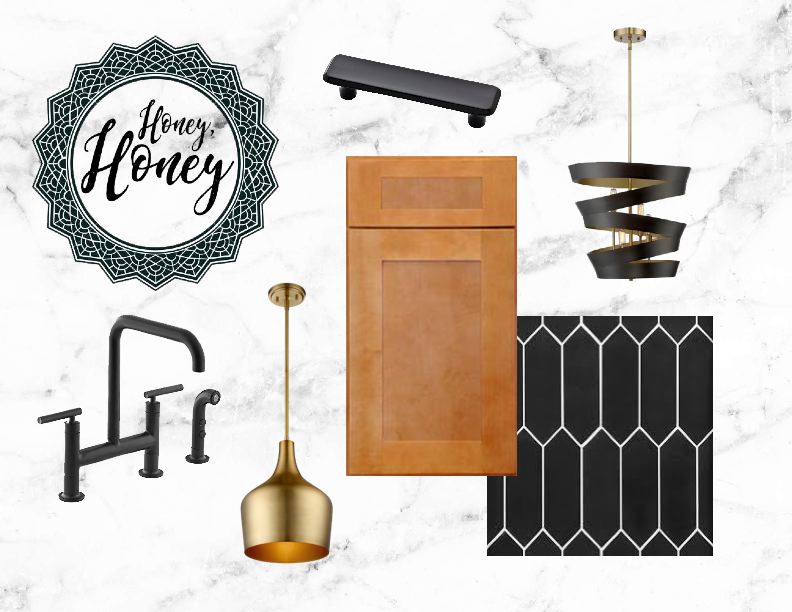 We decided to shake things up with these Shakertown honey cabinets, and a stark, black, elongated hexagon backsplash. We chose a light grout to maximize the contrast, and really make this pattern pop. Why stop there?! We made some BOLD light selections for this house, like these golden pendants, and a black and gold ribbon chandelier from Savoy House.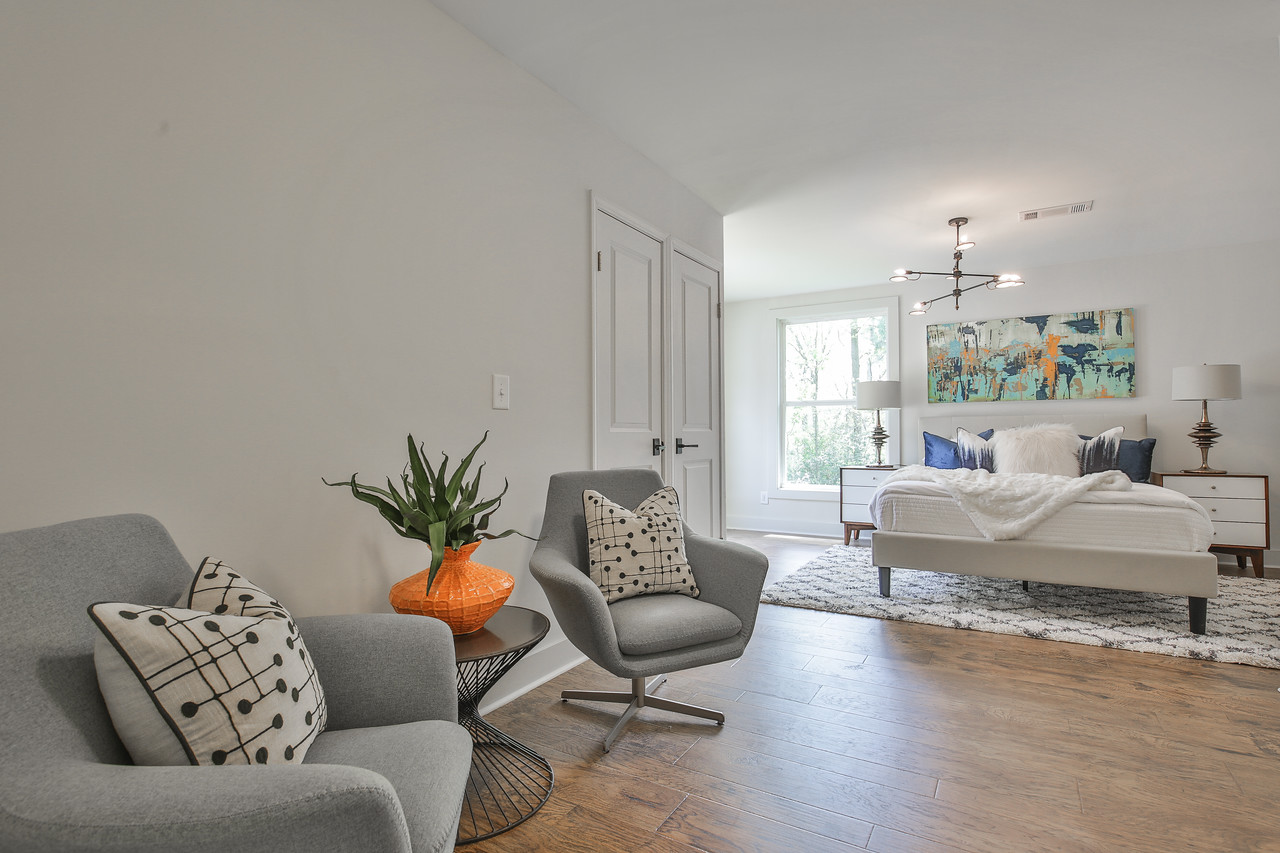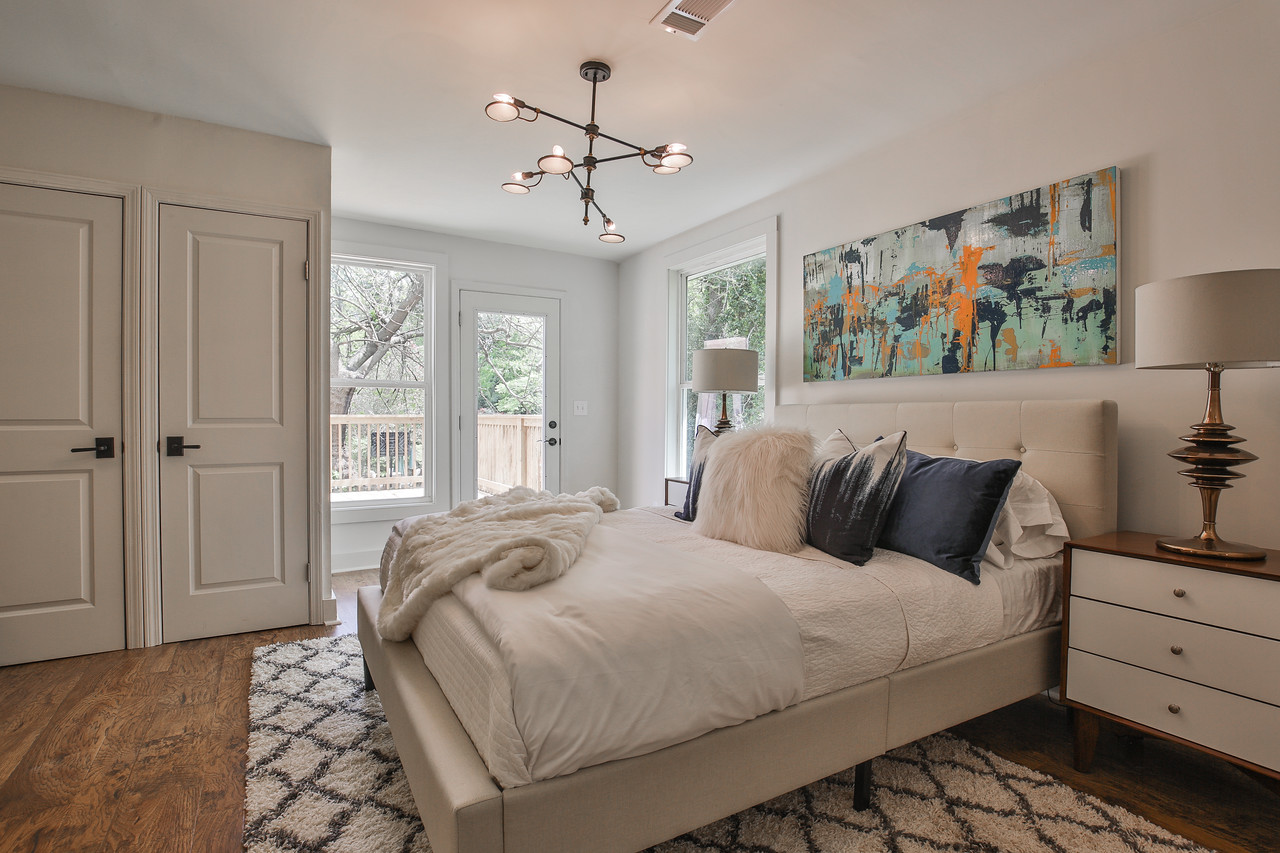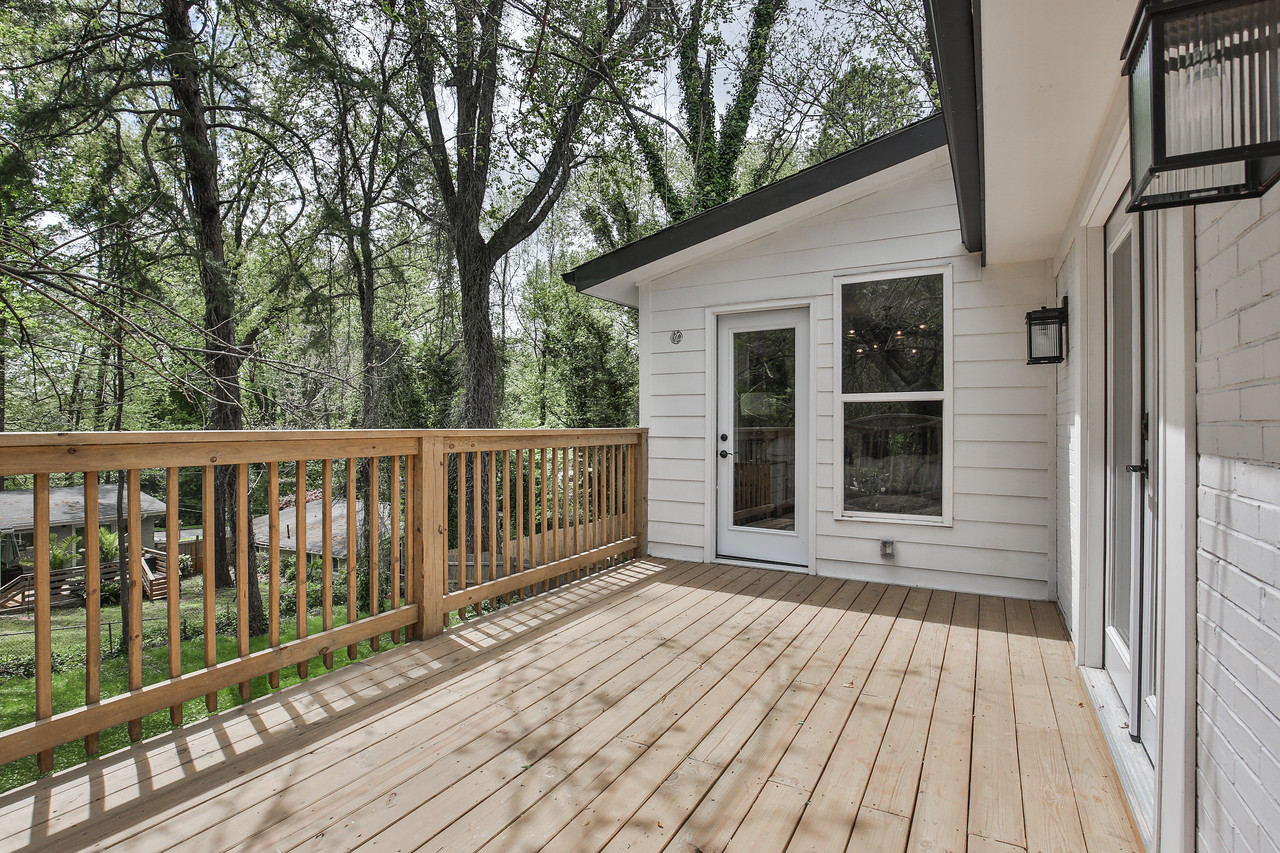 To really set this comp apart from the others in the neighborhood, we had to make room for this deluxe master suite with access to the extended back deck, and a view. The sitting room is large enough to be used as a small office as well, and is actually where the original master bedroom was located before we added on to the back of the house. We also added an extra closet for good measure, and we are certain that the homebuyer appreciates that!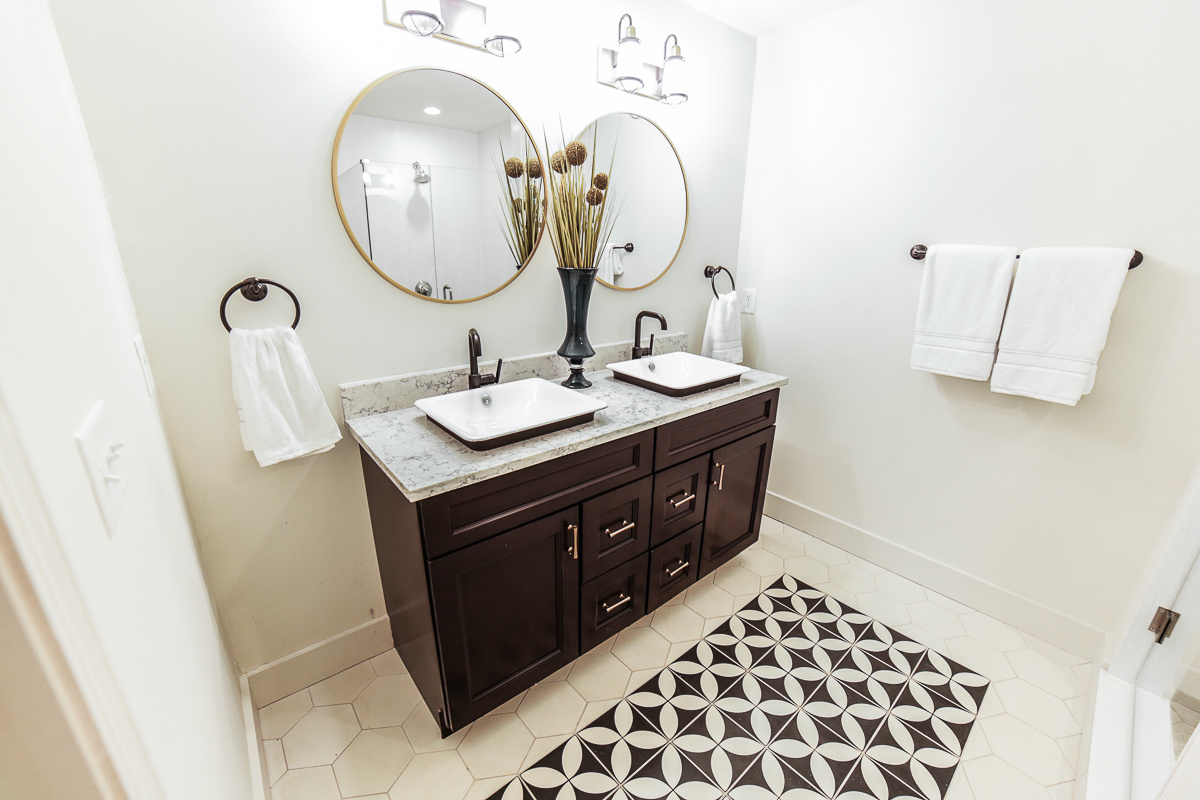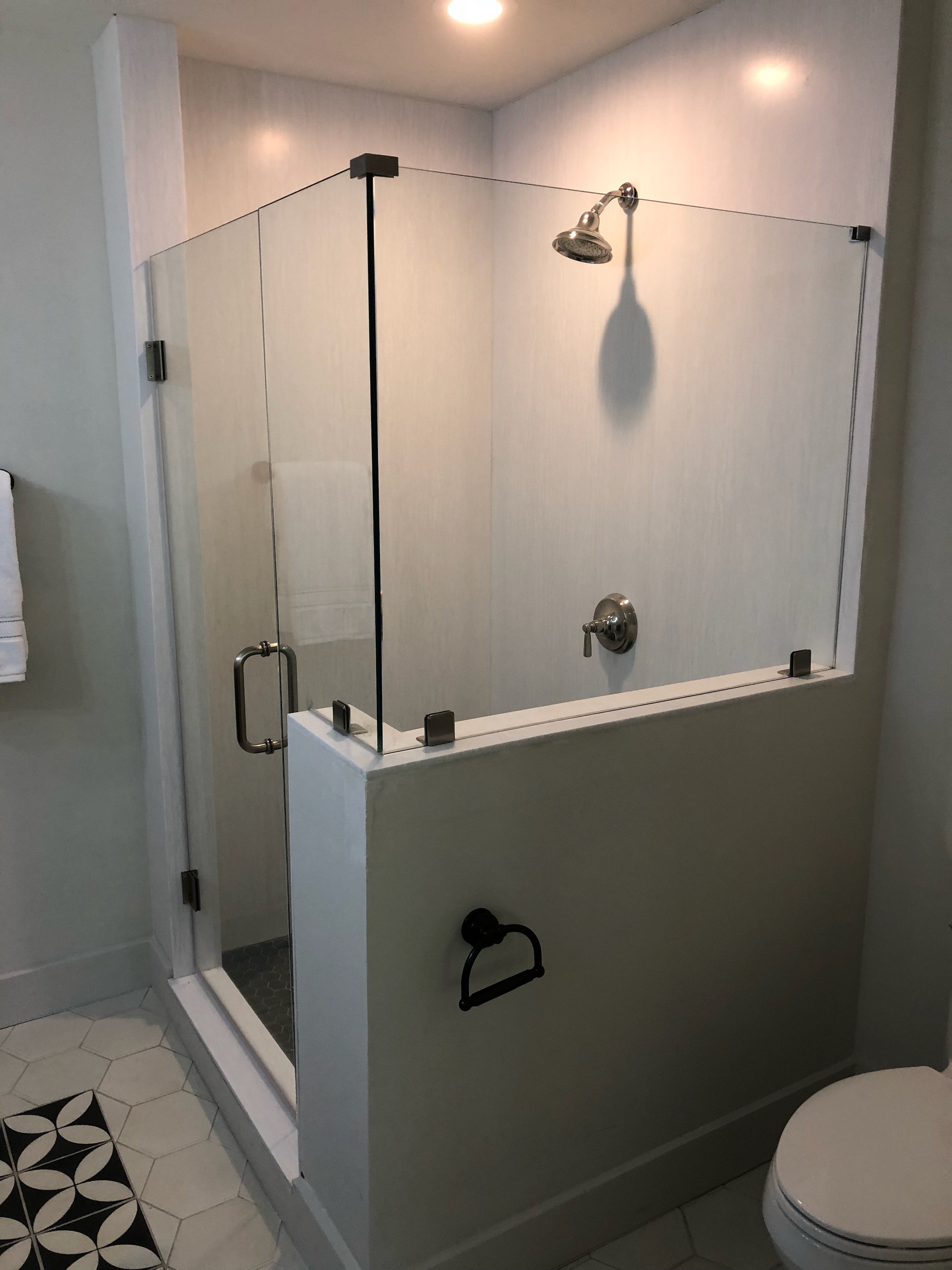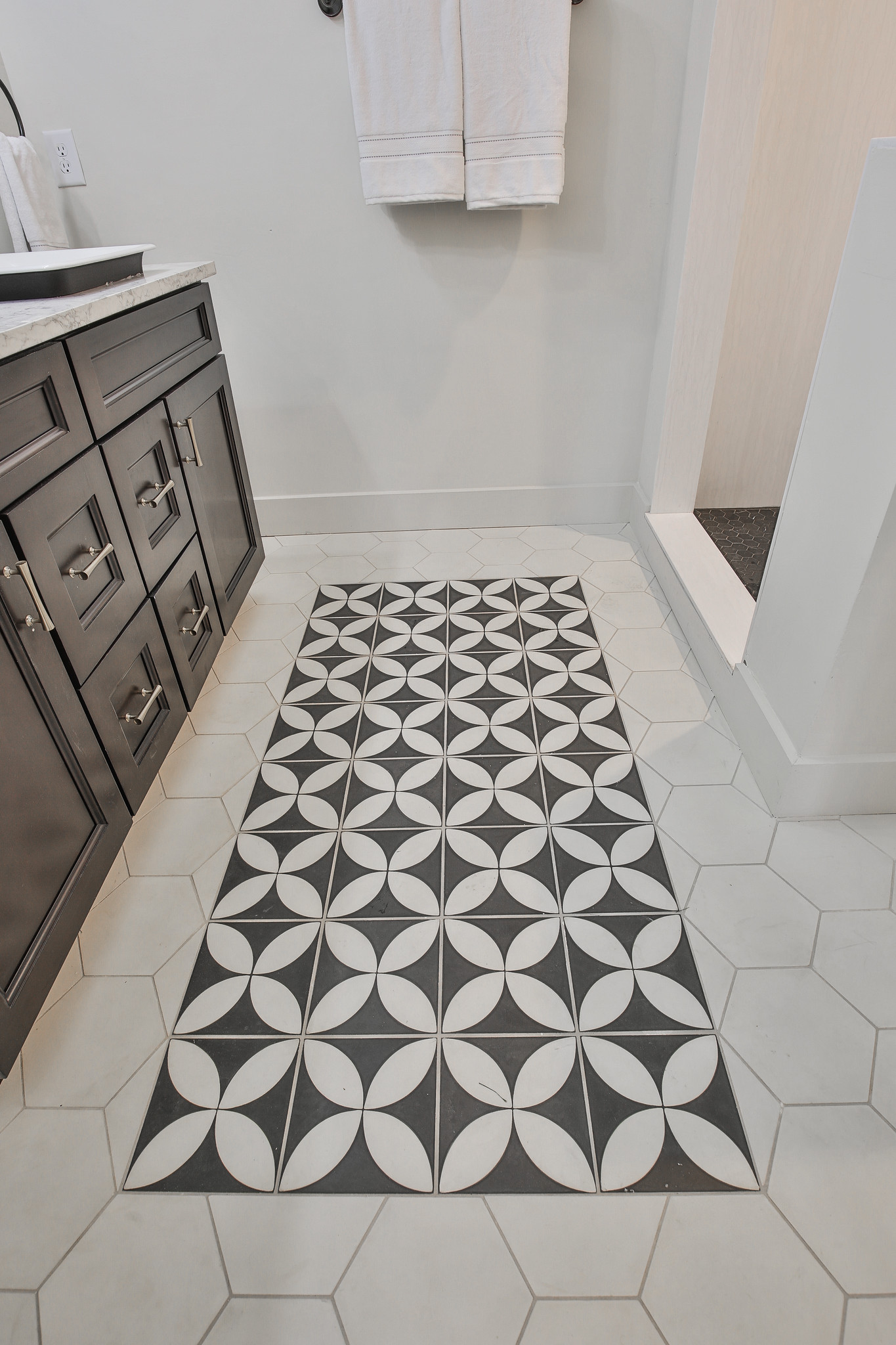 We are such big fans of Cement Tile Shop that we decided to use more of their white hex tile for our master bathroom floor, but also threw in a tile rug made from their Circulos Grand pattern for an added design punch. The solid shower surround from Hanstone Quartz made this a polished, signature black and white bath with mass appeal.
What problems? There's nothing left to complain about at this house! Not only did we give it the added space it needed for a spacious master bedroom suite, we improved the flow of the rooms right from the entryway, and gave the facade a five star makeover. The rooms are full of interesting, ornamental tile, and bold, dazzling lights can be found scattered throughout the house. Comp that!